Desiree Barclift, PA-C Dermatology
Desiree Barclift is a certified physician assistant specializing in dermatology at our Clinic 5C Liberty Lake location. She enjoys caring for a wide variety of skin conditions, from infantile eczema, acne, routine skin cancer and mole screenings, as well as autoimmune skin diseases. She loves cultivating relationships with her patients to help them look and feel their best.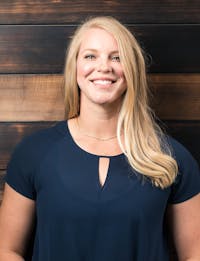 Education and Background
Desiree was raised in North Idaho. She received her Bachelor of Science degree in Biology from the University of Washington, where she was captain of the women's swim team competing at the NCAA and in US National Championships. She obtained her Master's degree in Clinical Health and Physician Assistant Studies from the University Of Washington School Of Medicine, MEDEX Northwest program.
Desiree has a background in clinical research as well as general family practice and community health. She now treats a wide variety of general dermatology conditions including acne, psoriasis, eczema, and skin growths/cancers. She has continued her specialized dermatology training through the Society of Dermatology Physician Assistants as well as regional and national conferences.
At our Clinic 5C Liberty Lake location, Desiree enjoys caring for a diverse patient population from young children to adults and appreciates the teamwork and ability to work directly with the dermatologists in the practice to reach the goal of providing exceptional patient care.
She lives in North Idaho with her husband and two daughters. They enjoy being active and taking advantage of the many outdoor activities offered in the beautiful Inland Northwest area including, boating, many watersports, snow skiing, and feel fortunate to live near extended family.