Cameron D. Chesnut
MD, FAAD, FACMS, FASDS, MDS
Dr. Chesnut is recognized worldwide as a key opinion leader and innovator in both minimally invasive and non-surgical cosmetic procedures. His training background is uniquely cross-pollinated with integrated fellowship training in facial plastic surgery, oculoplastic surgery, dermatologic surgery and general plastic surgery. This foundation makes Dr. Chesnut akin to an alloy, where each of the unique elements of his training creates a final surgical product with more strength for innovation and progression - both qualities that Dr. Chesnut is recognized for by his patients and colleagues.
He's fellowship-trained in cosmetic surgery, reconstructive plastic surgery, laser surgery, and Mohs micrographic surgery at UCLA, and has trained in the most demanding cosmetic and surgical environments of Beverly Hills, Hollywood, and Los Angeles. His fellowship at UCLA featured a rigorous, full integration of plastic surgery, facial plastic surgery, oculoplastic surgery, and dermatologic surgery. In 2021, Dr. Chesnut earned distinction as being among the first in the nation to acheive board-certification in Micrographic Dermatologic Surgery Subspecialty. Through this one-of-a-kind integration, Dr. Chesnut has become an exceptionally well-rounded and cross-pollinated facial reconstructive surgeon in Spokane, with an unparalleled expertise in skin cancer treatment, plastic reconstruction, cosmetic surgery, as well as laser and aesthetic dermatology.
A Cutting-Edge Approach
Dr. Chesnut is an international expert on both the art and science of facial aging, utilizing an approach that relies not just on facial reconstructive surgery, but addresses all aspects of aging in a progressive, holistic way. He loves to utilize this knowledge and skill of cosmetic surgery to improve the results of his skin cancer patients during their plastic reconstructions.
Dr. Chesnut is a leader in the fields of dermatologic and cosmetic surgery. He is an internationally acclaimed, award-winning speaker and has been invited by his peers to present throughout the world on numerous cosmetic and reconstructive topics. He is a regular contributor to the surgical literature, continues to author numerous book chapters, and has been recognized for his research and innovation in cosmetic surgery, lasers and noninvasive treatments.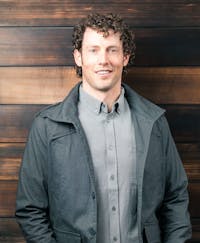 A native of Coeur d'Alene, Idaho, Dr. Chesnut has returned home to the Inland Northwest, having graduated with Honors from the University of Washington School of Medicine as a member of the Alpha Omega Alpha Honor Society.
He completed his dermatology residency at UCLA, where he was selected as the Chief Resident, and then subsequently also selected for the integrated Procedural Dermatology Fellowship, also at UCLA.
Outside of his work as a facial reconstructive surgeon in Spokane, Dr. Chesnut enjoys active time with his wife and children. He is an avid surfer, passionate skier, loves beach volleyball, tennis and playing on the river.

The Clinic 5C Distinction
Certifications and Memberships
Board-certified by the American Board of Dermatology
Board-certified in Micrographic Dermatologic Surgery (MDS)
American Academy of Facial Plastic and Reconstructive Surgery (AAFPRS)
American Society of Dermatologic Surgery (ASDS)
Fellow, American Academy of Dermatology (FAAD)
Awards & Recognition: Australasian Society of Aesthetic Plastic Surgery Top Cosmetic Presenter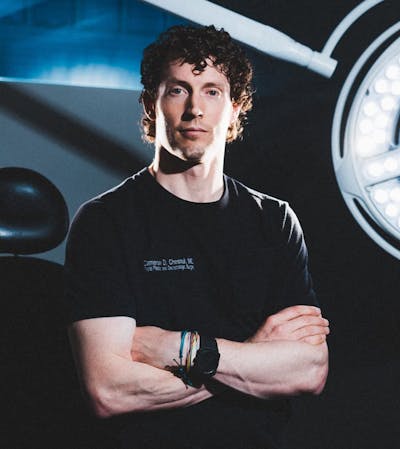 Dr. Chesnut's
Educational Background
UNDERGRADUATE & MEDICAL SCHOOL
Medical: MD, University of Washington School of Medicine
Undergraduate: BS in Biology and Physiological Nutrition, Washington State University