Structural Chin Augmentation
in Spokane
It goes without saying that the chin is often considered one of the defining features of the facial region. With its significant impact on the face's overall sense of symmetry and harmony, the chin and jawline are often one of the first places patients consider, when looking to improve their facial appearance. At Clinic 5C in Spokane, we offer non-surgical chin augmentation procedures that can help you sculpt and shape your chin, giving yourself the distinguished appearance you've always wanted. Reach out and set up an in-person consultation to learn more about how non-surgical chin augmentation can help you today!
Is Chin Augmentation
Right for Me?
You're a great candidate for non-surgical chin augmentation if you've been frustrated with the appearance of your chin and jawline, but aren't quite interested in an invasive surgical procedure, or the downtime and recovery period that tends to follow it.
Our non-surgical alternatives can allow you to sculpt the chin you've always wanted, without having to take weeks out of your daily life. They're perfect for:
Extending the chin
Enlarging the chin
Reducing a double chin
Correcting facial proportions
Improving facial profile definition
Creating higher level of chin distinction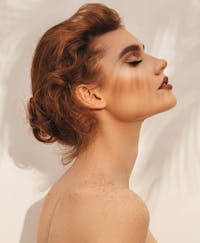 Improving Your Chin with Injectable Implants
For a long time, surgical procedures were the only way to achieve any kind of significant results, when it comes to something like chin augmentation. Recent advances have given us a number of injectable fillers, however, that can enable us to shape and sculpt the chin you've always wanted, without any need for invasive surgery.
Injectable fillers are a great method for chin augmentation that doesn't involve any real recovery period or downtime. You'll likely experience some bruising and swelling in the treatment area, which will subside after a few days. Otherwise, you'll be able to jump right back into your daily routine, as soon as your treatment is over.
The Clinic 5C Difference
When it comes to cosmetic treatments, both surgical and non-surgical, Clinic 5C brings a uniquely holistic approach to the table. Not only will we develop a customized treatment plant that's tailored to your specific goals and unique anatomy, but we'll guide you through the recovery process, as well.
While we offer a number of non-surgical options that don't involve any recovery period, we also have several regenerative medicine modalities, designed to not only speed up the recovery process, but make it much more comfortable at the very same time. Ask about our regenerative medicine options during your in-person consultation at Clinic 5C in Spokane!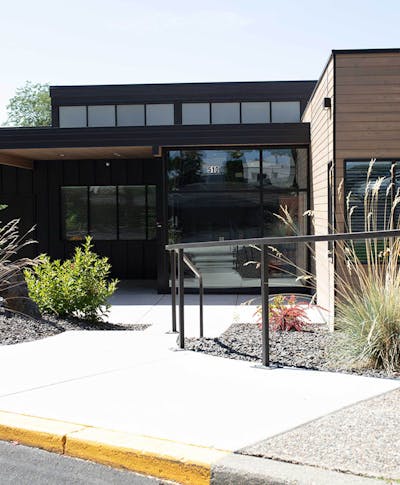 If you've been looking for a way to add definition or volume to a disappointing chin or jawline, our non-surgical chin augmentation procedures might be the perfect choice for you. Reach out and set up an in-person consultation at Clinic 5C in Spokane, to learn how we can help you achieve the chin you've always wanted, without the need for any kind of invasive surgery!