Wrinkles on the face and neck can be caused by any number of factors throughout life, from sun damage to the aging process and inevitable heredity. No matter what the cause may be, these wrinkles can impact our appearance and even cost us our self-confidence and self-esteem.
In many cases, a facelift is a go-to option for facial rejuvenation, but there are several injectable treatments that we offer here at Clinic 5C, such as BOTOX. BOTOX in Spokane can create impressive effects in the face and neck, without the need for invasive surgery. Reach out and set up an in-person consultation to learn more about what our cosmetic injection treatments can do for you.
How do Dynamic Wrinkles Form?
Sometimes wrinkles can form on the face as a result of the repeated use of our facial muscles. These wrinkles are often among the first signs of aging. At first, these wrinkles are dynamic, meaning they only appear with movement. With sustained, continued motion, however, these dynamic wrinkles eventually become permanent, or static, meaning they're visible at all times.
It's when these dynamic wrinkles settle in and become static that patients tend to look into treatment, but a surgical option isn't always the ideal choice. At Clinic 5C in Spokane, we offer a number of the best cosmetic injections available, including BOTOX. Reach out and set up a consultation to learn which wrinkle relaxer is right for you.
What is BOTOX?
BOTOX is made with botulinum toxin type A, an injectable neuromodulator that helps correct dynamic wrinkles (those that form as a result of smiling, laughing, squinting, or frowning). BOTOX in Spokane works by temporarily blocking the nerve signals to the tiny facial muscles responsible for wrinkle-forming contractions. Once the muscles are paralyzed, lines, creases, and folds smooth out, revealing a more youthful, relaxed facial expression.
BOTOX has been used worldwide to help combat the signs of aging and, in some cases, can even help prevent wrinkles before they form. BOTOX can also encourage the production of collagen and elastin, proteins that help keep your skin looking healthy and radiant.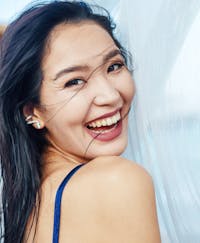 What Concerns Does BOTOX in Spokane Address?
Our BOTOX injections can be used to treat a number of issues in the face and neck without the need for any kind of invasive procedure or the frustrating recovery period that comes with it. BOTOX doesn't involve much downtime, so you'll be able to return to your daily routine just about as soon as your treatment is over. Most BOTOX sessions can be completed in 15 to 30 minutes, depending on the treatment area.
BOTOX is great for treating:
Laugh lines
Marionette lines
Glabellar lines
Crows feet
Lip lines
Creases around the mouth
Forehead lines
Wrinkles and bands
A gummy smile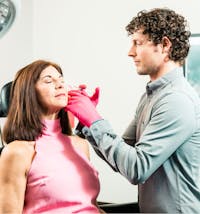 What are the Benefits of BOTOX?
Safe, non-surgical, and non-invasive
Versatile with dozens of uses
No incisions, anesthesia, or scarring
Painless with no recovery required
Helps correct wrinkles, lines, and creases
Rewinds the clock on facial aging
Creates a more inviting, attractive appearance
Enhances self-confidence
Can be combined with other medspa treatments
What Happens After My BOTOX Session?
BOTOX is non-surgical, so there are no anesthesia reactions to slow you down. You can immediately return to your busy, active lifestyle. In fact, many patients come in during their lunch break to undergo BOTOX. Mild swelling, bruising, or tenderness may present itself at the injection sites. These side effects are normal, and they typically disappear within a few hours or by the next day.
In order to reduce bruising and make sure the BOTOX doesn't migrate, take care not to rub, touch, massage, or otherwise disturb your skin after treatment.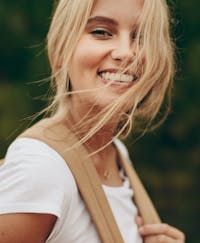 Before & After - BOTOX, Dysport, Jeuveau, Xeomin

The Clinic 5C Distinction
Why Choose Clinic 5C?
Our staff at Clinic 5C are among the most skilled injectors in the nation, and Dr. Chesnut himself has been utilized as a trainer at the highest level to instruct other physicians.
Your BOTOX treatment in Spokane, WA will be directly personalized to your individual anatomy; cookie-cutter treatments tend to give below-average results.
We work closely with each of our patients to ensure that their treatment is tailored not only to their unique anatomy but to their individual goals. During your in-person consultation, we'll go over everything you need to know about your cosmetic injection procedure, answering any questions you might have so that you can enjoy complete peace of mind.