Mohs surgery is the most precise and effective way to treat many skin cancers. At Clinic 5C in Spokane, we are recognized as national experts in both skin cancer removal and the reconstructive plastic surgery to follow - all as part of a cutting-edge treatment plan designed to eliminate the presence of skin cancer in a way that conceals any effects of the treatment itself.
Our Mohs micrographic surgery and reconstructive practice is vibrant, busy, and extremely well respected, and we focus on complex cases of the head and neck – centered strongly on the anatomic areas with the most complexity that others want to avoid: the nose, ears, lips and eyelids.
In 2021, Dr. Chesnut was among the first in the nation to acheive board certification in Micrographic Dermatologic Subspecialty. With this distinction, Clinic 5C is now one of the only practices in the country with board certification in both mohs micrographic surgery and facial plastic surgery. Our experienced surgeons offer you the best options for mohs and facial reconstruction surgery.
A Comprehensive Approach to Mohs Surgery
At Clinic 5C, we utilize these two aspects of our practice to benefit and complement one another: our cosmetic patients benefit from our staff's impressive reconstructive knowledge, size, and complexity of cases, while our reconstructive patients benefit from our staff's commitment to aesthetics and drive for perfection.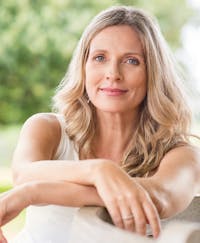 What Is
the Procedure Like?
While the specifics of your Mohs surgery will depend on the size and location of the treatment area, the procedure is very safe and simple. General anesthesia is not needed, and a local anesthetic is very comfortably used to numb the treatment area. Even our use of local anesthesia is progressive and differentiating, minimizing your pain and maximizing your comfort.
A thin layer of skin where the cancerous cells have been detected will be removed with a scalpel, then analyzed to determine whether or not cancerous cells are present. This part of the process is completed while the patient waits.
If cancerous cells are still present, another layer of skin will be removed, and then analyzed. This process is essentially repeated until no more cancer cells are detected, and the area is deemed to be totally clear.
How Long Does Mohs Surgery Take?
Mohs surgery typically takes from 3-4 hours but longer Mohs treatment sessions are common with some taking all day. Patients should expect not to be in surgery for an entire day, but to possibly need to be in our office throughout the day, allowing for the removal and analysis of one or more layers of tissue. Removal of skin tissue may take just 5 or 10 minutes per layer, while lab work done between excisions can take from 20 minutes to one hour.

The Clinic 5C Distinction
Our
Commitment to Innovation
When it comes to surgical innovation, there are few that are as committed to taking things to the next level as the team at Clinic 5C. We've pioneered a number of modalities that can not only speed up the recovery process, but make it far more comfortable, as well. During your in-person consultation, we'll speak with you about the regeneration and recovery services we offer, including:
Regenerative Medicine
Hyperbaric Oxygen
Nutritional Guidance
LED Therapy
Pain Management
Hair Restoration
Topical Treatments
Scar Management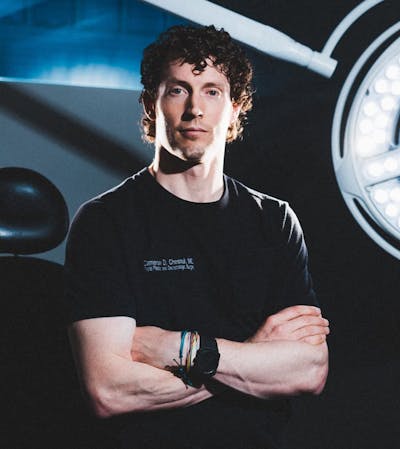 Experienced Practitioners & Mohs Surgery
Few practitioners understand Mohs surgery and the reconstruction that comes after it as intricately as the surgical staff here at Clinic 5C, and we're among the only practitioners in the country with fellowship training in this highly specialized form of facial surgery. Not only are we highly experienced with Mohs micrographic surgery, but we're experts when it comes to the procedures that restore the area to its previous perfection. Reach out and set up an in-person consultation to learn more about what our Mohs surgery can do for you.