Mohs surgery is an effective way to treat some of the most common types of skin cancer, but one issue with it is that it commonly requires a facial reconstruction surgery to be performed after it's been completed. At Clinic 5C in Spokane, we offer both procedures, eliminating the need to see multiple practitioners, and creating a holistic treatment plan designed to eliminate the presence of skin cancer in a way that conceals any effects of the treatment itself.
Our Mohs micrographic surgery and reconstructive practice is vibrant, busy, and extremely well respected, and we focus on complex cases of the head and neck – centered strongly on the anatomic areas with the most complexity that others want to avoid: the nose, ears, lips and eyelids. We're among the only practitioners in the country with fellowship training in both Mohs micrographic surgery and facial plastic surgery, and we're looking forward to helping you look your absolute best.
A Comprehensive Approach to Mohs Surgery
At Clinic 5C, we utilize these two aspects of our practice to benefit and complement one another: our cosmetic patients benefit from our staff's impressive reconstructive knowledge, size, and complexity of cases, while our reconstructive patients benefit from our staff's commitment to aesthetics and drive for perfection.
While every Mohs surgery procedure is different, it's not uncommon for the surgery to leave behind a somewhat significant wound. In these instances, reconstructive surgery can be required to restore and remove the wound, returning the treatment area to its previous appearance.
What Are the
Benefits of Mohs Surgery?
When cancerous skin cells present themselves, it's important that treatment is sought straight away. Mohs surgery is the most effective treatment for two of the most common types of skin cancer: basal cell carcinoma and squamous cell carcinoma. Not only is the procedure minimally-invasive, but it comes with a number of other significant benefits, as well;
Enables the total removal of all cancer cells
Has an incredibly high cure rate
Does not impact or damage nearby healthy tissues
Leaves the smallest possible scar
Performed in a single visit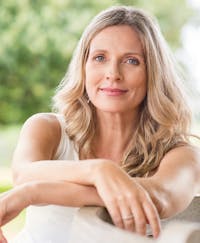 What Is
the Procedure Like?
While the specifics of your Mohs surgery will depend on the size and location of the treatment area, the procedure is largely the same from patient to patient. Sedation is not needed, so a local anesthetic will be used to numb the treatment area.
A thin layer of skin where the cancerous cells have been detected will be removed with a scalpel, then analyzed to determine whether or not cancerous cells are present. This part of the process is completed while the patient waits.
If cancerous cells are still present, another layer of skin will be removed, and then analyzed. This process is essentially repeated until no more cancer cells are detected, and the area is deemed to be totally clear.

The ÔPTIM Distinction
Our
Commitment to Innovation
When it comes to surgical innovation, there are few that are as committed to taking things to the next level as the team at Clinic 5C. We've pioneered a number of modalities that can not only speed up the recovery process, but make it far more comfortable, as well. During your in-person consultation, we'll speak with you about the regeneration and recovery services we offer, including:
Regenerative Medicine
Hyperbaric Oxygen
Nutritional Guidance
LED Therapy
Pain Management
Hair Restoration
Topical Treatments
Scar Management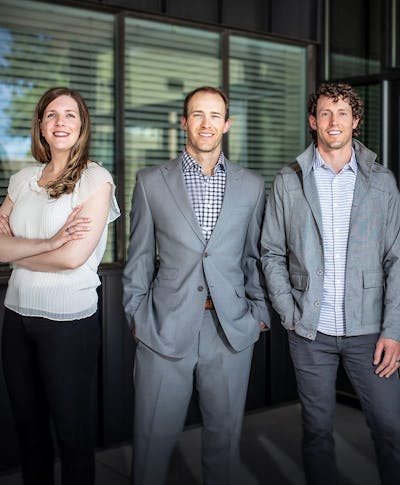 Few practitioners understand Mohs surgery and the reconstruction that comes after it as intricately as the surgical staff here at Clinic 5C, and we're among the only practitioners in the country with fellowship training in this highly specialized form of facial surgery. Not only are we highly experienced with Mohs micrographic surgery, but we're experts when it comes to the procedures that restore the area to its previous perfection. Reach out and set up an in-person consultation to learn more about what our Mohs surgery can do for you.