More often than not, your skin is the part of your face that first starts to show its age. Freckles and fine lines, left to their own devices, eventually grow into age spots and deeper creases. Once this damage has been done, the best way to reliably address it is with a process known as laser resurfacing or ÔPTIMized Laser Cocktail, offered here at Clinic 5C in Spokane. This highly effective skin rejuvenation procedure can restore your face's youthful glow, without any kind of invasive surgery, recovery period, or downtime. Set up an in-person consultation to learn more about laser skin resurfacing in Spokane today!
What Can Laser
Resurfacing Address?
Laser resurfacing or our ÔPTIMized Laser Cocktail is one of our more popular procedures, due in large part to its ability to address a number of issues with the skin and face.
Each of the following issues can effectively be treated with properly selected and skillfully performed resurfacing, with near-universally satisfactory results, and without the need for any painful, invasive procedure:
Fine, crepey skin on the eyelids
Smokers lines
Vertical wrinkles around the mouth
Skin that has lost its luster and laxity
Acne scars
Deep wrinkles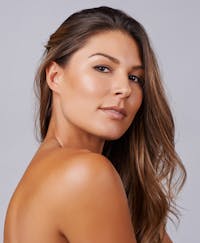 Pair Your Procedure
Skin rejuvenation is often best approached in a holistic way, which is why we frequently pair laser resurfacing procedures with other types of energy devices, PRP therapy, or volumizers, to enhance the overall results. We frequently perform laser skin resurfacing at our Spokane facility in conjunction with a facelift, a brow lift, eyelid surgery, and other facial rejuvenation procedures.
Before & After ÔPTIMized Laser Cocktail
Benefits of
Laser Skin Resurfacing
One of the most attractive aspects of the laser skin resurfacing we offer at Clinic 5C in Spokane is the wide breadth of skin-related issues that it can treat. Anything from slight wrinkles to fine lines, and other issues like acne scarring and sun damage can be treated by this highly advanced skin rejuvenation procedure, and it comes with a number of other benefits, as well:
Mild, mostly comfortable procedure
Quick and easy
Can be done on a lunch break
Effective on multiple conditions
Minimal recovery period
Relatively short downtime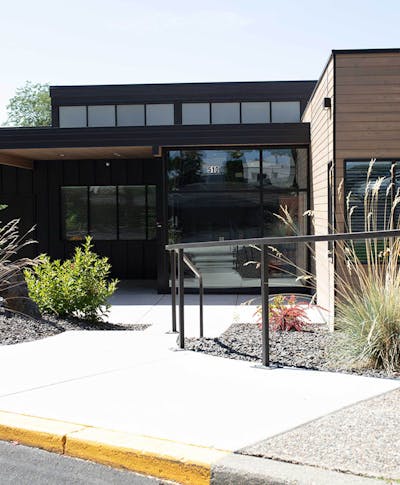 If you've been feeling frustrated by skin issues on your face or neck region, reach out to us at Clinic 5C in Spokane, to learn more about our laser skin resurfacing procedures. These non-invasive, non-surgical procedures can refresh and renew your skin, without causing you to miss days or weeks of your life due to a frustrating recovery period. Reach out and set up your in-person consultation today!
Pricing Information
To enter the pricing & procedure information page, please provide your contact information and you will receive an email message with our Cosmetic Surgery pricing page.