Ear lobes can stretch and descend simply as a part of normal life, as a result of the aging process, or due to a combination of earrings and gravity. Whatever the cause may be, though, a stretched or torn earlobe is almost never pleasant. This subtle, but often noticeable issue can cause both cosmetic and functional problems, which is exactly why we offer earlobe repair in Spokane at our Clinic 5C. If you've been frustrated by the presence of drooping, hanging, stretched, or torn earlobes, reach out and set up a consultation to learn more about what our ear surgery can do for you.
Is Ear Surgery
the Right Choice for Me?
Occasionally, the holes left by piercing can dilate or tear. In other cases, earlobes that were purposely stretched might need to be repaired and reconstructed. There are numerous causes, but the results are often the same when it comes to earlobes that have become stretched or torn. Whether this has been caused by trauma or age, our Spokane ear surgery is a great way to correct this issue, and is perfect for addressing the following:
Stretched lobes
Torn lobes
Large holes from gauges
Stretched piercings
Creases
Long earlobes
Wide earlobes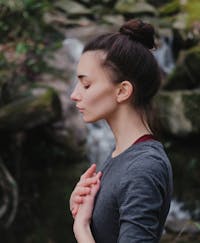 Before & After
Patient or Procedure filler text here.
The Earlobe
Repair Procedure
There are a number of different techniques we employ during our Spokane otoplasty procedure for an earlobe repair. We work closely with our patients, developing treatment plans, and picking procedures depending on the amount of stretch and tear, all achieving excellent cosmetic results and allowing re-piercing after the procedure.

The ÔPTIM Distinction
Our
Commitment to Innovation
Here at Clinic 5C, we understand that no procedure is over when the patient leaves the operating room. The recovery process is just as important as the procedure itself, but we feel that not enough practitioners take an active role when it comes to aftercare. Over the years, Dr. Chesnut has developed a series of next-level recovery and regeneration protocols, which can help to not only significantly speed up the recovery process but can help to significantly minimize pain and discomfort while doing so. During your in-person consultation, we'll go over everything you'll need to know about your recovery process, including the various modalities we use to improve the effectiveness of your recovery period:
Regenerative Medicine
Hyperbaric Oxygen
Nutrition
LED Therapy
Pain Management
Hair Restoration
Topical Treatments
Scar Management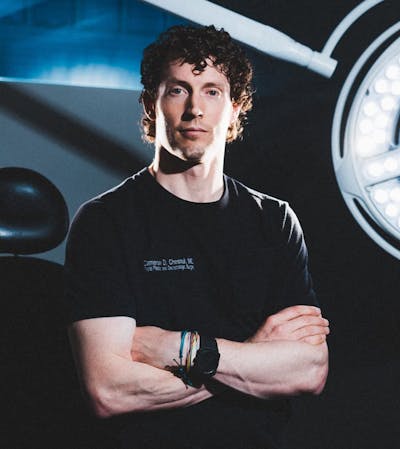 Earlobe Repair
at Clinic 5C in Spokane
If you've found yourself dealing with torn, stretched, or otherwise problematic earlobes, ear surgery in Spokane, at our Clinic 5C, might be the perfect option for you. We offer a number of reparative procedures, and can even combine your earlobe repair with one of our other cosmetic procedures, for the utmost in facial harmony and rejuvenation. Reach out and set up your consultation today!
Pricing Information
To enter the pricing & procedure information page, please provide your contact information and you will receive an email message with our Cosmetic Surgery pricing page.