The Chesnut Institute of Cosmetic and Reconstructive Surgery is a state of the art, accredited ambulatory surgical center with an expertise and specialization in cosmetic and reconstructive surgical procedures of the face and skin.
Surgery at an
Accredited Facility
An accredited facility is one that must meet strict national standards for equipment, operating room safety, protocols, sterilization, personnel and surgeon credentials.
This is in contrast to minor surgery in a clinic setting, which has no such standards.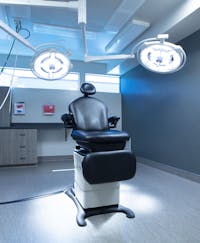 The Advantages
of Accredited Facilities
Surgery performed by our board-certified surgeons in our accredited ambulatory surgical facilities yields an impeccable safety record, superior to both hospital and clinic surgical settings.
Accredited ambulatory facilities have been documented, through research and the compilation of required reporting, to have:
An extremely low rate of overall complications
The lowest rate of infections
The best patient and surgical outcomes
Accredited Facilities:
A Consumer Guide
CICRS is accredited by both Medicare and the Accreditation Association for Ambulatory Health Care (AAAHC). In general, accreditation requires a facility to:
Allow surgery to be performed only by an board-certified surgeon
Maintain a staff of certified surgical technicians, registered nurses or licensed practical nurses who are trained in ACLS and to recognize the signs of cardiac or respiratory distress
Adhere to all local, state and national regulations including sanitation, fire safety and building codes
Adhere to all federal laws and Occupational Safety and Health Administration (OSHA) regulations including blood-borne pathogen and hazardous waste standards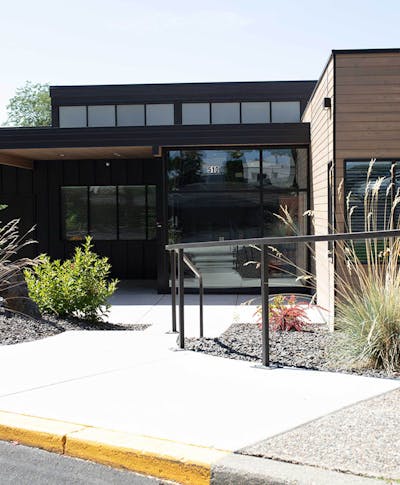 When anesthesia is necessary
Provide anesthesia by a board-certified or board-eligible anesthesiologist or certified nurse anesthetist
Use and practice advanced monitoring for patient safety during surgery and immediate recovery
FAQ
Why am I receiving two billing statements?
When your procedure is performed in an accredited ambulatory surgical center, the facility itself bills for part of the procedure performed within it. The surgeon's professional fees are reduced in that case as compared to a clinic setting, and those fees are billed separately by the surgeon.
Why was my procedure performed in an ASC?
Surgeons assess the surgical situation, and in many cases of reconstructive surgery of the face and eyelids, the advantages laid out above of improved outcomes, lowest infection rates and lowest risk for complications become especially important in those sensitive areas.
Does my insurance cover procedures in an ASC?
Procedures performed in ASC are generally a large cost savings for both insurances and for patients. This is especially true when compared to similar procedures performed in a hospital setting, and true over most clinical settings when the cost of managing associated complications is factored in. Complications can happen anywhere, but the significantly reduced rates in an ASC create a long-term time and cost savings. Coverage, deductibles, and out of pocket costs are determined by your individual plan; we encourage you to reach out to your health insurance to help define your benefits if you have questions.
Who do I contact with billing questions?
Clinic 5C Billing Department
1334 N. Whitman Lane, Suite #200
Liberty Lake, WA 99019
Phone: 509-413-0008
Email: [email protected]
Fax: 844-444-1286