Leah Streich, MCHS, PA-C
Leah Streich is a Physician Assistant-Certified specializing in functional medicine services at our Clinic 5C Functional Medicine office. She offers additional experience in advanced stress, thyroid and male/female hormone analysis, bioidentical hormone replacement therapy, and IV nutrient therapies. Leah is excited to be back home in Spokane to serve the community she grew up in and utilize a functional medicine approach to health optimization.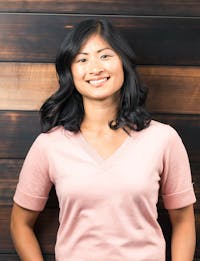 Education and background
Leah Streich is a Physician Assistant-Certified and a MEDEX Northwest PA program graduate under the University of Washington's Department of Family Medicine. She obtained her undergraduate degree in Food Science Human Nutrition at Washington State University before completing a dietetic internship through the University of Houston. Before PA school, Leah worked as a Registered Dietitian for two years. After graduating from PA school, Leah and her husband, Jake, relocated from her hometown of Spokane to Alaska for an adventure and the opportunity for Leah to work in family practice, urgent care, and functional medicine.
Leah's background in nutrition complemented the functional medicine approach to working with patients. During her seven years in Alaska, Leah gained extensive knowledge and experience in assessing the root cause of symptoms through comprehensive lifestyle and medical history analysis, advanced testing, and a biology-based personalized approach to treatment. She has received training in multiple disciplines through The Institute for Functional Medicine and The American Academy of Anti-Aging Medicine.
She enjoys spending time with her husband Jake, daughter Harper, son River, and dog Kula. They often go hiking, fishing, and camping and enjoy cooking together. Though a graduate of UW, Leah was previously a cheerleader at WSU, where she also met her husband – so they love cheering on their alma mater… Go Cougs!