Bio Regenerative Soft Tissue
Remodeling with Sculptra
As we age, it's somewhat common for a loss of facial definition and skin volume to set in, causing us to take on a tired, haggard appearance. While this can be a fairly frustrating occurrence, it's actually easy to reverse these signs of aging, with the dermal fillers we offer at Clinic 5C in Spokane.
Sculptra is one of the most unique facial fillers on the market, encouraging your body to naturally produce more collagen, helping to add volume and definition to your skin, and an overall youthful glow to your face, as a result. Reach out to learn more about how Sculptra can help you today!
Is Sculptra
Right for Me?
Sculptra is one of the best ways to restore lost volume and youthfulness to the face and neck, smoothing over wrinkles both shallow and deep, in addition to folds, bands, and more. It's perfect for those looking to rejuvenate the face and neck areas, but who aren't really interested in a full-on surgical procedure. Sculptra can help with the following issues and more:
Fine lines
Wrinkles on the chin
Marionette lines
Smile lines
Nasolabial folds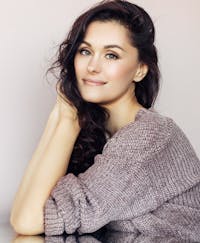 How Does the Sculptra Treatment Work?
Sculptra has a highly unique mechanism of action, volumization the face in a very anatomic and restorative fashion, resulting in a highly natural look that works to highlight the patient's existing good looks. Sculptra's unique mechanism of action also means that results set in gradually, over time, making it easy to keep the volumization process stealthy and tough to notice as it happens. For this reason, professionals, men and those not wanting significant downtime or others to know that they have been treated love this treatment.
Sculptra is usually performed over a series of multiple treatment sessions, to achieve the perfect results, with the best effects tending to set in when the treatment is added to, little by little. Sculptra can take a little bit of patience, when it comes to achieving the end result...but once that result is reached, Sculptra has one of the longest durations of any filler, and will have you looking and feeling the way you've always wanted.