Freeing yourself from the presence of acne is an incredible accomplishment, but it can sometimes leave behind unfortunate scarring that lingers for the rest of your life. This unfortunate reminder might not pose any kind of medical risk, but they can be cosmetically upsetting, and are more often than not a source of frustration. Clinic 5C offers acne scar treatments in Spokane that can help to clear your skin and allow you to look and feel better than ever before.
Acne Treatment
in Spokane
One of the challenges that comes with acne scarring is that it's a highly unique condition, and often requires a customized treatment plan, to properly address the issue. We work closely with each one of our patients to come up with a plan to clear you skin and leave you looking fresh.
We offer a number of non-invasive, non-surgical options that can help reduce the appearance of acne scars. We can treat a variety of scarring types, and can deal with mild to severe scarring — just reach out and set up your in-person consultation to learn more about how we can help!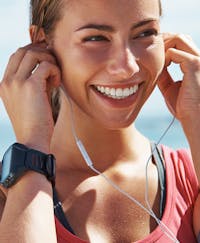 Types of Acne Scars
Acne scars are often broken down into three different types: rolling, boxcar and ice pick scars. Many people often have a mixed amount of each type, and treatment options for each can vary – the best combination should be determined with an in person consultation.
Rolling Scars
Rolling acne scars typically look like little indentations in the skin, with sloped edges.
Boxcar Scars
This is the most common type of acne car, and usually looks like a crater or divot in the skin.
Icepick Scars
These scars tend to be deeper and more narrow, and are usually more severe.
Treatment Modalities
The modalities we use will be custom-tailored to your individual needs, which includes your skin type in the exact type of ice pick scarring that you have. I often employ a combination of the following modalities:
Laser Resurfacing
This treatment is a highly effective way to reduce the presence of acne scarring, by removing the topmost layers of skin, using laser energy. Not only does this remove the scar tissue cells themselves, but it encourages your body's natural healing process, which rejuvenates the area.
Microneedling
By placing tiny "micro-channels" into the upper layers of the skin, the microneedling process stimulates your body's natural wound response. This healing process can help to lessen the presence of acne scarring by sending healing compounds to the treatment area.
PRP Injection
Made from the patient's own blood, platelet rich plasma (also known as PRP) contains your own naturally-occurring growth factors. When injected into the treatment area, these growth factors and restorative compounds help to clear and refresh the skin in a noticeable way.
Subcision
This highly precise procedure involves breaking up the underlying tissues that constitute your acne scars, and can often be combined with other modalities (like laser resurfacing, for example) to achieve the most optimal results possible.

The Clinic 5C Distinction
Dr. Chesnut's
Commitment to Innovation
Here at Clinic 5C, we're committed to bringing you the most advanced procedures, with the most state-of-the-art technology possible. We're committed not only to the most advanced procedures, but to the most effective recovery treatments, as well. We work closely with each and every one of our patients, and we'll come up with a customized treatment plan that is tailored not only to your specific goals, but is designed around your specific anatomy and skin qualities, as well.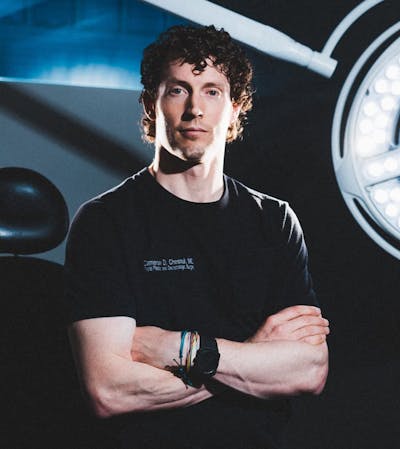 Reach out today, and set up an in-person consultation to learn more about how Clinic 5C can help you with acne scar treatment in Spokane. We offer a number of treatments that can help to significantly reduce the presence of acne scarring, and the discomfort that so often comes right along with it.