ÔPTIMized Stem Cell Rich Fat Transfer
As we age, it's entirely too common to see those lovely facial contours start to lose their definition. Sagging skin and lost facial volume is often a natural and normal part of the aging process, but its impact on the appearance can be pretty frustrating. Our Spokane facial fat transfer is a great way to naturally restore lost facial volume, with long-lasting restorative effects.
What Exactly
Is Facial Fat Transfer?
When the aging process causes your skin to lose its supple firmness, it's often due to a slow-down in the production of compounds known as collagen and elastin. There are a number of ways to correct this issue, with one of the most effective being the facial fat transfer. As its name suggests, this procedure restores definition and lost volume to areas of the face by simply transferring fat cells from other areas of the body. This means the procedure is 100% biocompatible, with no limitations on our ability to achieve the volume and the full correction you're looking for.
Additionally, fat is one of the body's best sources of stem cells, which contain growth factors that provide a number of additional restorative benefits. When we transfer fat from other areas of your body to volumize your face, we bring stem cells along as well, and all the restorative effects that come with them. These stem cells have a positive impact on collateral tissue growth that extends well beyond just the treatment area, actively contributing to a more comprehensive improvement in your facial harmony.
Before Your
ÔPTIMized Stem Cell Rich Fat Transfer
Procedure
We tend to put an extensive amount of planning into performing the best facial fat transfer Spokane has to offer, with a comprehensive look at the balance and proportion of the face being blended with the aging changes and anatomy of each individual patient. We'll walk you through everything you might need to know about the procedure, and we'll even talk about your options in terms of combining procedures, to more fully achieve your desired results.
We'll answer any questions you might have, and we'll even talk you through your aftercare experience, going over everything you need to know about what to expect when the surgery has been completed.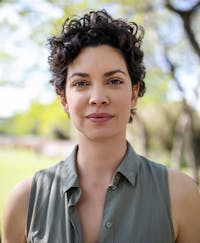 The
ÔPTIMized Stem Cell Rich Fat Transfer
Procedure
The procedure itself is performed utilizing local anesthesia, with or without sedation. Our Spokane fat transfer that is used in the procedure can be acquired from any number of sites on the body, but choosing a site is usually best planned to help contour the body in the process. For this reason, the abdomen, thighs, and waist are commonly utilized.
After the fat is acquired, it's processed and prepared. The transfer is then performed with blunt-tipped cannulas, as opposed to needles. Different providers will likely have different processing protocols, but we prefer a procedure that allows us to maximize the stem cell content of the fat, further magnifying its restorative benefits to areas of the face.
Before and After Fat Transfer
The Recovery Process
Recovery from fat transfer includes swelling and some firmness that is subtle and usually resolves within the first week of the procedure. The transferred fat establishes a blood supply in its new location, a very favorable process that contributes to inflammation and swelling. As part of the next level of recovery, the CLINIC 5C ÔPTIM experience utilizes modalities including hyperbaric oxygen and IV nutrition to optimize your fat transfer results, increase fat survival, and decrease downtime.
Pricing Information
To enter the pricing & procedure information page, please provide your contact information and you will receive an email message with our Cosmetic Surgery pricing page.

The Clinic 5C Distinction
The Clinic 5C Approach
It is key that the physician performing the fat transfer is well-versed in pan facial volumization, allowing an equal balance and harmony to be created and maintained in the face. Fat should not just be utilized in large volumes in a few spots, but instead utilized in strategic volumes over multiple areas of the aging face. Overall, the procedure for a fat transfer in Spokane at our facility provides an incredible option to restore volume that is very natural and long-lasting. It also has the added benefit of a healthy dose of stem cells to rejuvenate aging tissues.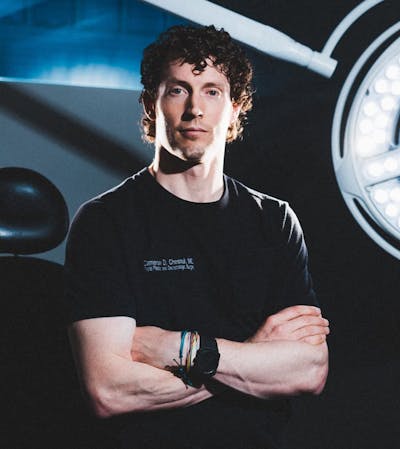 At Clinic 5C, our high level of experience and commitment to the most cutting edge techniques enable you to enjoy some of the safest, most effective procedures on the market. We work closely with our patients to ensure optimal results and reduced recovery periods, so you can look the way you've always wanted to, without having to miss too much of your day to day life. Reach out and set up a consultation to learn what Clinic 5C can do for you, today!