Dermal fillers are liquid miracle-workers that can help decrease the lines, creases, and folds that form with age. Non-surgical and non-invasive, dermal fillers help combat volume loss and restore a plump, vibrant, and youthful appearance. Whether you're looking to painlessly augment the lips, strategically correct tear troughs, or expediently improve definition in the jawline, dermal fillers deliver. What's more, there is typically no downtime to contend with, so patients can get back to their busy lifestyles right away.
What are Dermal Fillers?
With time, the body's natural supply of collagen, elastin, and hyaluronic acid slowly declines, leaving the skin prone to wrinkles, lines, and volume loss. These compounds are what give a youthful complexion its natural loveliness and supple quality. Many dermal fillers contain a natural form of HA, which binds to water, adding moisture to the skin from within. Soft tissue fillers can correct entrenched grooves and facial scarring. Dermal fillers in Spokane can be used on all parts of the face, including the eye area, around the nose and mouth, in the lips, the cheeks, and the temples, and also to plump aging hands.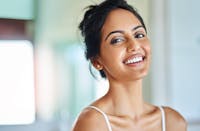 What Concerns Can be Addressed with Dermal Fillers in Spokane?
Nasolabial folds
Marionette lines
Wrinkles and creases
Midface volume loss
Loss of volume around the temples and the eyes
Drooping jowls
Acne scarring
Thin, depleted lips
Vertical lip lines
Tear troughs
Loss of definition in the jawline
Facial asymmetry
Aging hands
What Fillers are Offered at Clinic 5C?
Restylane Lyft
Restylane Defyne
Restylane Refyne
Restylane Silk
Restylane-L
Restylane
Sculptra
Restylane Kysse
Juvederm Ultra +
Restylane Contour
Kybella
Radiesse
Bellafill
Juvederm Voluma
Versa
Juvederm Volbella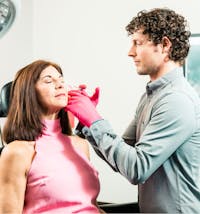 What Can I Expect After my Treatment?
After a session with dermal fillers, you can expect to leave the office right away, as there is no downtime or recovery required. You may experience some mild swelling, bruising, or discomfort at the injection sites, but these side effects go away by the end of the day.
A cold compress and over-the-counter painkillers will work well to relieve any tenderness. You should take care to avoid prolonged exposure to the sun or extreme temperatures until your swelling and/or redness have resolved. Abstain from drinking alcohol and exercising for the rest of the day after your treatment. For up to 24 hours, stay away from Advil, aspirin, and vitamin E.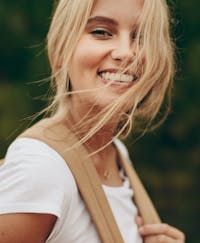 Before & After - Dermal Fillers

The Clinic 5C Distinction
Why Choose Clinic 5C?
Treatments at Clinic 5C are overseen by Dr. Chesnut, a world-renown, fellowship-educated authority and innovator in the field of cosmetic science. Dr. Chesnut possesses a rare combination of sophisticated artistry, rigorous training, and intrepid skill, making him among the most sought-after anti-aging experts in the region. From start to finish, our team at Clinic 5C provides personalized attention, convenience, comfort, and virtually unparalleled results.