Wrinkles are often one of the most immediate signs of age, which is why we offer a number of wrinkle reduction treatments at Clinic 5C in spokane. Whether you're dealing with subtle, fine lines or full-on visible bands, wrinkles can be an upsetting addition to one's appearance, and it can feel frustrating when creams and topical ointments just don't work.
Reach out to us at Clinic 5C, where we offer a number of non-invasive, non-surgical wrinkle reduction treatments that can smooth over, refresh, and rejuvenate your skin...without any downtime or recovery period. You'll be able to get back to your daily life, without missing a beat. Reach out to learn more about what we can do for you, today!
Am I a Good Candidate
for Wrinkle Treatment in Spokane?
If you've started to notice the presence of bands, fine lines, and wrinkles on your face and neck, you're likely a perfect candidate for our wrinkle removal treatments. Given that every patient is different, and brings a unique set of goals to the table, we avoid a one-size-fits-all approach to wrinkle reduction. We'll work with you to develop a treatment plan that is specifically tailored to your body and your goals. You're a great candidate for our wrinkle reduction procedures if you've been dealing with:
Wrinkles
Fine Lines
Nasolabial Folds
Laugh Lines
Smoker Lines
Neck Banding
Crows Feet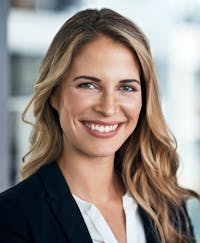 Neuromodulation
Treatments known as neuromodulators have become a very popular method for wrinkle reduction, with BOTOX, Dysport, Xeomin, and others having noticeable effects on the types of dynamic wrinkles that often show up in the face. These treatments block the nerve singles that enable muscle contractions, which cause the formation of wrinkles over time.
Laser Resurfacing
Laser technology can be utilized to non-surgically resurface the skin, removing the uppermost layer, while heating lower layers to encourage the production of collagen and elastin. The removal of the top layer of skin reveals the healthier cells underneath, while the increase in collagen production smooths over wrinkles and fine lines.

The Clinic 5C Distinction
Dr. Chesnut's
Commitment to Innovation
Here at Clinic 5C, we're committed to bringing you the most state-of-the-art technology, and the most cutting-edge procedures available. Not only do we offer a variety of both surgical and non-surgical modalities, but we also offer highly advanced recovery programs, designed to not only reduce the length of the aftercare period, but to dramatically decrease the need for pain medication, at the same time.
During your in-person consultation, be sure to ask about how we can help you with your recovery process. We work closely with each patient, to ensure that their goals are met in a realistic and satisfactory way, and we can't wait to help you love the way you look!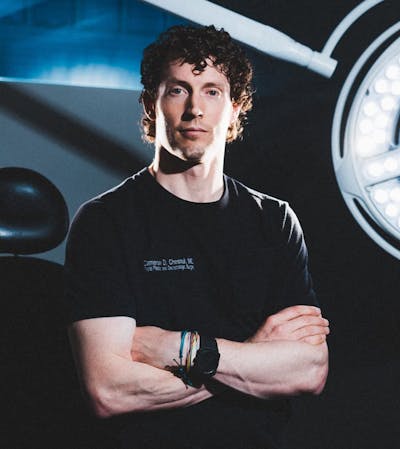 If you've been feeling frustrated by the presence of fine lines, wrinkles, and bands on your face and neck, Clinic 5C has a number of wrinkle reduction treatments that can refresh and rejuvenate the way you look, without any surgical procedures. Reach out and set up an in-person consultation, to learn more about the non-surgical wrinkle reduction treatments we can offer you today!