Living life to the fullest means being able to enjoy the full breadth of your body's functionality...and that always includes brain function. Whether you're looking to gain the upper hand at your job, are aiming to excel at sports or some other precision activity, or just want to give yourself something of a neurocognitive edge, we offer a variety of treatments and modalities here at Clinic 5C Functional Medicine in Spokane that can help you with exactly that.
Working close with you during a series of in-person consultations and by conducting various tests, we'll be able to determine exactly what kind of treatments might help you gain a mental edge, optimizing your cognitive performance through a series of functional medicine recommendations. Reach out and set up your initial consultation today, and learn more about how we can help you with your neurocognitive performance, here at the Clinic 5C Functional Medicine office!
How Can You Help with My Neurocognitive Performance?
At Clinic 5C Functional Medicine, we don't just focus on a single treatment — we focus on the entire patient, their goals, their lifestyle, who they are now, and who they want to be when they leave our doors. This means that we offer a variety of functional and regenerative modalities that are designed to optimize healing and regeneration after surgery...but that can also be applied to a healthy individual for a nifty boost in bodily function. Some of the treatments that can be applied to neurocognitive function include:
IV Therapy
Infrared Sauna
Hyperbaric Oxygen Therapy
Nutrigenomics
And More!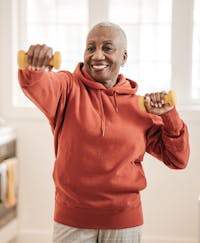 Developing Your Customized Treatment Plan
In most cases, figuring out how to optimize your neurocognitive performance involves something of a three-step process. Of course, before we dive in, we'll answer any questions you might have, and walk you through everything you might need to know about all your options and what we offer, here at Clinic 5C Functional Medicine.
If you think you might benefit from a boost to your neurocognitive performance, don't hesitate to reach out and set up an in-person consultation here at Clinic 5C Functional Medicine! We offer a number of next-level therapies and treatments that can help you boost your mental function, and generally give you the edge over your day-to-day life. Set up your in-person consultation today!