If you've been feeling frustrated or unhappy with the look of your lips, Clinic 5C has some great news for you: We offer a number of lip filler treatments to help you augment and improve the look, feel, volume, and shape of your lips...all without the need for any invasive surgery, or the recovery time that so often comes right along with it. Reach out today, to set up an in-person consultation at our Spokane location, and learn more about what our lip augmentation procedures can do for you.
Am I a Good
Candidate for Lip Fillers?
It's not at all uncommon for individuals to realize they've become unhappy with the way their lips look. After all, the lips are a pretty important part of the face, having a significant impact on facial symmetry and overall harmony. Many of our patients are often surprised at what a big difference such a simple procedure can actually make.
You're a great candidate for lip fillers in Spokane if you're frustrated with:
Thin Lips
Wrinkles and Creases
Sagging
Drooping
Other Signs of Aging
Smoker's Lines
Marionette Lines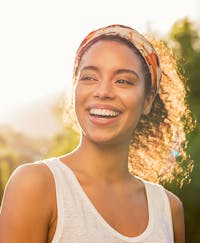 Correctional Lip Augmentation in Spokane
A significant portion of our practice involves the correction of filler when patients are unhappy with prior procedures. Lips are one of the areas that we often see for this correction, so we're happy to help you achieve better results, especially if you've been left unhappy by a prior procedure. Simply set up an in-person consultation and we'll work with you to determine the treatment that'll bring you the results you've been looking for.
What's the
Recovery Process Like?
You won't have much of a recovery process at all, when you're treated with lip fillers at our Spokane location. This procedure is non-invasive and non-surgical, and you don't have any downtime beyond a bit of redness and swelling in the treatment area (this goes away within a week or so, at most). Otherwise, you'll be able to return to your day-do-day activities almost immediately.
The Clinic 5C Difference
Treatment at Clinic 5C in Spokane doesn't end when your procedure does. We believe that the recovery process is every bit as important as the procedure itself, which is why Dr. Chesnut as worked hard to develop a number of recovery modalities designed not only to speed up the process, but make it far more comfortable as well. During your in-person consultation, be sure to ask about how we can help with the aftercare process, with some of the following treatment options:
Regenerative Medicine
Hyperbaric Oxygen
Nutrition
LED Therapy
Pain Management
Hair Restoration
Topical Treatments
Scar Management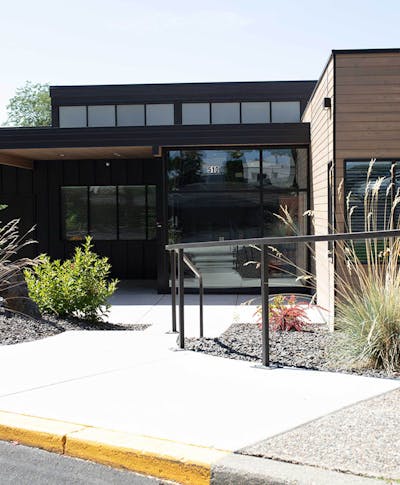 If you've been wondering about how you can improve the look of your lips without subjecting yourself to an invasive surgical procedure, or the recovery time that comes with it, Clinic 5C has the solution for you. Our Spokane non-surgical lip augmentation procedures can help you add volume to and generally rejuvenate your lips, with a quick and easy procedure that doesn't involve any frustrating downtime. Reach out and set up your consultation today!