Few things make an impact on the appearance like the quality of one's skin. Regardless of age, it's important to maintain clear, healthy skin...but sometimes busy schedules and full lives can make it tougher than it should be. At 5C | Dermatology in Spokane, we offer some of the best dermatology procedures, each of which can help you enjoy fresh, clear, youthful skin. From laser treatments to PRP injections, we offer several dermatology treatments that can rejuvenate the way you look and feel, today. Set up an in-person consultation to learn more!
Are Dermatology
Treatments Right for Me?
At 5C | Dermatology, we maintain a commitment to the most state-of-the-art technology, and the most advanced treatments available. That means we offer a number of non-surgical skin rejuvenation procedures, each of which can help you enjoy that youthful glow, without having to take a significant chunk out of your day-to-day life. You're a great candidate for one of our dermatology treatments if you've been dealing with:
Reconstruction & Mohs Surgery
Skin Cancer
Acne
Rosacea
Warts
Moles
Eczema
Psoriasis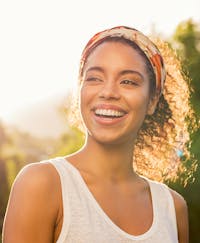 Skin Cancer Treatments
At 5C | Dermatology, we offer a variety of skin cancer treatments, many of which are rooted in our principles of regenerative medicine. We take a holistic approach to our dermatological procedures, so we'll take care to work very closely with you to address your specific needs.
Mohs Surgery & Reconstruction
Mohs surgery can effectively eliminate some of the most commonly-seen types of skin cancer, but it often leaves unsightly wounds and scarring. Not only can we help with Mohs surgery, but we offer reconstructive procedures, to repair any lesions or scarring, as well.
Dry Skin Conditions
Conditions involving excessively dry skin — such as eczema and psoriasis – can be treated with a number of our dermatology procedures, allowing you to once again enjoy hydrated and refreshed skin, without any irritating flaking or frustrating peeling. If you've been dealing with skin issues, reach out to 5C | Dermatology and set up an appointment with one of our top dermatologists.
Skincare Treatments
at 5C | Dermatology
Skincare issues can be frustrating and uncomfortable, but the good news is that they're often relatively easy to treat. With some of the incredible technological advances that have been made available in recent years, we've been able to offer dermatology services that can help you love the way you look, every single day.
Reach out and set up a consultation to learn more about the skincare procedures we offer:
Laser resurfacing
Non-surgical facials
PRP treatments
Microneedling
Injectable wrinkle treatments
Mohs surgery