Few things make an impact on your appearance like the quality of your skin. Regardless of age, it's important to maintain clear, healthy skin...but sometimes busy schedules and full lives can make it tougher than it should be. At Clinic 5C | Dermatology in Spokane, we offer some of the best dermatology procedures, each of which can help you enjoy fresh, clear, youthful skin. From laser treatments to microneedling, we offer several advanced dermatology treatments in Spokane that can rejuvenate the way you look and feel today. Set up an in-person consultation to learn more!
Are Dermatology
Treatments Right for Me?
At Clinic 5C | Dermatology, we maintain a commitment to the most state-of-the-art technology, and the most advanced treatments available. That means we offer a number of non-surgical skin rejuvenation procedures, each of which can help you enjoy that youthful glow, without having to take a significant chunk out of your day-to-day life. You're a great candidate for one of our dermatology treatments if you've been dealing with:
Reconstruction & Mohs Surgery
Skin Cancer
Acne
Rosacea
Warts
Moles
Eczema
Psoriasis/Psoriatic arthritis
Hair loss
Nail issues
Excess sweating

Autoimmune skin diseases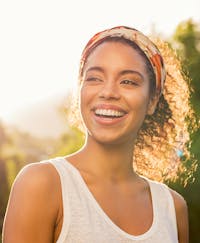 Skin Cancer Treatments
At Clinic 5C, we offer a variety of skin cancer treatments, many of which are rooted in our principles of regenerative medicine. We take a holistic approach to our dermatological procedures, so we'll take care to work very closely with you to address your specific needs.
Mohs Surgery & Reconstruction
Mohs surgery can effectively eliminate some of the most commonly-seen types of skin cancer, but it often leaves unsightly wounds and scarring. Not only can we help with Mohs surgery, but we offer reconstructive procedures, to repair any lesions or scarring, as well.
Dry Skin Conditions
Conditions involving excessively dry skin — such as eczema and psoriasis – can be treated with a number of our dermatology procedures, allowing you to once again enjoy hydrated and refreshed skin, without any irritating flaking or frustrating peeling. If you've been dealing with skin issues, reach out to Clinic 5C | Dermatology and set up an appointment with one of our best dermatologists in Spokane.
Hair loss
While most commonly genetic, hair loss (or alopecia) can be caused by a number of different factors including immune system dysregulation, metabolic conditions, and hormone imbalances. At Clinic 5C we understand the psychologic impact of hair loss. Our search for an underlying cause to hair loss is intense and our treatments are aggressive. We focus on halting the progression of alopecia and use our deep understanding of regenerative medicine to regrow hair.
Nail disorders
With time, nails can become weak and brittle. There are also a number of other medical conditions that can affect the nail and sometimes the nails offer a window to undiagnosed health issues.
Excess sweating
Hyperhidrosis is a known source of psychosocial distress. It often manifests in the armpits and hands and can be associated with a foul smell. We offer multiple targeted therapies that address the root cause of excess sweating.
Autoimmune skin diseases
The immune system is incredibly complex and can go haywire. The skin can show the earliest manifestations of autoimmune diseases such as lupus, psoriasis, atopic dermatitis, dermatomyositis etc. Luckily, new medical therapies are targeted at the source of the disease, allowing us at Clinic 5C to treat autoimmune diseases with minimal side effects.
Skincare Treatments
at Clinic 5C | Dermatology
Skincare issues can be frustrating and uncomfortable, but the good news is that they're often relatively easy to treat. With some of the incredible technological advances that have been made available in recent years, we've been able to offer dermatology services that can help you love the way you look, every single day.
Reach out and set up a consultation to learn more about the skincare procedures we offer:
Laser resurfacing
Non-surgical facials
Growth Factor treatments
Microneedling
Injectable wrinkle treatments
Mohs surgery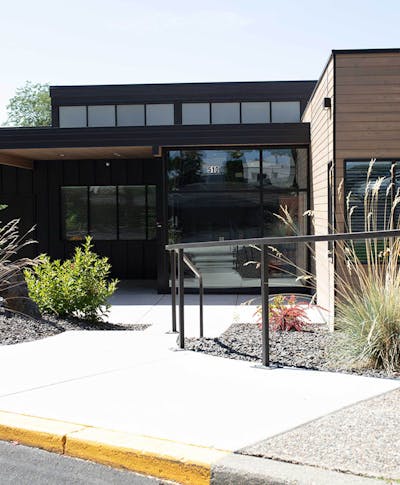 Explore Dermatology Conditions
Health Insurance Accepted
In order to best serve our patients, Clinic 5C accepts insurance from thirty popular providers. For patients insured by a small handful of these providers, Clinic 5C will need to receive an insurance referral, which is often easily obtained from one's primary care physician. View our complete list of accepted providers here.