C-Lift Panfacial Restoration
It's quite common for some of the earliest and most immediately visible signs of aging to present themselves on the face. Anything from sun exposure to repeated facial movements can cause wrinkles and fine lines to appear, but a full-on facelift is not always the only available option.
This proprietary C-lift panfacial restoration was developed here at Clinic 5C, and is a procedure that utilizes precisely-placed volume-increasing fillers and solutions to lift and increase the projection of the soft tissues in your face, just like a surgical facelift would, but without the painful procedure or frustrating downtime that tends to come along with it.
Am I a Candidate
for the Liquid Facelift?
The liquid facelift is a particularly great option for patients who are dealing with a loss of volume and skin laxity in the face and neck, specifically. As we age, it's not uncommon to experience a loss of volume in the face, and to experience the onset of an aged or tired appearance that follows.
Our liquid facelift is a perfect way for patients to combat the following issues:
Wrinkles and fine lines
Hollows beneath the eyes
Loss of volume & skin laxity
Sunken cheeks
Sagging skin or jowls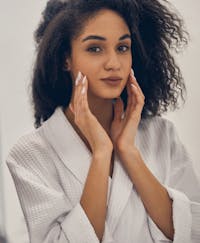 Why Consider
the Liquid Facelift?
Sometimes, a full facelift is just more than you need. Here at Clinic 5C, we don't really take a one-size-fits all type of approach to facial rejuvenation. Every patient who comes through our doors is unique, and brings with them a highly individualized set of both goals and challenges. We work closely with our patients, and tailor our treatments in order to accomplish the most optimal results possible.
Sometimes a full, surgical facelift is the best option. Other times, we'll recommend a liquid facelift, which offers a number of similar lifting and rejuvenating effects, without the invasive surgery. If we believe that we can accomplish your goals without submitting you to an invasive procedure, we'll recommend the liquid facelift, instead. We might also recommend it in combination with one of our other procedures.

The Clinic 5C Distinction
The Clinic 5C Difference
With the liquid facelift performed at Clinic 5C, we focus first and foremost on results that are reliable, natural-looking, and highly effective. Part of this stems from the fact that we're incredibly selective, when it comes to matching patients and procedures. If we think a different procedure might better suit your goals, we'll let you know, without any hesitation.
The opposite is also true, it is a very regular occurrence that a patient sees us in consultation for a surgical lift and after elucidation of their goals and needs during consultation, we may determine that precise volumization may better achieve your desired result.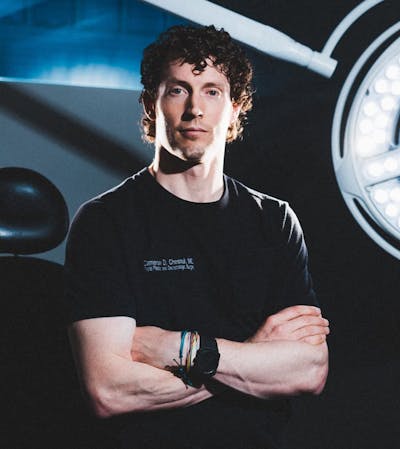 Products Used
Any combination of products can be used for a liquid facelift, and again Dr. Chesnut will take your unique needs and work with you to create the ideal plan, working closely with you to select the materials that'll bring you closest in line with your ideal results.
He commonly uses volumizers from multiple classes to maximize each of these unique tool's benefits – Sculptra and PRP for collagen building, robust hyaluronic acid fillers such as Voluma and restylane Lyft for bony support.
Before your procedure, we'll walk you through everything you need to know. Recovery time typically depends on the treatment area and the products used, and we'll answer any questions you might have ahead of time.
If you've been looking for a way to lift and rejuvenate your face, but aren't quite sure you want to submit yourself to an invasive surgical procedure, our non surgical facelift procedure might be the perfect option for you. The liquid facelift offered at Clinic 5C in Spokane is a great way to refresh and rejuvenate your appearance, without having to take any time out of your day-to-day life. Reach out and set up your in-person consultation today!