Sleep is an incredibly important part of life, but as anybody who has spent a significant amount of time on the road can tell you, this goes double for nights when you're not able to snooze comfortably in the peace and quiet of your own home. Whether you're having trouble sleeping because you're in an unfamiliar environment, or have just been feeling frustrated by irregular sleeping patterns, we offer a number of treatment modalities here at Clinic 5C Functional Medicine in Spokane that can help you to once more enjoy a full night's rest.
Our sleep and travel optimization package involves a number of treatment modalities, each of which can be customized to meet your individual needs, all combined in a way that will help you enjoy restful peaceful nights like you know you deserve. Reach out and set up an in-person consultation, to learn more about how we can help you sleep better tonight!
How Can Clinic 5C
Help Me Sleep?
Here at Clinic 5C Functional Medicine, we've long held a commitment to the next level of regenerative medicine. We offer a number of treatments and modalities that are centered around regenerative and functional medicine, many of which can be applied in a way that help you sleep more regularly and more restfully. Take a look at some of the treatments that can help you sleep better, and read on below to learn more about them:
Hyperbaric Oxygen Therapy
IV Infusions
LED Light Therapy
Infrared Sauna
Cryotherapy/Cold Plunge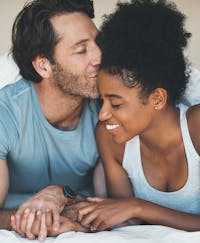 Designing a Treatment Plan That's Unique to You
One of the most important aspects of our sleep and travel optimization packages is that they're customized to your individual needs, goals, and issues. When you come in for your first in-person consultation, we'll take stock of not only the trouble you've been having with sleep, but also of your lifestyle and other relevant information. Using all of this, we'll determine exactly what you need to enjoy restful sleep on a regular basis, and will design your treatment plan accordingly.
Treatments at Clinic 5C Functional Medicine
Hyperbaric Oxygen
By breathing oxygen-rich air in a specialized chamber, we can enable your body to deliver a higher concentration of oxygen to your body and tissues. This has a number of benefits, from boosting your immune system to optimizing your blood pressure and metabolic rates.
IV Infusions
Sometimes, we aren't sleeping well due to a nutritional deficiency. If we think you might benefit from an uptick in certain vitamins or nutrients, we'll set you up with an IV infusion treatment, to get your body back in balance, so you can rest well on a regular basis.
Infrared Sauna
While a traditional sauna works by heating the air around your body, the infrared sauna raises your core temperature by warming your body from the inside out. This helps to clear toxins, boost your immune system, reduce stress, and generally produce a more relaxed state.
Cryotherapy
Also known as a cold plunge, the cryotherapy treatment involves very brief exposure to extremely cold temperatures, which produces a surprising number of health benefits to the body.
If you think our sleep optimization package sounds like it might be a great solution for you, don't hesitate to reach out and set up your in-person appointment. At Clinic 5C Functional Medicine in Spokane, we're here to help you get a good night's rest, and we're excited to learn how we can help you today!