Bringing Facelifts
to the Next Level
When it comes to facial rejuvenation, few procedures are as universally relied-upon as the facelift. But what if there was a new way to a facelift? At our clinic located in Spokane, WA, Dr. Cameron Chesnut's EnigmaLift facelift is a proprietary procedure that tightens, lifts, and rejuvenates the face and neck with a minimally-invasive approach.
What Exactly Is the

EnigmaLift

Procedure?
As the facelift has become one of the most popular techniques for facial rejuvenation, it's also earned itself something of a bad reputation. Outdated techniques and poorly-performed procedures can often make it apparent that surgical work has been done, which is why Dr. Chesnut found himself determined to find a better way.
Through his extensive training and experience, Dr. Chesnut has developed his proprietary EnigmaLift procedure, a deep-plane, yet minimally-invasive technique, designed to produce subtle, natural-looking results. By combining highlights of procedures from a very cross-pollinated training background, Dr. Chesnut has developed a highly advanced technique that offers incredible results with relatively minimal recovery time and postoperative pain.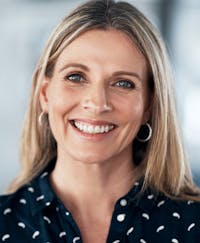 How Does the
EnigmaLift
Face Lift Work?
Outdated facelift techniques merely tightened the skin, leaving the underlying fat pads and soft tissues alone. Unfortunately, this tends to create an artificial, "windswept" look, with limited results and telltale signs of surgery.
Dr. Chesnut's proprietary EnigmaLift facelift uses the most minimally invasive approaches to restore and rejuvenate the deep soft tissues of the face that have sagged and accumulated, nothing is more natural!
A facelift with Clinic 5C in Spokane utilizes a minimally-invasive approach, tightening and repositioning underlying soft tissues, and allowing the overlying skin to drape naturally, for a more restorative and durable rejuvenation.
There are numerous combinations of techniques that can be utilized, and during your consultation, Dr. Chesnut will determine which combination is going to be right for you, as well as which areas of your face and neck need to be addressed.
What Can I Expect
from My Facelift in Spokane?
The goal of EnigmaLift facelift is to achieve a natural, un-operated appearance while utilizing the least invasive techniques to maximize recovery and safety. Within your consultation, Dr. Chesnut will review your goals, and discuss any other procedures that may complement and enhance your overall facial harmony. A facelift is often performed in conjunction with other procedures, such as laser resurfacing, blepharoplasty, lip lifting, and brow lifting.
During his cosmetics training at UCLA, Dr. Chesnut performed focused facial cosmetic surgeries with 18 different physicians in and around Los Angeles, Beverly Hills, and Hollywood. He has taken the highlights from all of those different physicians' techniques and created a broad repertoire of approaches to achieve maximum benefits.

The Clinic 5C Distinction
Why Choose Clinic 5C?
Dr. Chesnut's primary goal is to make you feel as comfortable and satisfied as possible. We'll work closely to develop a personalized treatment plan that brings you in line with your personal goals, helping you pick the procedures that will allow you to best realize your dreams.
Our work is designed to highlight and emphasize your existing facial harmony, and we bring an exceptional level of care to each procedure, focusing on artistically-motivated, subtle results. If you've been looking for a way to refresh and rejuvenate your facial appearance, our Spokane facelift procedure might be perfect for you. Reach out and set up a consultation today!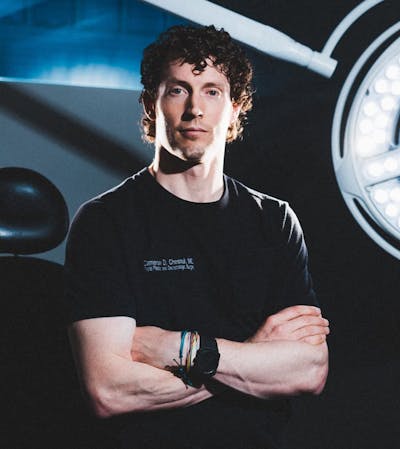 Bring Your Appearance to the Next Level
Dr. Chesnut and the highly-experienced staff at Clinic 5C are devoted to the most cutting-edge techniques and procedures available, bringing you incredible results with impressively minimal recovery periods. Dr. Chesnut's commitment to post-operative recovery means you'll be able to get back to your life as quickly as possible, loving the way you look day in and day out.
Pricing Information
To enter the pricing & procedure information page, please provide your contact information and you will receive an email message with our Cosmetic Surgery pricing page.