Biomatched Micro-Sutural Rhinoplasty
The nose is easily the most defining feature of the human face. It has an unavoidable impact on one's facial harmony, which is why dissatisfaction with the way your nose fits in with the rest of your face can be a very troubling reality. While rhinoplasty is one of the most popular cosmetic surgeries performed today, it's not necessarily the right option for every single patient.
We offer a non-surgical rhinoplasty option at Clinic 5C in Spokane, which can help to correct relatively minor issues with the nose shape, creating a more dignified profile that better compliments and highlights your naturally-existing facial harmony.
Am I a Good Candidate
for Non-Surgical Rhinoplasty?
It's important to stress that non-surgical rhinoplasty can do lots of the same things that its surgical counterpart can do, but it can't quite do all of them. Surgical rhinoplasty can accomplish more extreme results, like repositioning the nose, and can also sculpt the nose by making it smaller.
Non-surgical rhinoplasty, on the other hand, cannot reposition the nose, and works by subtly adding to the nose, rather than subtracting from it. Non-surgical rhinoplasty is best-suited to the following issues:
Nose too small or narrow
Small, minor bumps
Dissatisfaction with previous rhinoplasty
Lack of time for traditional nose job
Unwillingness to undergo surgery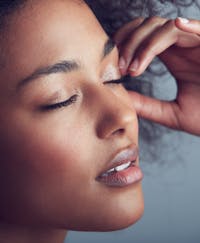 Our non-surgical rhinoplasty procedure is a great alternative to your typical nose job, offering natural-looking results that can help you look the way you've always wanted to. Reach out and set up an in-person consultation today, and learn more about what we can do for you here at Clinic 5C.