Eliminate stubborn fat without downtime
CoolSculpting Elite is a noninvasive body contouring procedure that eliminates unwanted fat without surgery. It's quick, comfortable, and allows you to get back to your life immediately. Our top CoolSculpting Elite provider, Kolbie, is a body contouring expert and often pairs health coaching, wellness modalities, and post-procedure perks like infrared sauna and LED, to stimulate your lymphatic system, burn calories, and boost your body's detoxification process.
At our premier Clinic 5C practice, we are proud to be one of the first in the Spokane area to offer the latest technology for fat reduction with Coolsculpting Elite.
Coolsculpting Elite Specials
Click on the button below to see our current Specials for Coolsculpting Elite:
What Areas Can Coolsculpting Elite Treat?
CoolSculpting is FDA-cleared for use in the following areas:
Abdomen
Buttocks & Thigh
Chin & Jawline
Back & Bra Fat
Inner & Outer Thighs
Upper Arms
Knees (distal thigh)
Love handles/flanks
Banana rolls (underneath the buttocks)


Who Will Perform My Coolsculpting Elite Treatment?
Experience Matters
Kolbie Fletcher - National CoolSculpting Trainer, since 2020
70% of your outcome is dependent on who does your treatment, which applicators are used, how the applicators are placed, and a few other critically important steps. CoolSculpting has a great reputation and so many people have had great results, however not all CoolSculpting technicians are created equal! Our practitioner, Kolbie who performs all our CoolSculpting Elite procedures, has the highest level of certification offered through CoolSculpting University and CoolSculpting Masters training, as well as being an Allergan Medical Institute Facility member since 2020.
What is an AMI faculty member? This means Kolbie has been hand-selected by CoolSculpting and Allergan to support, train, and provide excellent service to other providers in the United States. This means she has a high level of continual education from Coolsculpting and her fellow AMI peers. Kolbie has 1000s of hours of CoolSculpting experience ensuring you are in the very best hands and will get the very best results.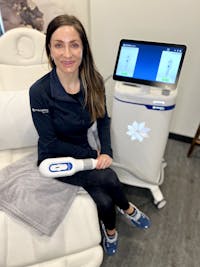 What are the Benefits of Coolsculpting Elite?
Greater Fat Reduction:

Compared to traditional CoolSculpting, the new Coolsculpting Elite removes more localized fat (up to 30%).

More Skin Coverage:

CoolSculpting Elite, covers 18% more skin surface with higher fat cell reduction.

Twin Applicators:

Unlike the old device, which used only one applicator, Coolsculpting Elite includes two applicators for more versatility.

More Areas:

CoolSculpting Elite is designed to treat as many as 9 areas for fat removal.

Research-Backed:

CoolSculpting Elite is backed by 12 years of research and development to provide an advanced fat-freeze solution.

Faster Results:

With better engineering, patients are getting faster and better results than ever before.

Redesigned Applicator:

Better contact, better grip, and better results.

New Rewards Program:

More points for CoolSculpting and other Allergan services.

Quieter Machine:

More relaxation.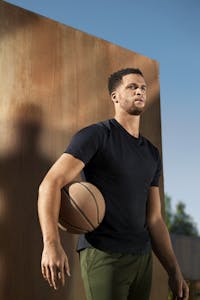 Am I a Good Candidate for the CoolSculpting Elite?
The best candidates for CoolSculpting Elite are healthy, and active individuals, looking to get rid of stubborn pockets of fat. We always start with a consultation and from there will create a personalized treatment plan based on your body contouring goals. (CoolSculpting Elite is not recommended for those who are pregnant.)
How Does Coolsculpting Work?
Years ago, scientists at Harvard University observed that some children who ate popsicles got dimples in their cheeks. The scientists—Dieter Manstein, MD, and R. Rox Anderson, MD—realized that the popsicles were freezing and eliminating small pockets of fat cells.
In other words, CoolSculpting technology literally freezes unwanted fat cells in the treatment area, until they die. When this happens, the cells are eliminated from the body, resulting in the permanent elimination of fat from the treatment area. The entire treatment takes about 35 minutes and is painless to the degree that some of our patients even grab a quick snooze. There's no downtime whatsoever.
How Much Does CoolSculpting Elite Cost?
Prices for CoolSculpting Elite vary from patient to patient, depending on their needs, the treatment area or areas, and their aesthetic goals.
Abdomen: $2,000 to $6,000
Flanks (love handles): $2,000 to $5,000
Submental (double chin): $1,000 to $3,500
Arms: $2,000 to $4,000
Thighs: $2,000 to $4,500
CoolTone
CoolTone in Spokane is a cutting-edge, non-invasive muscle-toning technology that offers a comprehensive body transformation when used in conjunction with CoolSculpting Elite. CoolTone targets specific muscle groups like the glutes, abdomen, and thighs, helping to tone, strengthen, and tighten these areas. While CoolSculpting Elite addresses fat reduction, CoolTone takes it a step further by enhancing muscle definition, creating a sculpted and firm appearance. This dual approach ensures that you lose excess fat and achieve a beautifully contoured physique with improved muscle definition, making it a powerful combination for a complete body makeover.
One of the Only Practices in the Spokane Region to Offer Coolsculpting Elite
At Clinic 5C, we are constantly evolving the technology of our practice to increase the effectiveness of our treatments. We have one of the highest trained Coolsculpting Elite specialists to deliver each treatment and who also trains others in using the Coolsculpting technology. We are proud to be one of the only practices in the Spokane region that has the new Coolsculpting Elite technology. Don't settle for mediocre results, contact our office to set up your body contouring consultation.
The Next Level Difference
- Experience and knowledge
- Added modalities
- Personalized and customized treatments
- Infrared LED sauna
- Supplements to support each individual's goals
- Health Coaching and nutritional support
- Kolbie has over 6 years in plastic surgery (which provides a unique advantage in treatments and consultations)
- Honesty and compassion