Dealing with a serious medical issue like cancer — whether you're a survivor, or are in the middle of fighting the disease – often means you need all the support you can get. Those in treatment may need nutritional, emotional and other support to optimize quality of life...while those who are survivors might benefit significantly from various types of functional testing and evaluation to create a personalized wellness plan, including lifestyle recommendations and cutting edge modalities, to optimize overall health and well being. If you are interested in the Cancer Support Optimization strategies we offer here at ÔPTIM Clinic reach out and set up your in-person consultation today, and learn more about how we can help you live your very best life.
How Can Cancer Support
Optimization Help Me?
One of the most important ways to support cancer treatment and/or recovery is by doing everything you can to holistically maximize your health and wellness. That's where we come in. While your cancer specialists are doing everything they can to fight the spread of the disease, we'll work closely with them to learn how we can help. The way we'll do that will depend on you and your specific needs, but it'll likely include one or more of the following treatment options:
Nutrigenomics
Gut Health Optimization
Hyperbaric Oxygen Therapy
Sleep Optimization
Cardiometabolic Optimization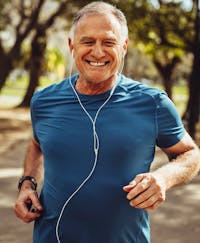 We'll Work Closely with Your Specialists
One of the most important aspects of our cancer therapy adjuvant optimization therapy is the fact that we work closely with both you and your specialists to design our treatment program. This is not a one-size-fits all type of modality. Rather, we take an individualized approach, always developing our treatment plan based on what we've learned from our sessions with you and your team of specialists. Take a look below, at some of the treatment modalities that we can offer to help optimize your health.
If you're wondering how the ÔPTIM Clinic can help you with either your cancer treatment or life as a survivor, please don't hesitate and reach out, to set up an in person consultation at our Spokane location. We're here to support you in any way we can, and we're excited to learn how we can work with you to help you live your very best, healthiest life.