Losing your hair, no matter when it happens, can be quite a serious source of frustration. There are plenty of solutions out there, but many of them don't quite go far enough, when it comes to restoring your hair naturally and fully. For those who are experiencing hair loss, it can be a frustrating situation...but Clinic 5C Functional Medicine in Spokane has an answer.
We offer a new, powerful, and natural hair restoration option utilizing our proprietary regenerative medicine techniques. These techniques can help you to naturally regrow and restore your hair, without the need for invasive surgery or frustrating topical treatments that simply don't work. Reach out and set up an in-person consultation, to learn how we can use highly-advanced treatments to help you regrow and restore your hair density, thickness and quality.
Is Hair Restoration
Right for Me?
Hair loss can impact any individual, regardless of age or gender. The loss of quality of life that comes with it is significant, affecting your healthspan. If you have found yourself feeling frustrated or bothered by the appearance of hair loss, simply reach out to set up an easy and in person consultation. Ideal candidates for hair restoration:
Early in the process of hair loss
Targeted areas of hair loss
Functioning follicles
May have immune mediated hair loss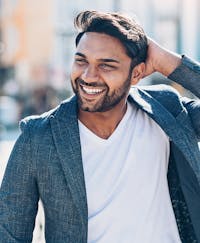 What Causes Hair Loss?
Hereditary hair loss is the most common cause for this phenomenon, with it simply being a natural and normal part of the aging process. But now you have an option! We offer hair restoration therapy that can help you naturally regrow your hair, enjoying its former thickness, texture, and color.
How Do ME PRP
Injections Work?
Platelet rich plasma, also known as PRP, is a compound that we derived from your very own blood. We created a hyperconcentrated, stable, and growth factor rich PRP through a proprietary method of matrix enhancement, ME PRP. By isolating this compound, which is incredibly rich in growth factors, we can inject it back into the treatment site, where it encourages important restoration of cellular function at the level of the hair follicle stem cells. When injected into areas where hair loss has occurred, it stimulates the follicles to become active, producing newer, thicker hair naturally.
There's no downtime, and the procedure is non-invasive, involving no more than a series of small injections. There are no side effects, and the results are long-lasting, meaning you can enjoy naturally, healthy hair once again. Be sure to ask if we have other treatments that can help to enhance your results, as well!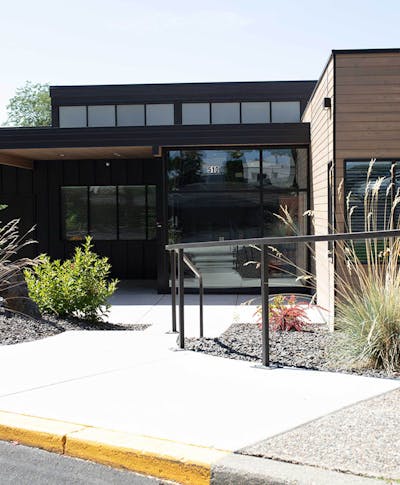 If you think that our hair restoration treatment might be right for you, don't hesitate to reach out and set up your in-person consultation here at Clinic 5C Functional Medicine in Spokane! We offer hair restoration treatments that can non-surgically restore your hair, allowing you to love the way you look, every single day.