ÔPTIM Clinic is not your regular IV drip clinic. We pride ourselves in providing an individualized, holistic approach to healing and rejuvenation, including offering custom IV vitamins, minerals, amino acids, and other nutrients. We utilize IV nutrients to assist in boosting energy, supporting cell function, correcting deficiencies/imbalances, and encouraging optimal recovery.
Is a Customized IV Infusion the Right Choice for Me?
When it comes to health and wellness, it's not exactly a secret that vitamins and nutrients play a key role. They help your body to function, but taking care to interact with the right selection of vitamins and nutrients can help to encourage your body to function in specific ways, addressing certain issues or simply enabling you to generally feel refreshed and wonderful. During your in-person consultation, we'll talk over any issues you're looking to specifically address, creating a customized IV infusion that is tailored to your individual needs. Take a look at just a few of the benefits that come with one of the best IV therapy options in the Spokane area:
Detoxification
Reduction of Cell Damage
Immune System Enhancement
Inflammation Reduction
Vitamin & Nutrient Restoration
What Can I Expect
from IV Drip Therapy?
Our IV drip therapies can support anything from recovering from a tough workout or surgery to helping you power through an especially tough workday. Whatever you're looking for, we can develop a customized treatment that's tailored directly to your personal needs.
Reach out and set up an in-person consultation, to learn more about what our customized IV therapy can do for you!
The process is a relatively quick one, and we take extra care to ensure your comfort. We'll set you up at our welcoming Spokane location, where a very small catheter will be inserted into your arm for the session. We are able to deliver:
direct hydration
vitamins
minerals
amino acids
antioxidants and more!
Most patients experience pleasant feelings, improved physiologic parameters, and your treatment will likely take less than an hour. IV therapy is often paired with another modality, like an LED treatment performed simultaneously, for synergistic results.
The Next Level
of Regenerative Medicine
IV therapy is just one of the regenerative modalities we offer, here at our ÔPTIM Clinic in Spokane. We take a holistic approach to each and every procedure, which is exactly why we offer a number of treatment options that are designed to not only help reduce the recovery period but make it much more comfortable at the very same time.
Take a look at some of the regenerative therapies we offer at the ÔPTIM Clinic:
Hyperbaric Oxygen
Nutrigenomics
LED Therapy
Scar Management
Hair Restoration
IV Infusions
Cryotherapy
Infrared Sauna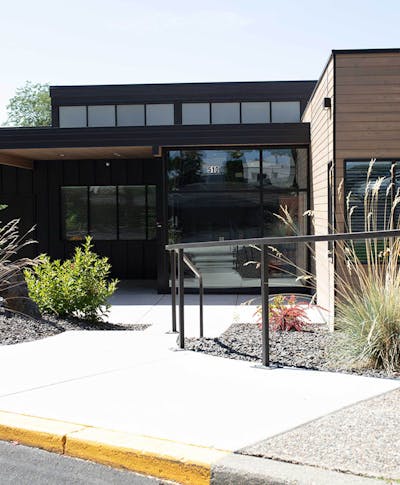 If you've been wondering about what IV drip therapy can do for you, we encourage you to reach out and set up an in person consultation here at the ÔPTIM Clinic in Spokane! There are a number of benefits that can come with this impressively versatile therapy, and we can create a nutrient package that is specifically tailored to your unique goals and needs. Reach out and learn what IV therapy can help you with today!
IVs & Vitamin Drips offered:
IV DEFEND: blend of calcium, magnesium, B vitamins, Vit C
IV PROTECT: blend of calcium, magnesium, B vitamins, with a higher dosage of Vit C
IV RECOVER: a blend of vitamins, minerals, Vit C, and amino acids
PERSONALIZED IV: adjusting protocols based on personalized data and information
IV GLUTATHIONE PUSH: master antioxidant for beauty, healing, and detoxification
IV NAD: coenzyme to promote longevity, cellular energy, improved mood, memory, and mental clarity