You're probably familiar with the term "light-emitting diode" (also known as an LED), but did you know that this technology actually has a number of highly beneficial health applications? LED light treatment is non-surgical, non-invasive, doesn't come with any recovery period or downtime, and can help with a wide variety of issues.
LED therapy interacts with specific parts of your cells to modulate inflammation, boost their energy levels, increase their metabolism, and supercharge a variety of important bodily functions, as a result. If you think LED therapy might be a great solution for you, reach out and set up an in-person consultation at Clinic 5C Functional Medicine, our comprehensive wellness and regeneration center, and we'll put together a treatment plan that's perfect for you!
How Can LED Light
Therapy Help Me?
LED light therapy is an incredible and advanced treatment that can help to seriously improve skincare and other metabolic processes, without any need for invasive surgery. Specific and selected wavelengths of light energy are passed through the layers of your skin, interacting with your body on a cellular level in a process called photobiomodulation to promote a number of effects:
Optimized testosterone and sex hormones
Improved joint health
Reduced inflammation
Decreased presence of acne
Wrinkle and fine line reduction
Relief from sore joints
Muscle spasm release
Reduced aches and pains
Increased blood circulation
Improved blood pressure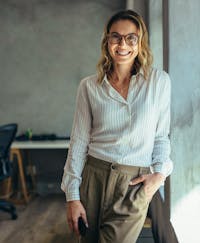 How Red Light LED Therapy Works
While we might not think of light as being able to have a tangible effect on the body or the way that it functions, you might be surprised to learn that specific wavelengths of light can interact with your cells, encouraging them to behave in ways that promote wellness and rejuvenation, especially when it comes to skincare.
Red light, specifically, has been shown to produce a biochemical effect in the human body's cells, strengthening parts of them known as the mitochondria. The mitochondria are used by your cells to create energy, so increasing their function means your cells work more effectively, especially when it comes to regeneration.
By boosting cellular function, we can encourage the body to anything from decreasing the presence of inflammation to increasing the production of compounds like collagen and elastin...both of which can help your skin to appear younger, fresher, and generally much more rejuvenated.
If you think LED light therapy might be a great solution to an issue you're experiencing, reach out and set up an in-person consultation at our Clinic 5C Functional Medicine office in Spokane today! We work closely with each of our patients, developing customized treatment plans based on your unique needs. We'll help you figure out exactly how you can look and feel your very best every day!