Oxygen is the most fundamental element of our cellular function, and its presence affects every aspect of our health. Hyperbaric oxygen is a noninvasive treatment that utilizes a special pressurized chamber to deliver 100% oxygen in increased levels to promote healing and reduce inflammation. While is best known for helping with wound healing and decompression sickness, progressive use of hyperbaric oxygen can help optimize our immune system and ability to fight infections, our brain health by improving central blood flow and improving brain metabolism, which can aid in neurocognitive recovery for traumatic brain injuries and even Alzheimer's disease.
Hyperbaric oxygen also has a crucial role in healing after surgery, injury, and illness by increasing collagen production and formation of new blood vessels. As part of our ÔPTIM Clinic in Spokane, we offer hyperbaric oxygen treatments specifically tailored to your individual needs.
Is Hyperbaric
Oxygen Right for Me?
We'll set up an in-person consultation at our Spokane location, to talk over your issues and figure out together whether or not hyperbaric oxygen treatment is a good option for you. The increased blood-oxygen levels that result from this treatment have been shown to be effective when it comes to the treatment of a number of different issues, especially when combined with any number of our other regenerative therapies. Some issues that can be helped by hyperbaric oxygen treatment:
Immune strength
Inflammation and Infection
Neurocognitive Performance
Allergies
Depression and Anxiety
Brain Health and Migraines
Sports Injuries
And More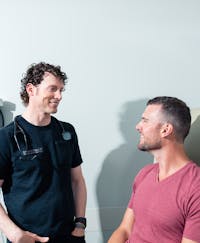 How Does Hyperbaric Oxygen Therapy Work?
This impressively advanced process involves a comfortable, pressurized chamber, which is utilized to allow the oxygen to diffuse directly into the plasma of your blood, crossing the membranes of your capillaries and tiny blood vessels, where the oxygen concentration of the tissues tends to critically low.
This allows your blood to deliver a vastly increased amount of oxygen to your body tissues, improving your metabolic processes, and boosting your body's effectiveness as it does things like fight inflammation, infection, and process energy.
In other words, hyperbaric oxygen enables your body to function more effectively on a metabolic level, from your brain to your immune system and skin, thanks to an increase of oxygen delivery to the most high demand body systems.

The Clinic 5C Distinction
The Next Level
in Regenerative Medicine
At the ÔPTIM Clinic, Dr. Chesnut and his team understands that your procedure is about so much more than your procedure. So many of our patients come to us with a specific issue, only to learn that we're here to help well after that issue has been addressed, as well.
Our ÔPTIM Clinic takes regenerative medicine to the next level, offering a number of highly advanced modalities that can not only shorten the recovery period, but make it vastly more comfortable at the same time. From nutrigenomics to LED light therapy, we offer a variety of therapies that can help you regenerate and rejuvenate. Reach out and set up an in-person consultation, to learn more about what we can do for you today!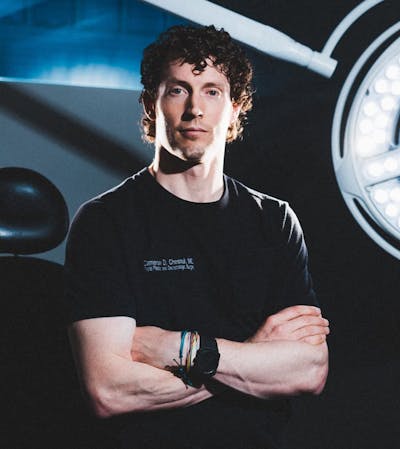 If you've been wondering about what hyperbaric oxygen therapy can do for you, reach out and set up your in-person consultation at our Spokane location today! This incredibly effective and highly-advanced form of therapy is completely safe, non-invasive, and can help address a number of relatively common health issues. Reach out and set up your consultation today!