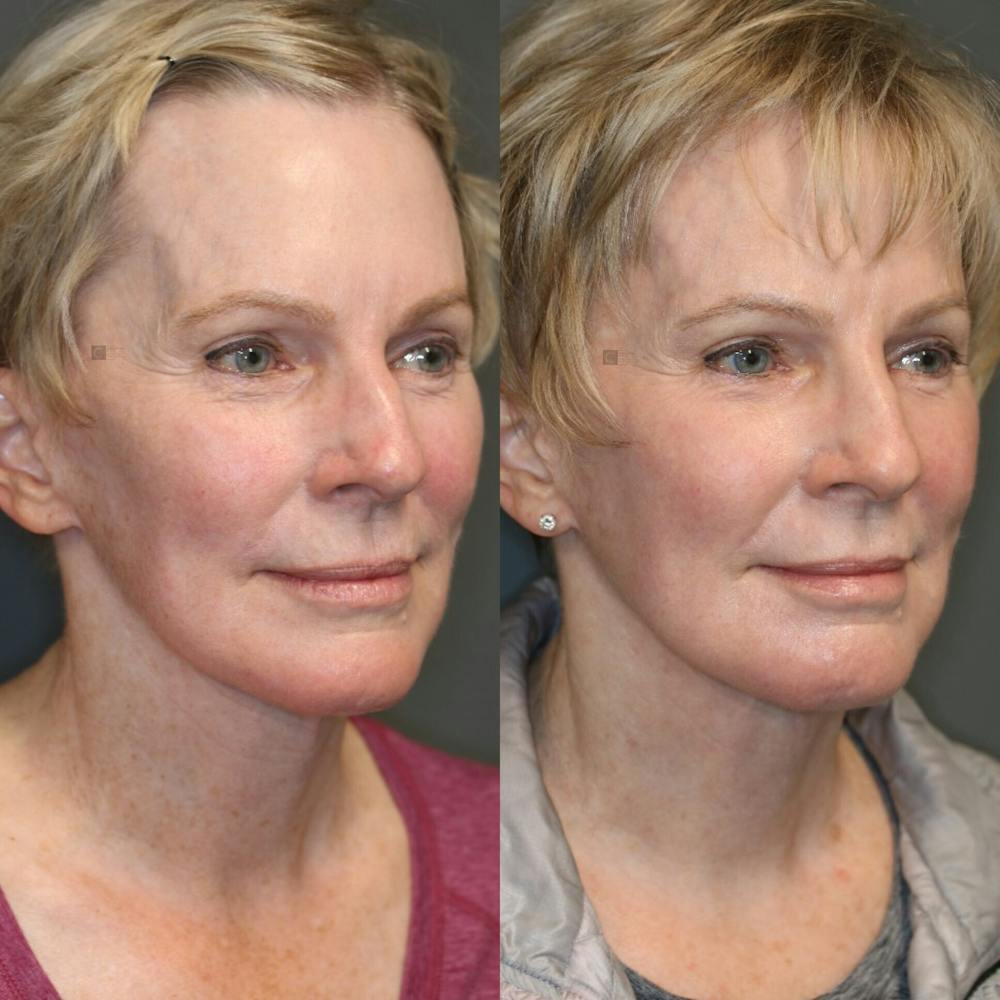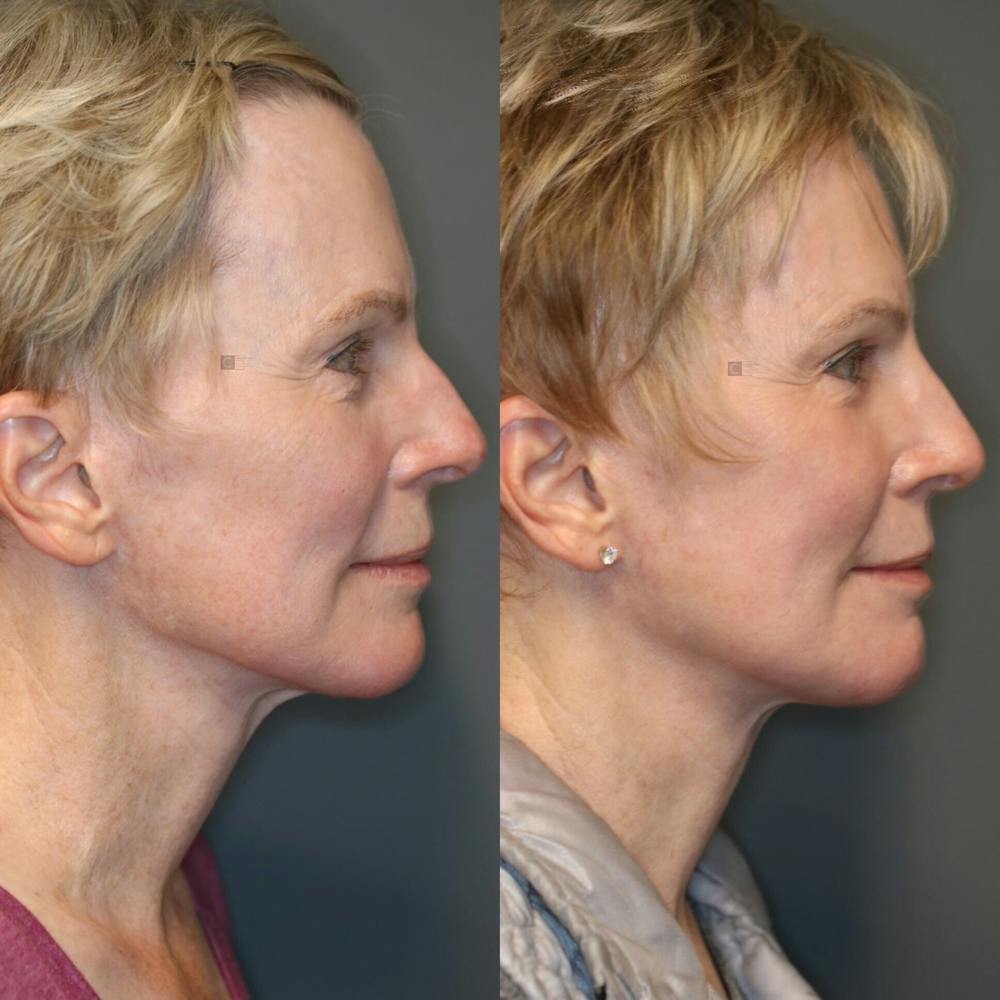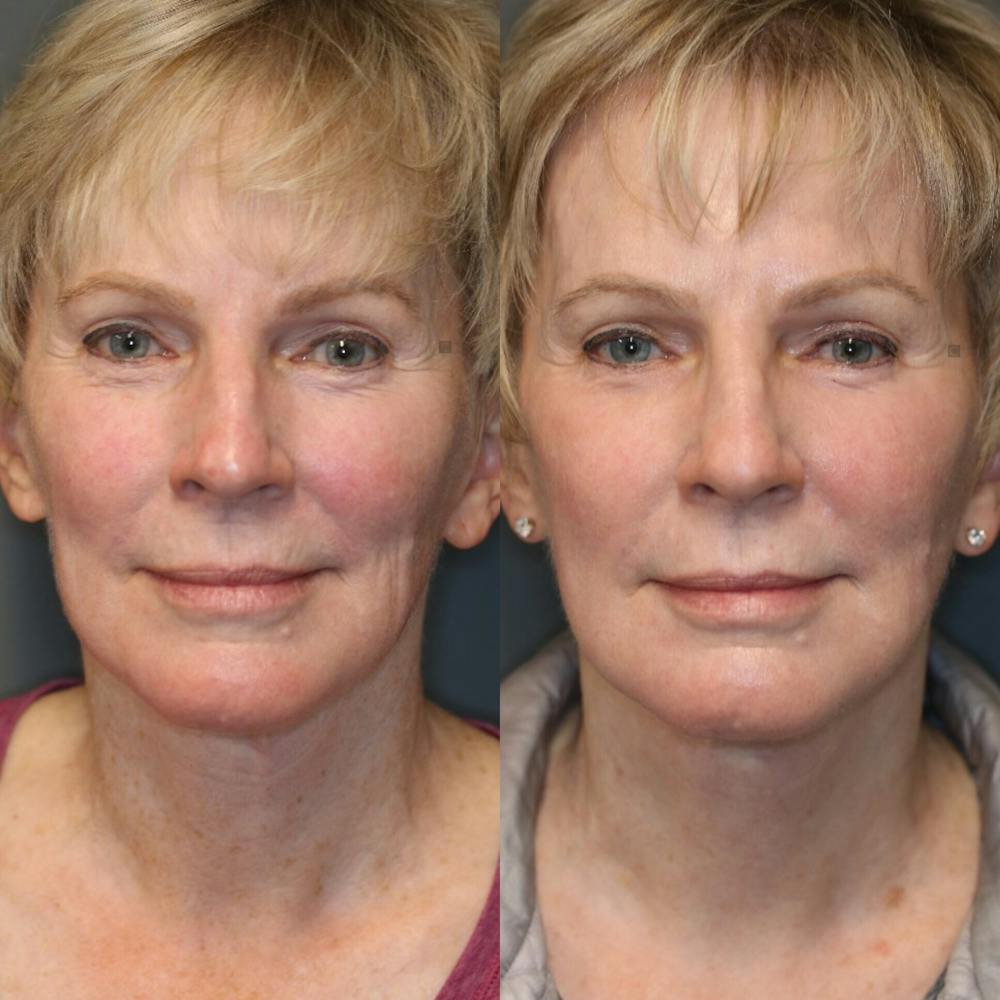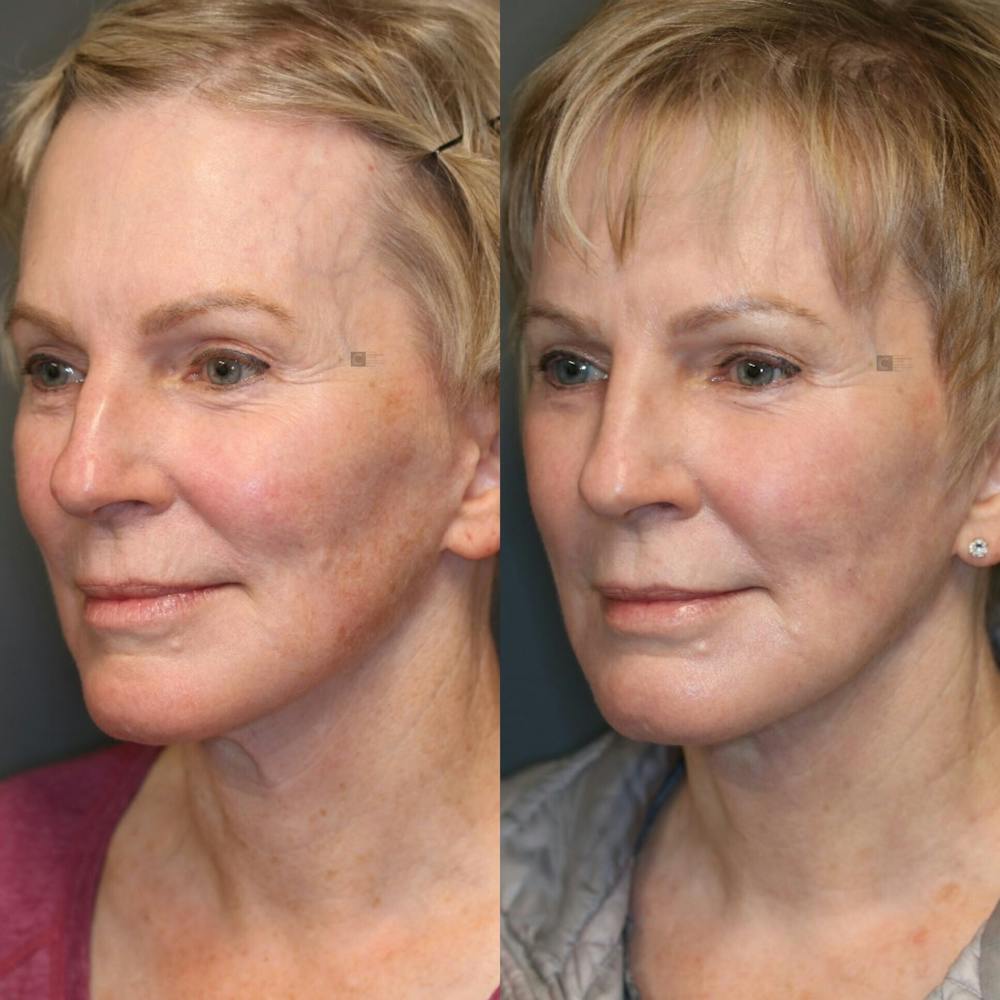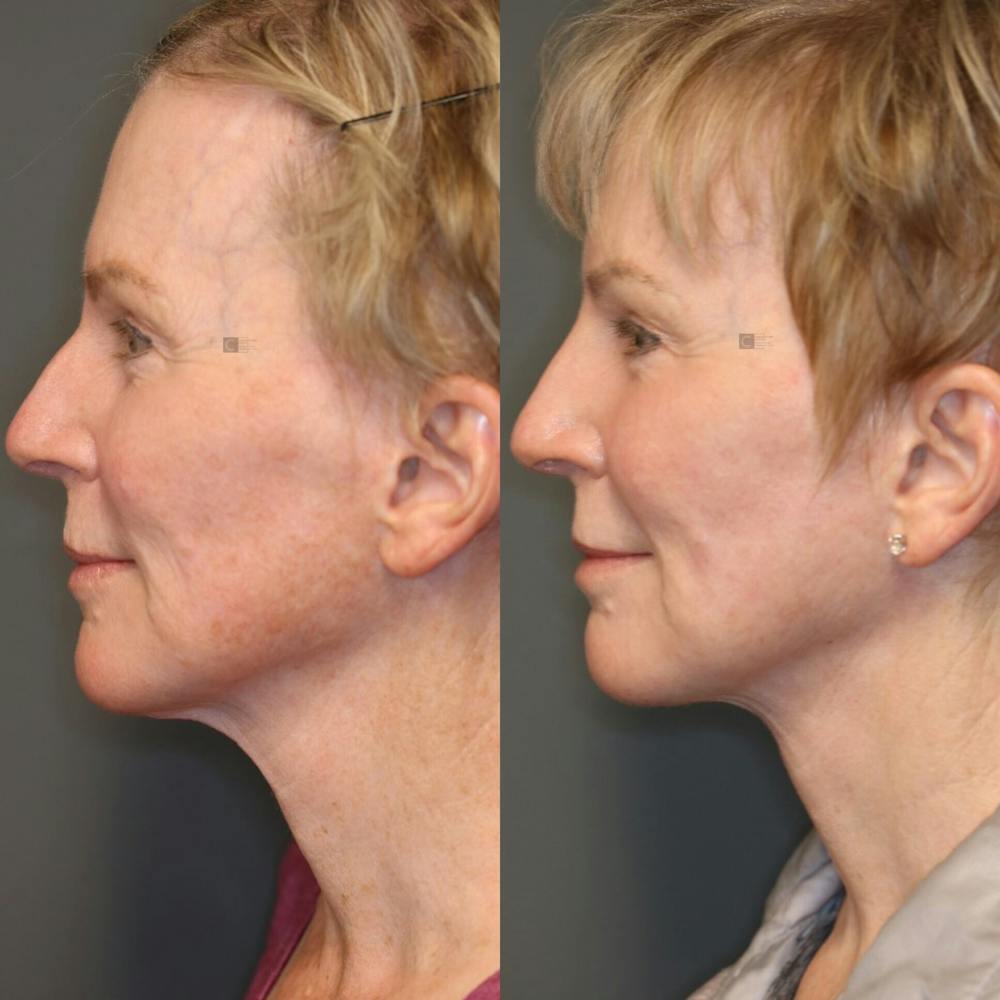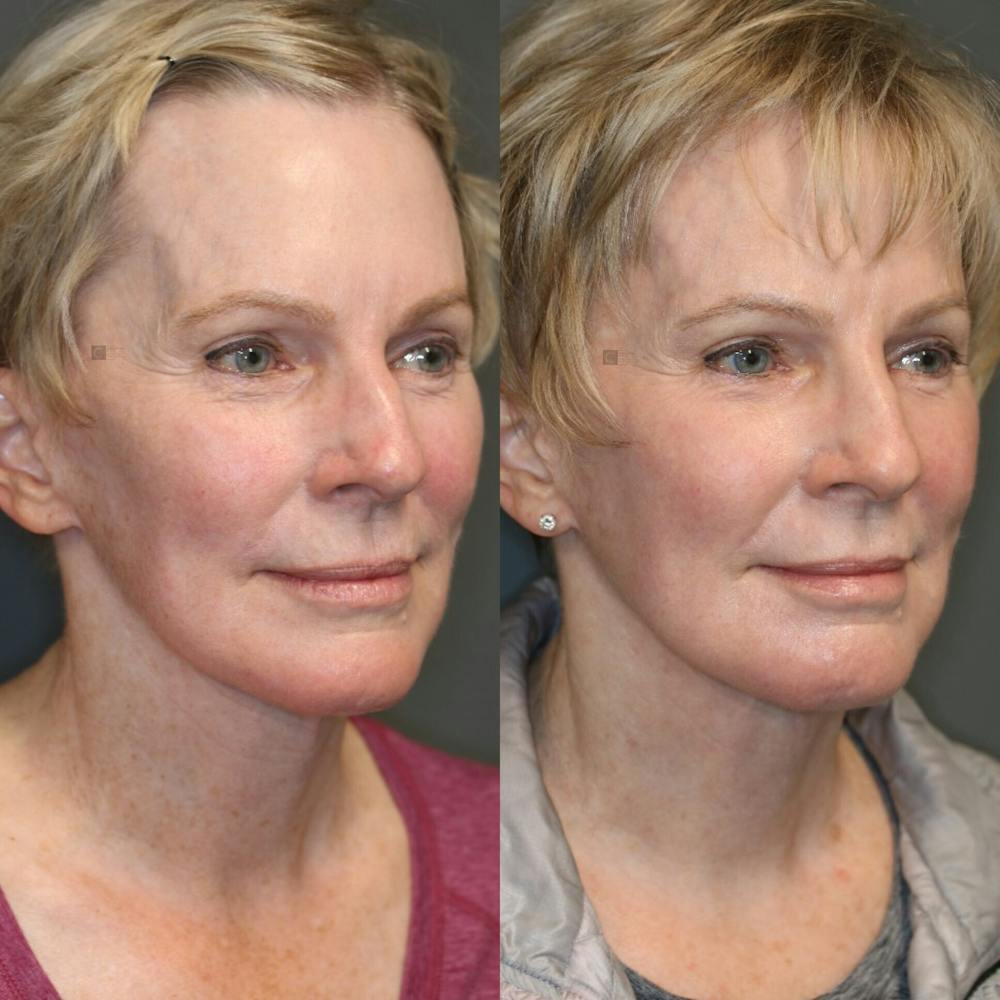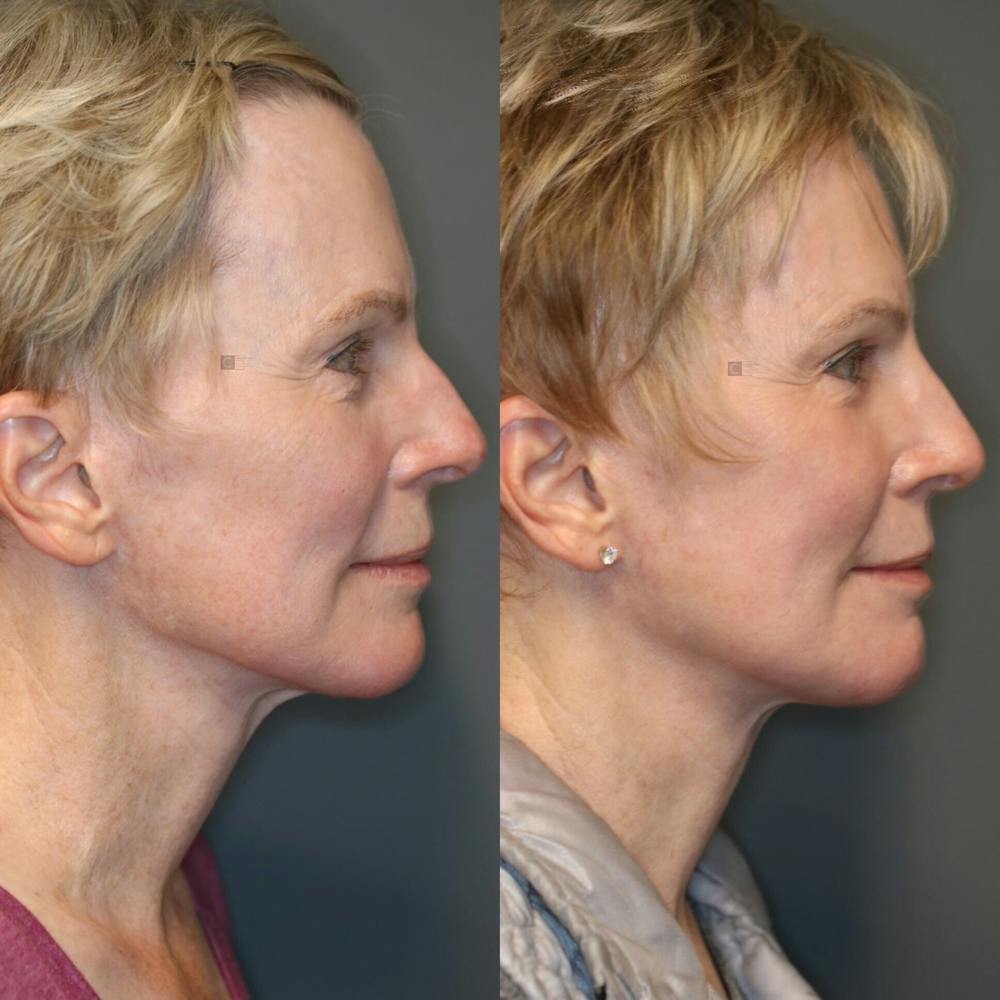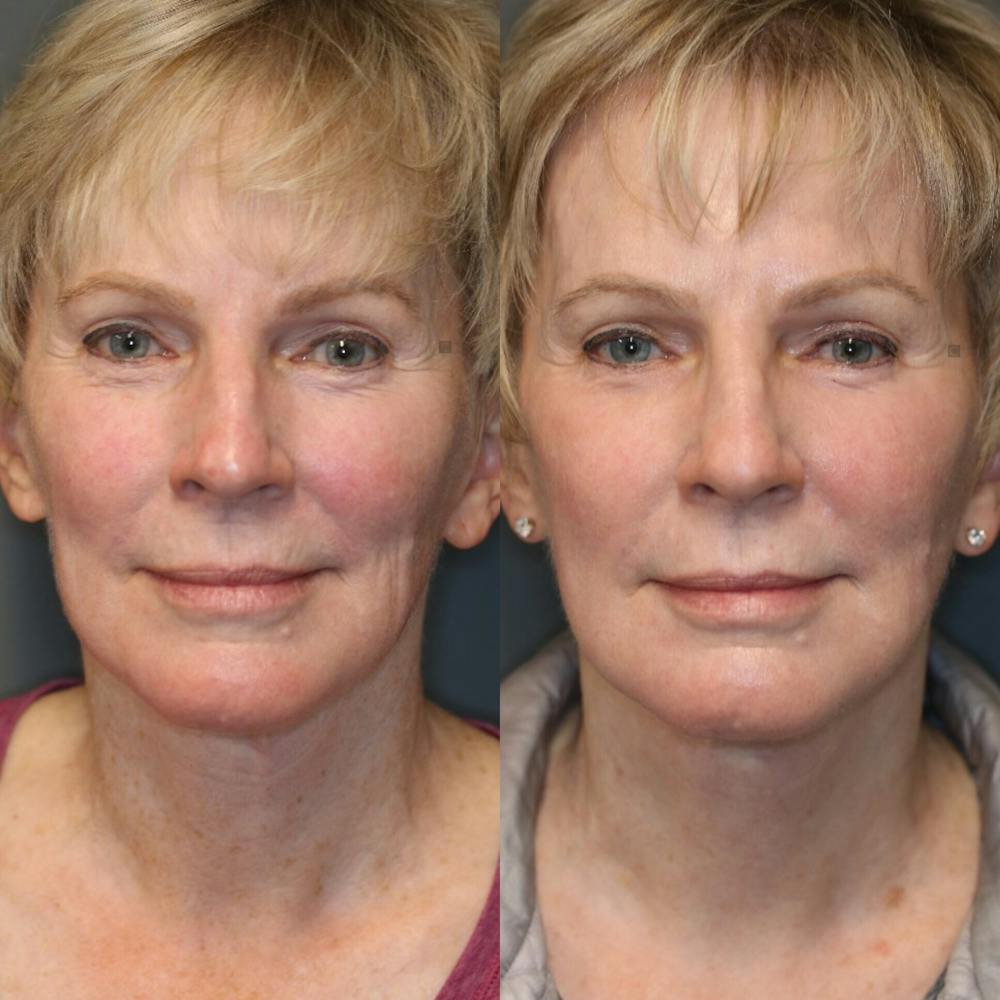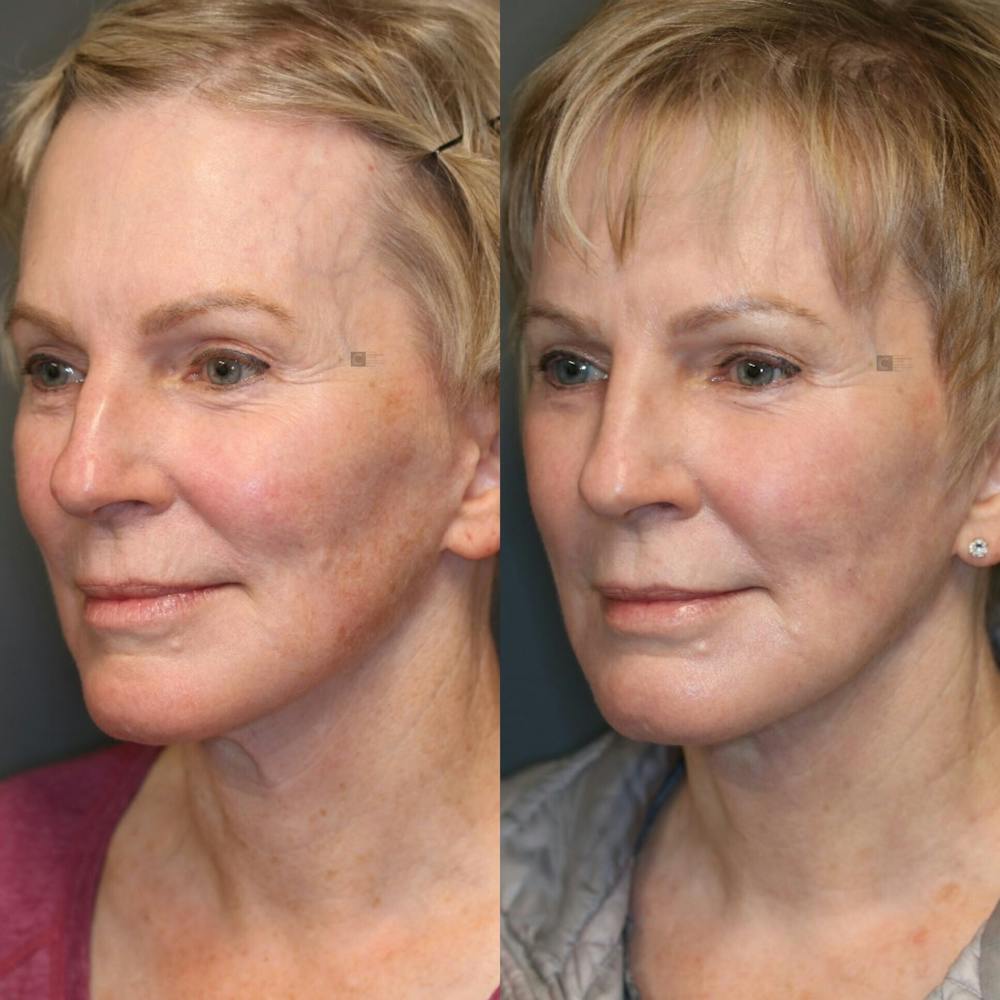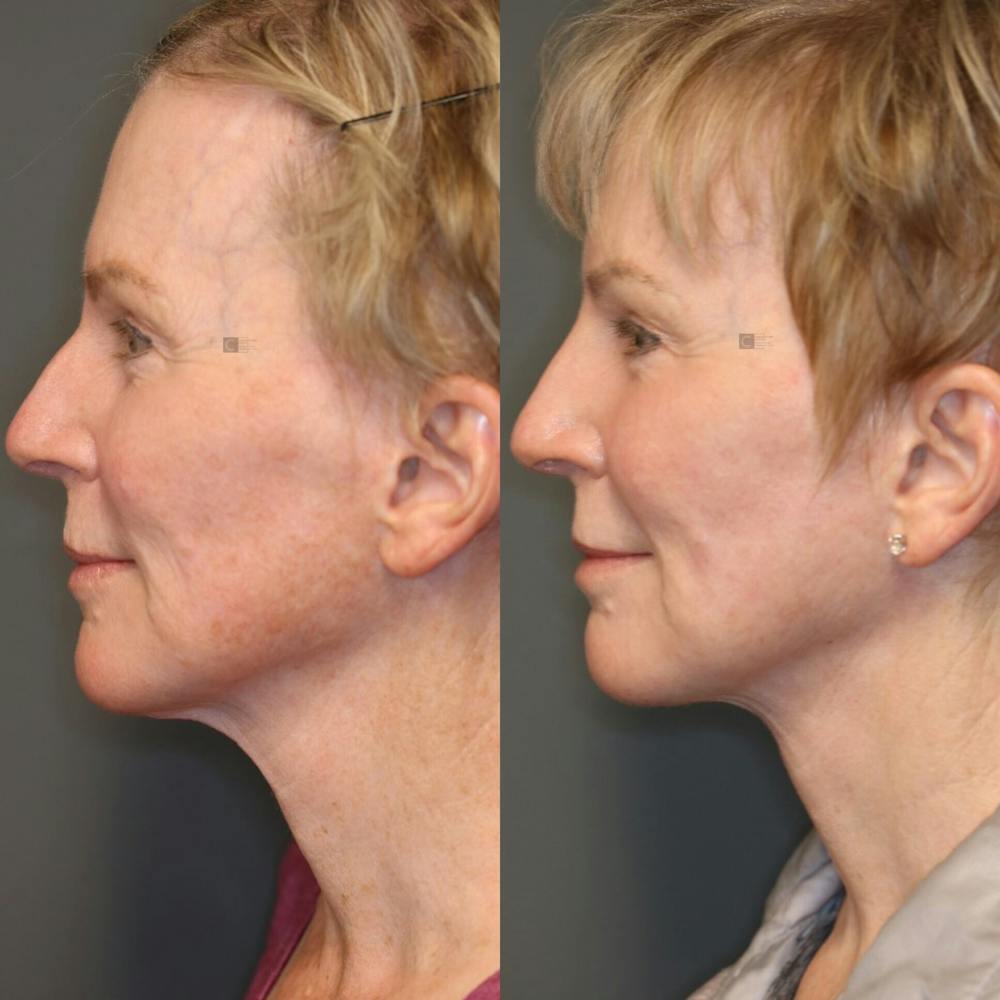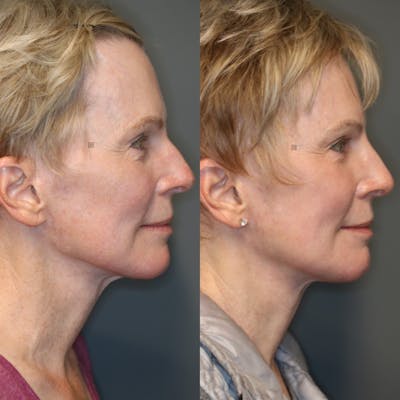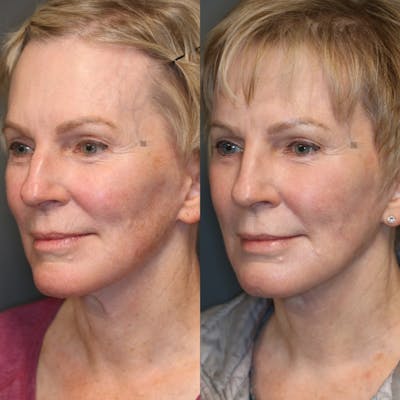 Facelift quiver series, part 8: a NON-SURGICAL touch up. Even a perfectly performed facelift experiences changes over time. 5 to 7 years after a lift, I encourage my patients to do some non-surgical maintenance, which is what you see here.

This was a very minimally invasive and non-surgical combination of stem cell rich fat transfer (which was not done at her initial procedure), Virtuoso nonsurgical skin tightening and laser resurfacing.

I love the structural improvement and softening that happened through her temples, jawline and mid face. Her skin looks fantastic, and even her upper lids are improved with the fat transfer volume!