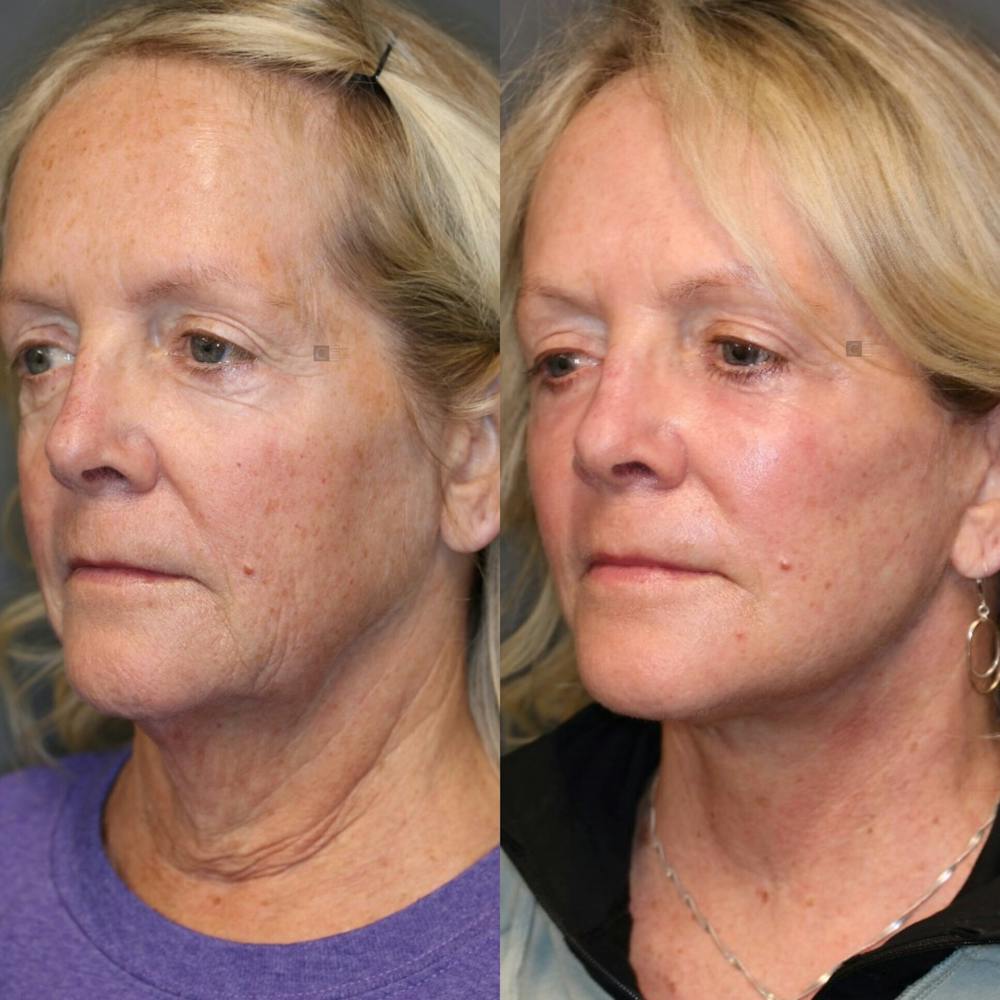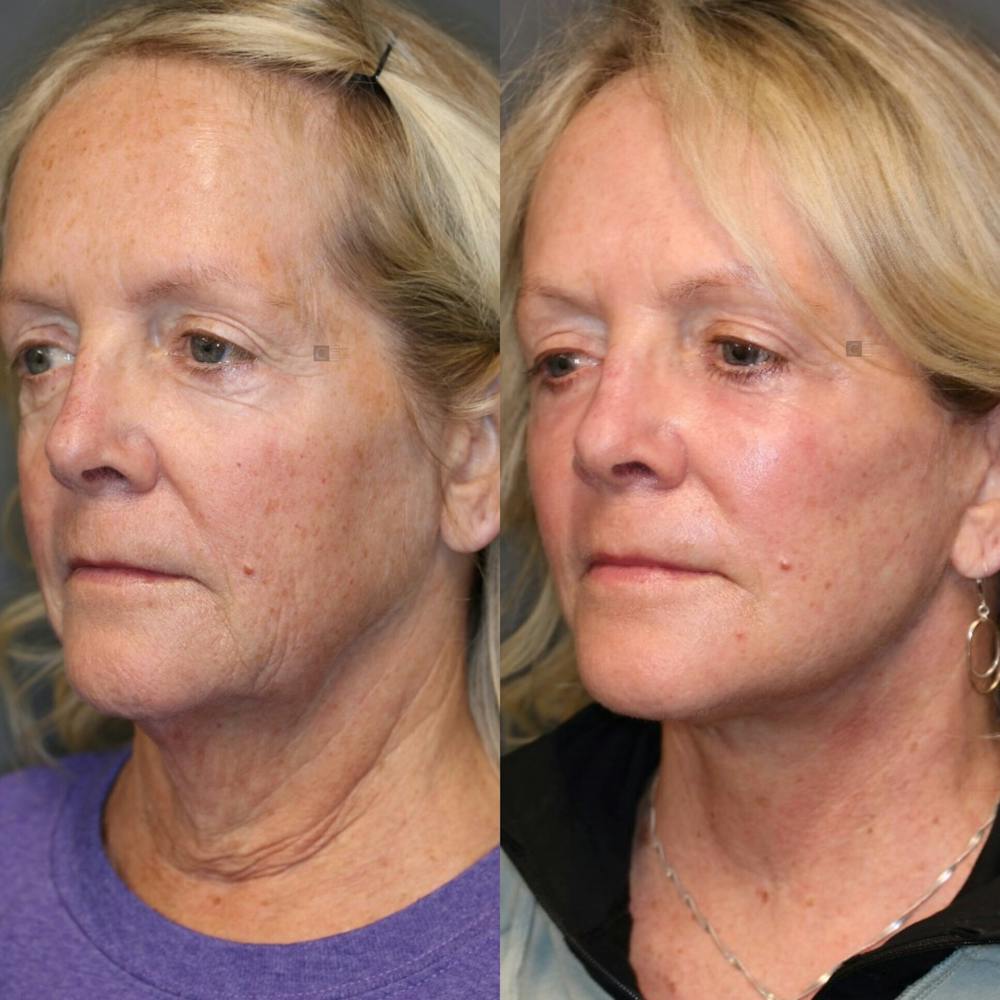 Facelift quiver series, part 7: deep plane EnigmaLift, photodynamic laser resurfacing and stem cell rich fat transfer. This lovely woman wanted to address the aging changes of her face, jawline and neck, her eyes had already been addressed by someone else prior. She had very significant aging in her face and neck, seen with the redundant skin folding all the way down her neck sitting on top of her collarbones.

I performed my deep plane EnigmaLift with suspension of her submandibular glands along with stem cell rich fat transfer for specific fat pad volumization and photodynamic laser resurfacing for her skin strength and quality.

The correction of those aging changes in her face and jaw line are incredible, and I love seeing the way the EnigmaLift repositioned her volume to improve the look of her upper cheeks and even below her lower eyelids - which had been operated on by a different, well respected surgeon.

Of special note: I love noticing the position of the mole near the corner of her mouth. Even with great improvement in her neck and jawline, that mole is not distorted or dramatically moved, just as the nearby corner of the mouth should not be moved, which can give a joker-esque, unnatural smile. This is the benefit of a deep plane EnigmaLift, where it is actually the deep fat pads that are repositioned, the skin is not utilized to pull in an attempt to reposition, which always fails and looks unnatural in the meantime.