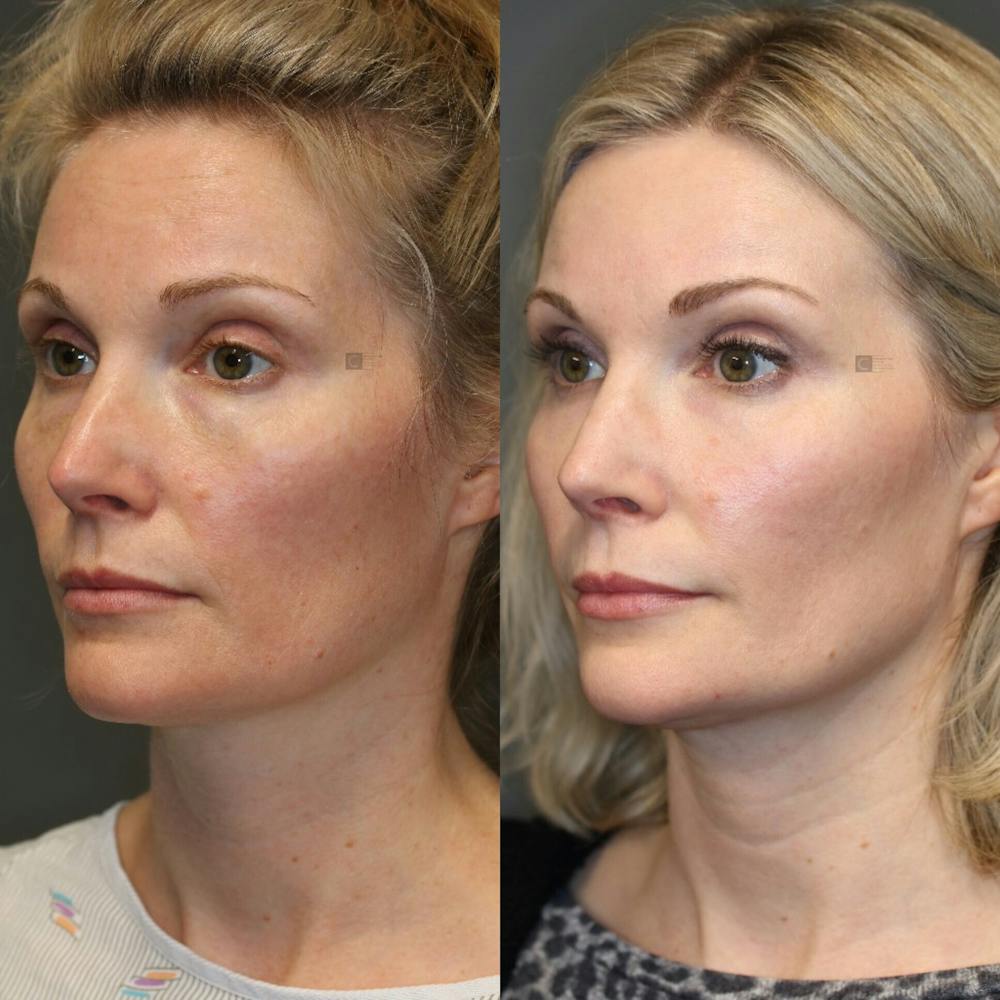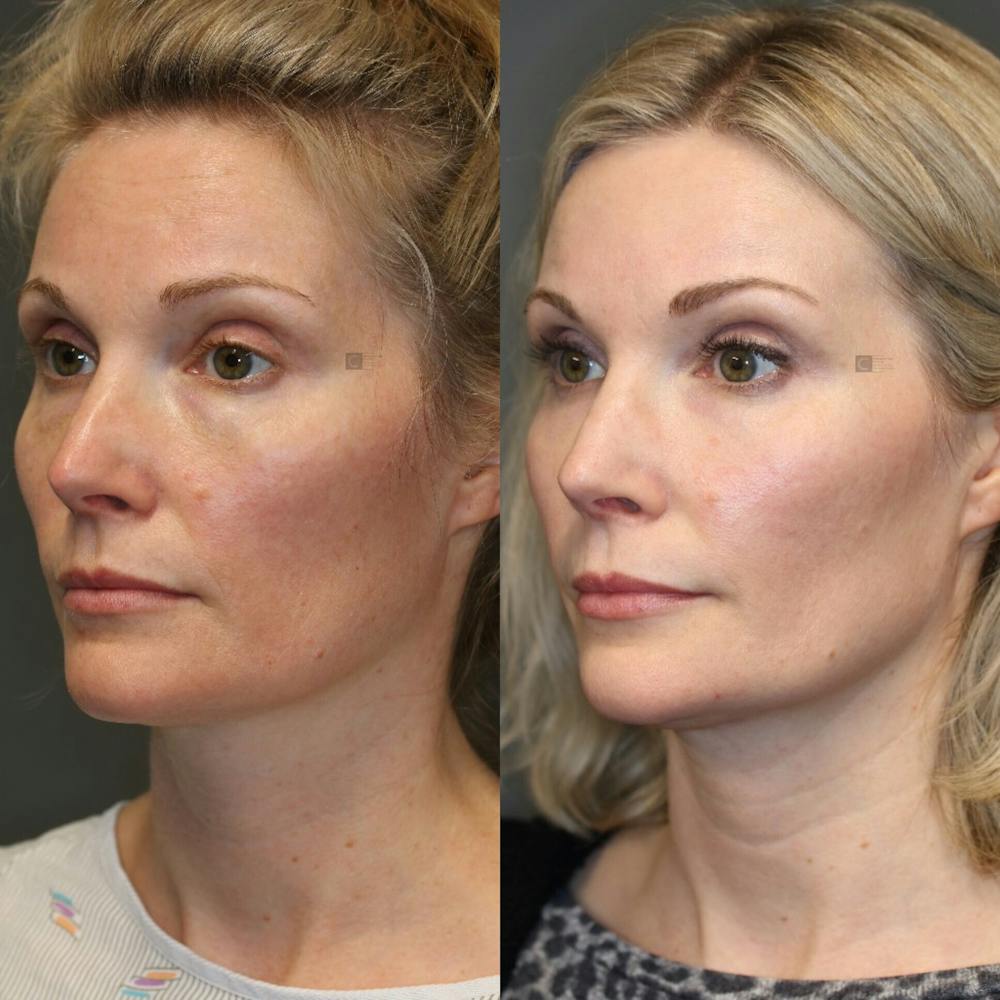 Complete regenerative medicine based anti-aging rejuvenation - nonsurgical, noninvasive, with a thorough, subtle and durable, long-term result achieved with stem cell rich fat transfer and cocktail of combined laser resurfacing.

This beautiful woman was unarguably already starting in a fantastic spot, and I love this type of result because it highlights her natural beauty - it is not transformative, it does not change her into something that she was not before. The improvements are subtle, but they are global. One of our main focuses was around her eyes, and you can appreciate the subtle but permanent volume in her upper eyelids, lower eyelids and cheek, temples, nasolabial folds and jaw line. None of them are dramatic individually, yet they are all improved to a degree that is in harmony with the others.

We finished it off with some laser resurfacing, which added structure and strength back to her skin, another long-term and durable change!

I really appreciate this mindset with patients, as she is essentially giving me carte blanche with both the volume and the laser combination that I choose and utilize to ÔPTIMIZE results.