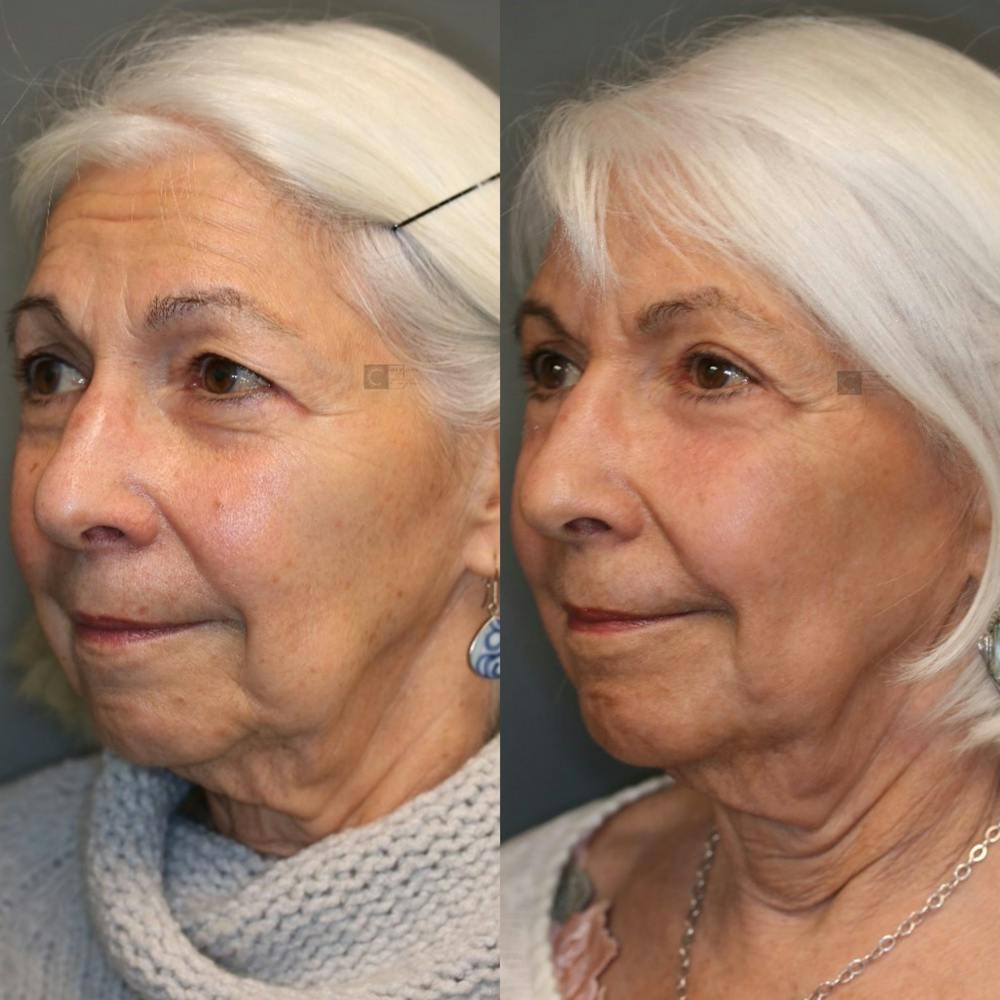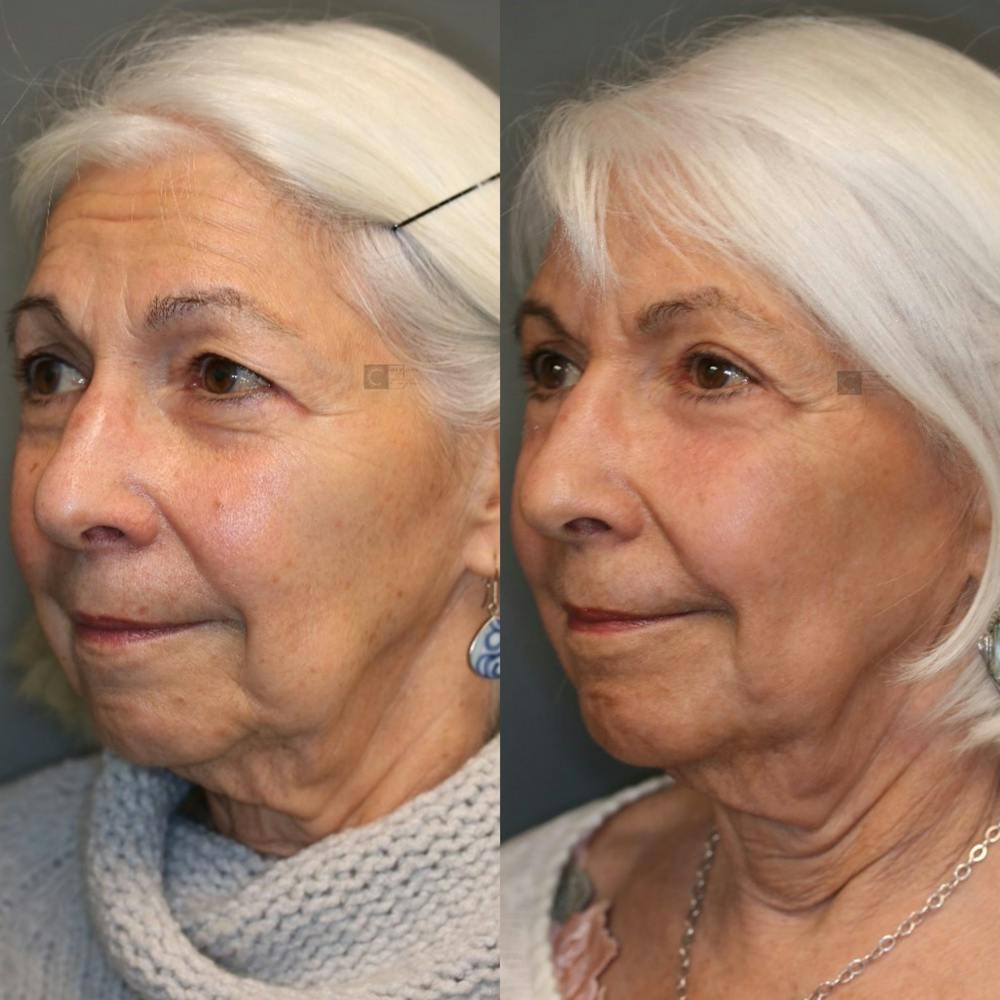 The eyes have it series, post 46: upper lid lift with internal brow support and laser resurfacing to tighten the lower lids and entire area around the eyes - a lovely and incredibly minimally invasive combination!
The changes here are subtle by design, but it is fun to notice that the jewel-like quality of her eyes is restored with a crisp upper lid crease featuring a purposeful maintenance of volume on both upper lids so as to not create a hollowed out, aged look.
Her lower lids are tightened and smoothed with a reduction of her lower lid bags. Overall, these beautiful and minimally invasive results were exactly what we were after. She was so fun to work with: an incredibly smart and spunky grandmother. I love those relationships and appreciate the trust that comes with them!