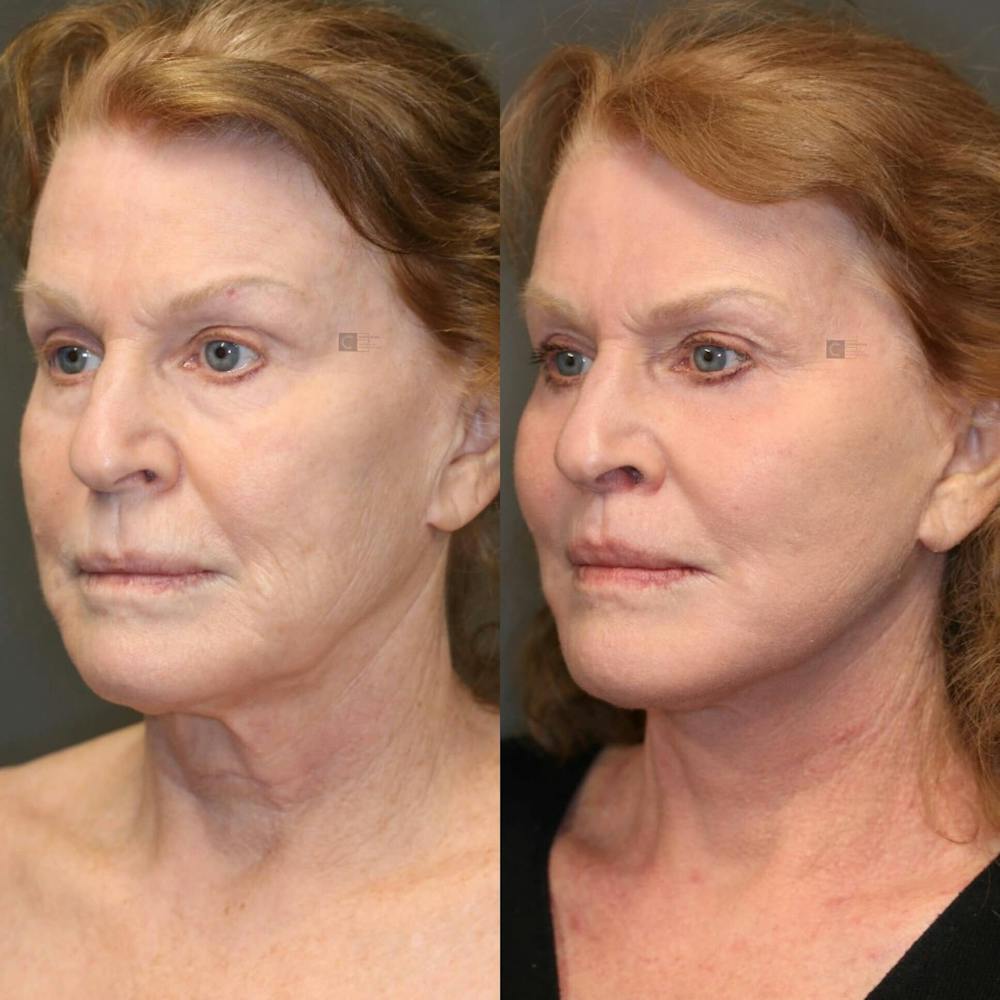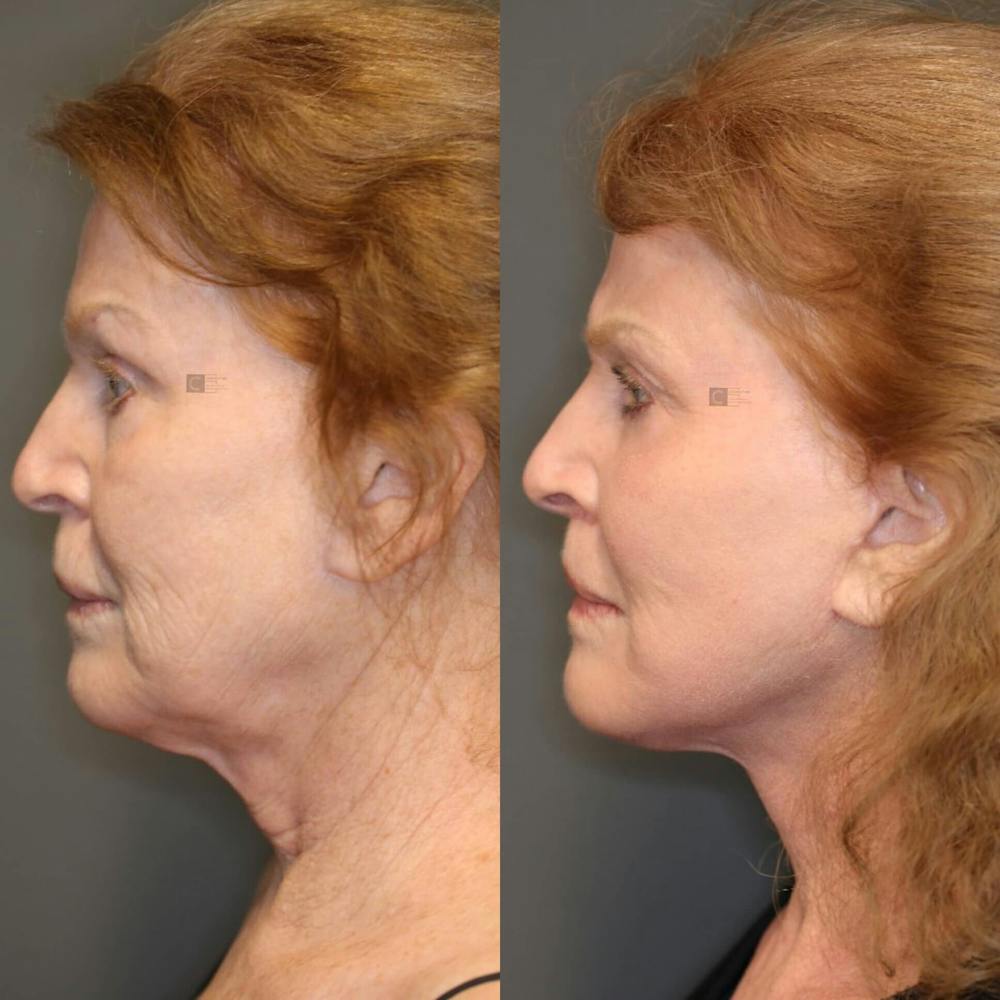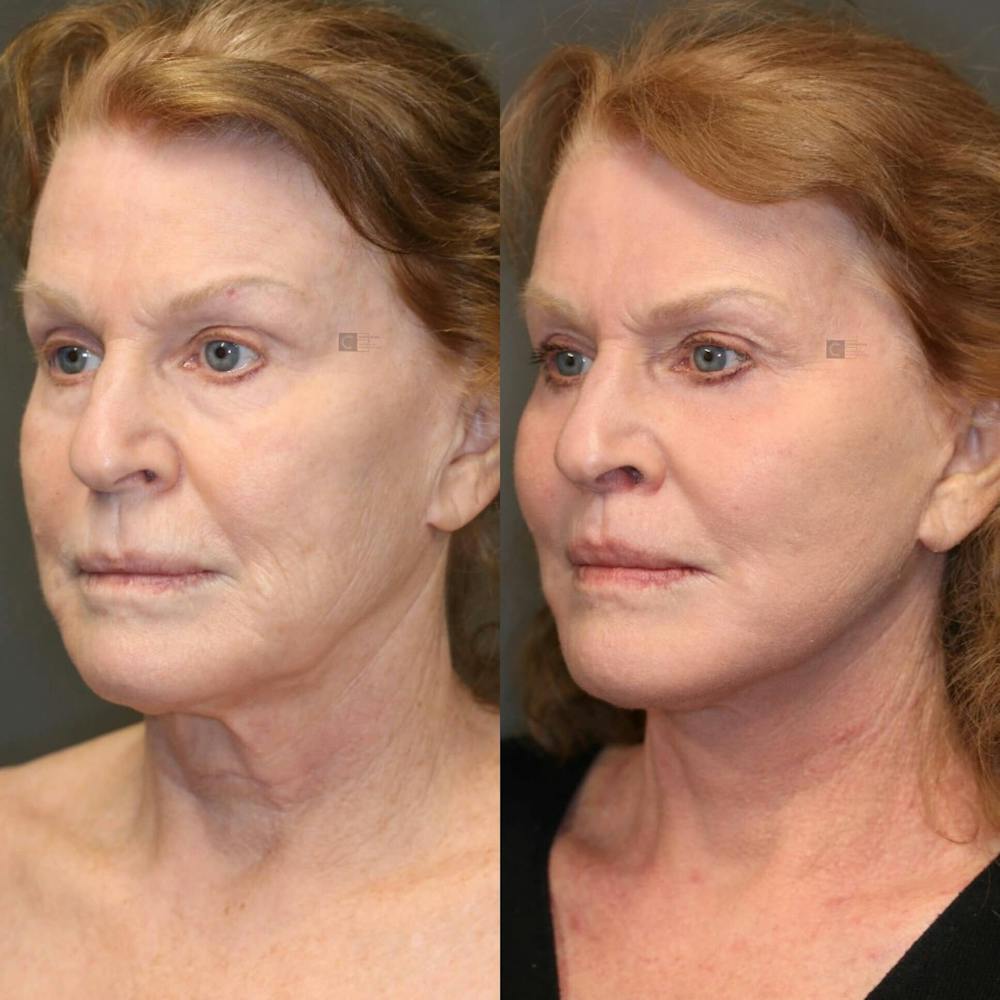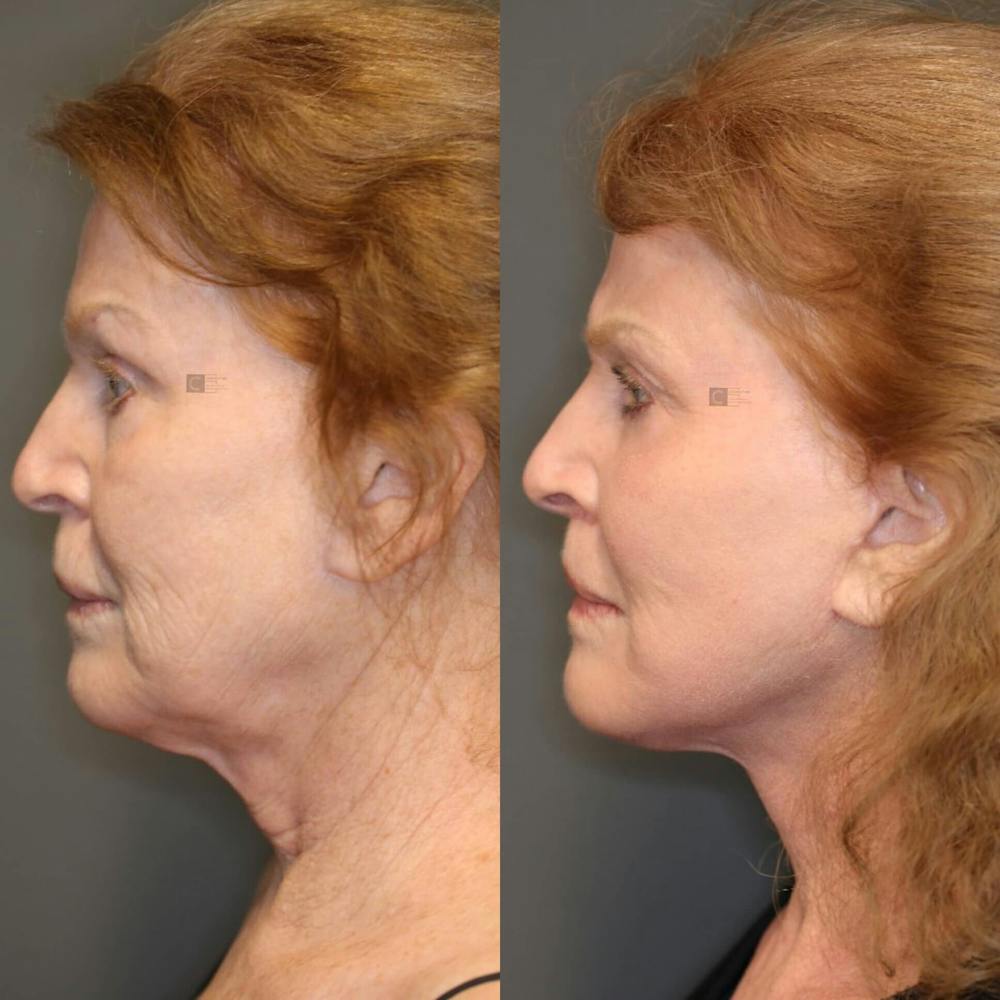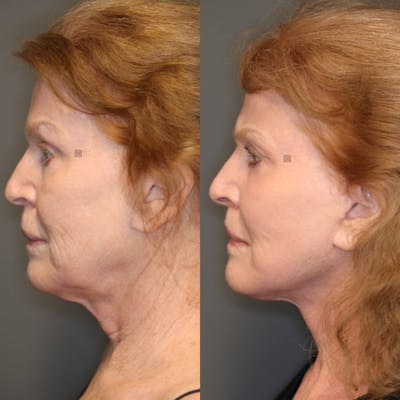 Facelift quiver series, part 10: a very difficult revision of prior procedures. This woman had a previous facelift, necklift, lower blepharoplasty and brow lift that left her in a suboptimal position.
I utilized a combination of my deep plane
#Vidalift
to re-lift the deep tissues and address her neck and jawline that had failed, my scarless lower eye bag
#Enigmalift
to remove her persistent lower lid bags as well as lift and tighten her lower eyelid margin that was being pulled downwards and away from her eye after her last surgery, and some strategic stem cell rich fat grafting to restore volume and a relaxed position to her upper eyelids and brow that had hollowed out after an overly-aggressive brow lift. We finished it off with my
#LoveLift
deep plane lip lift to restore overall balance and harmony along with laser resurfacing.