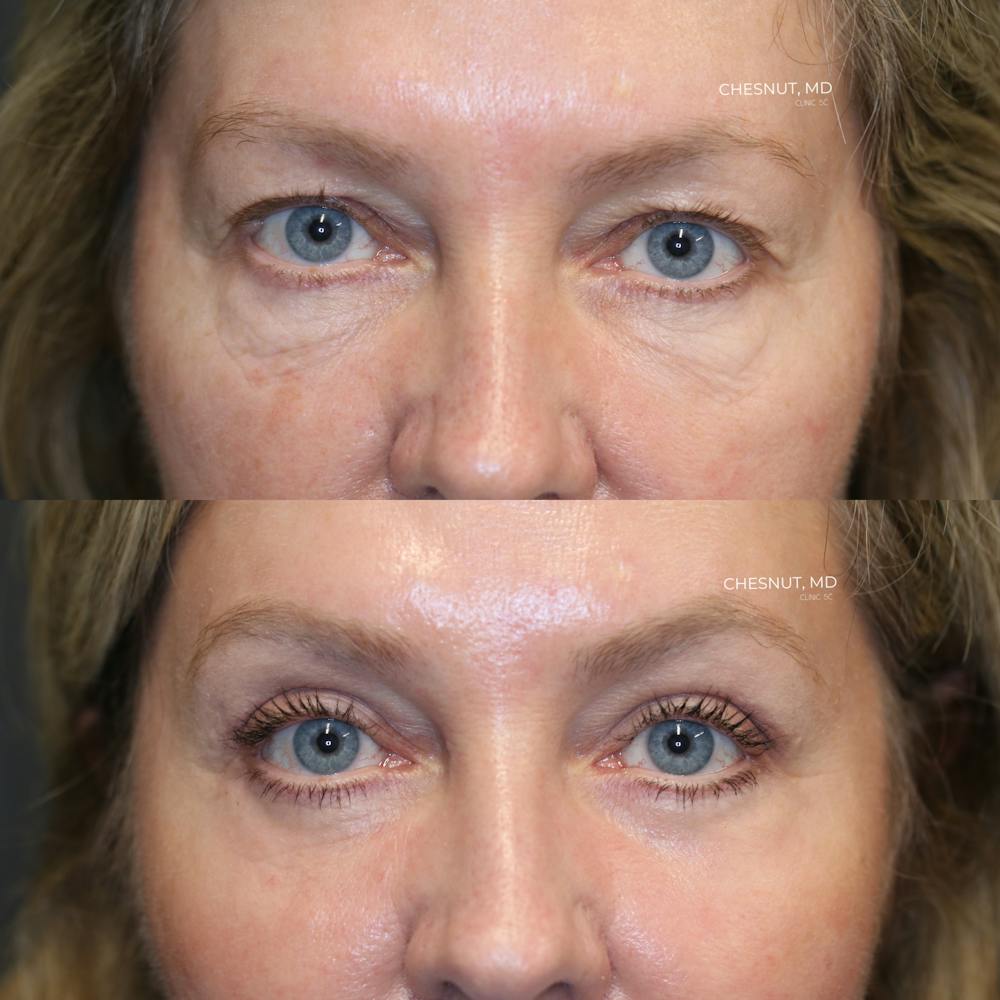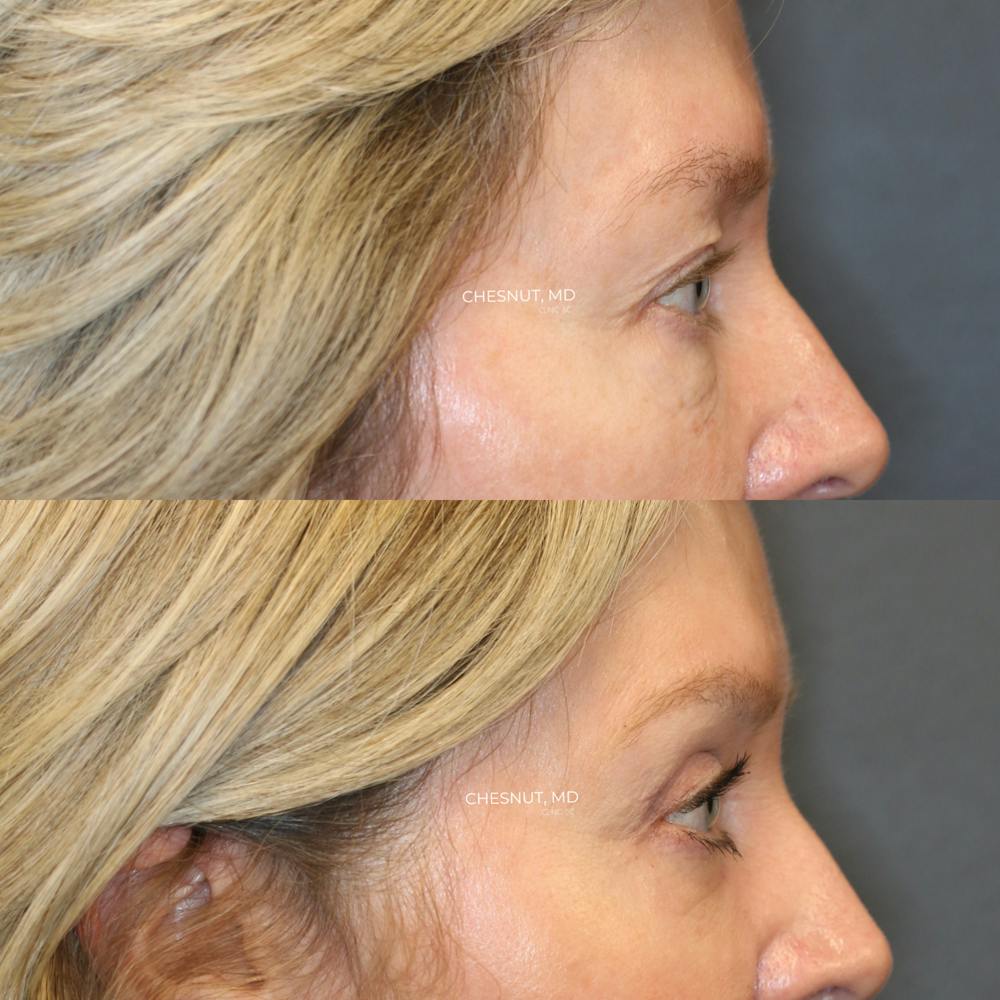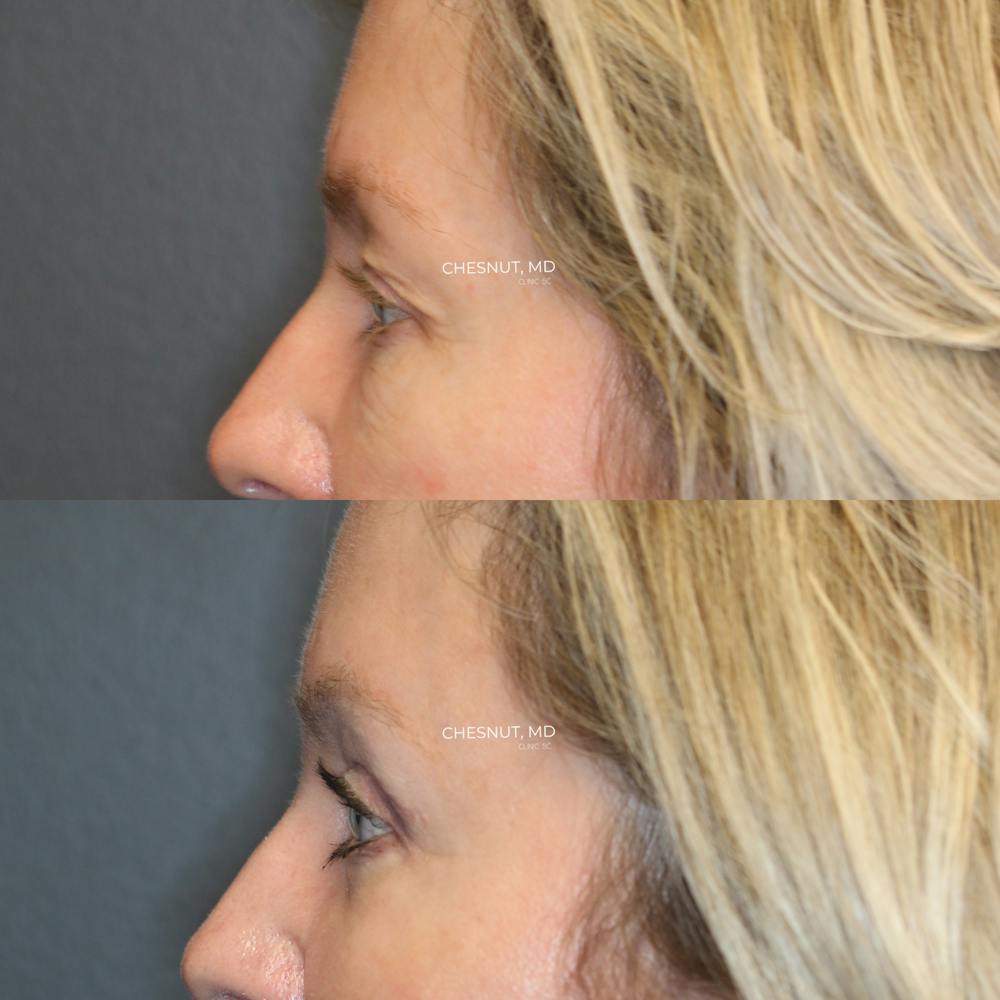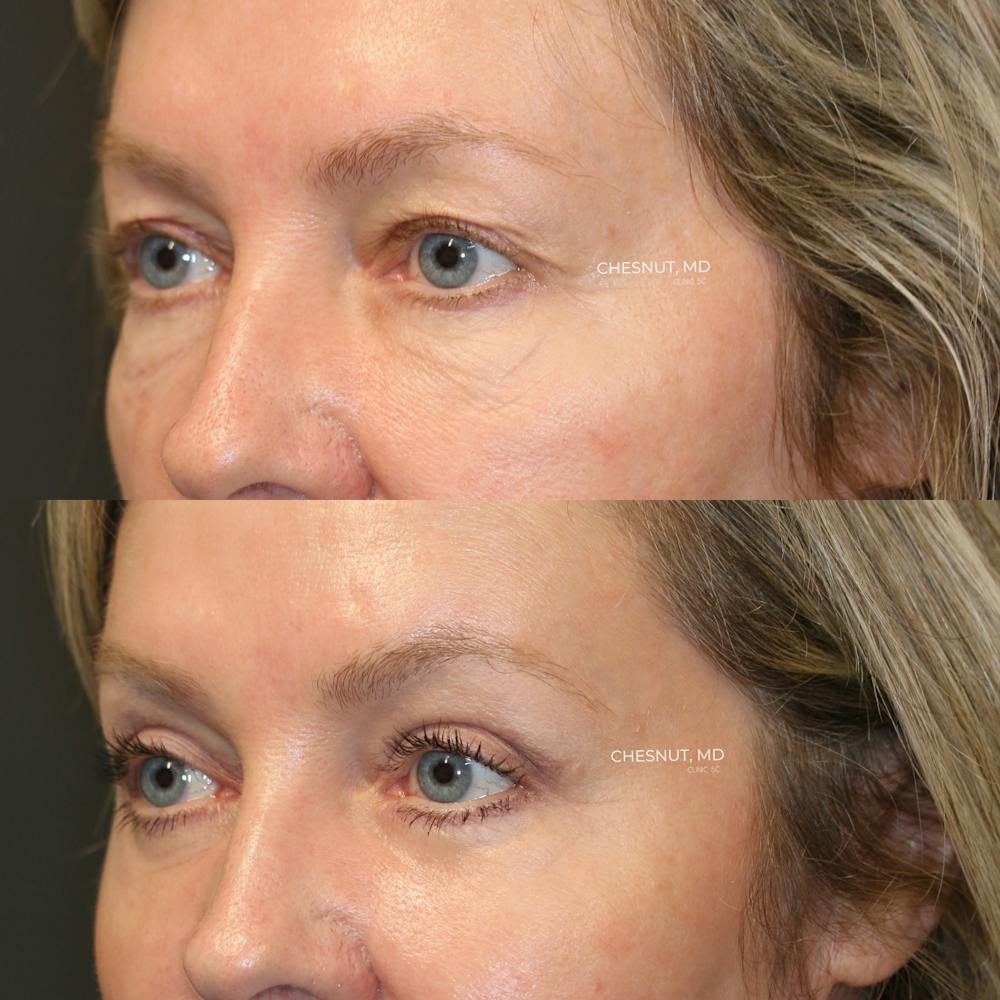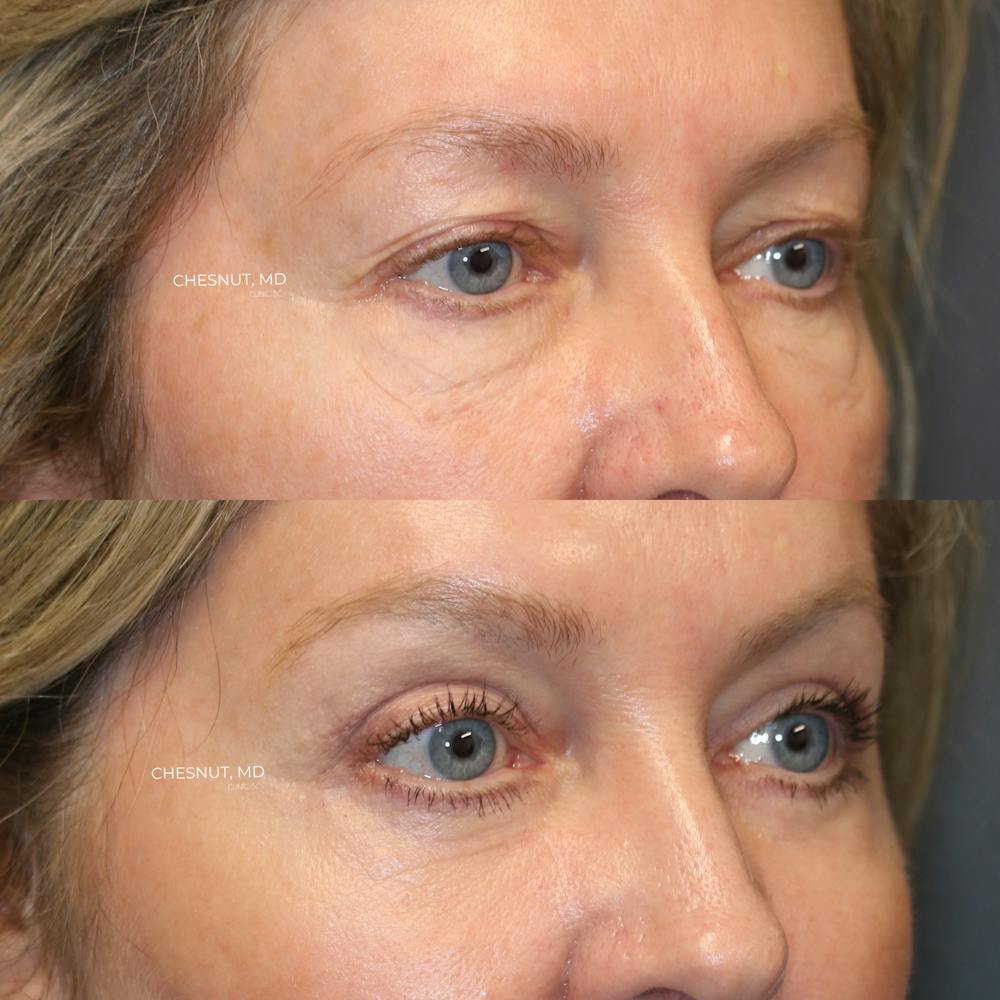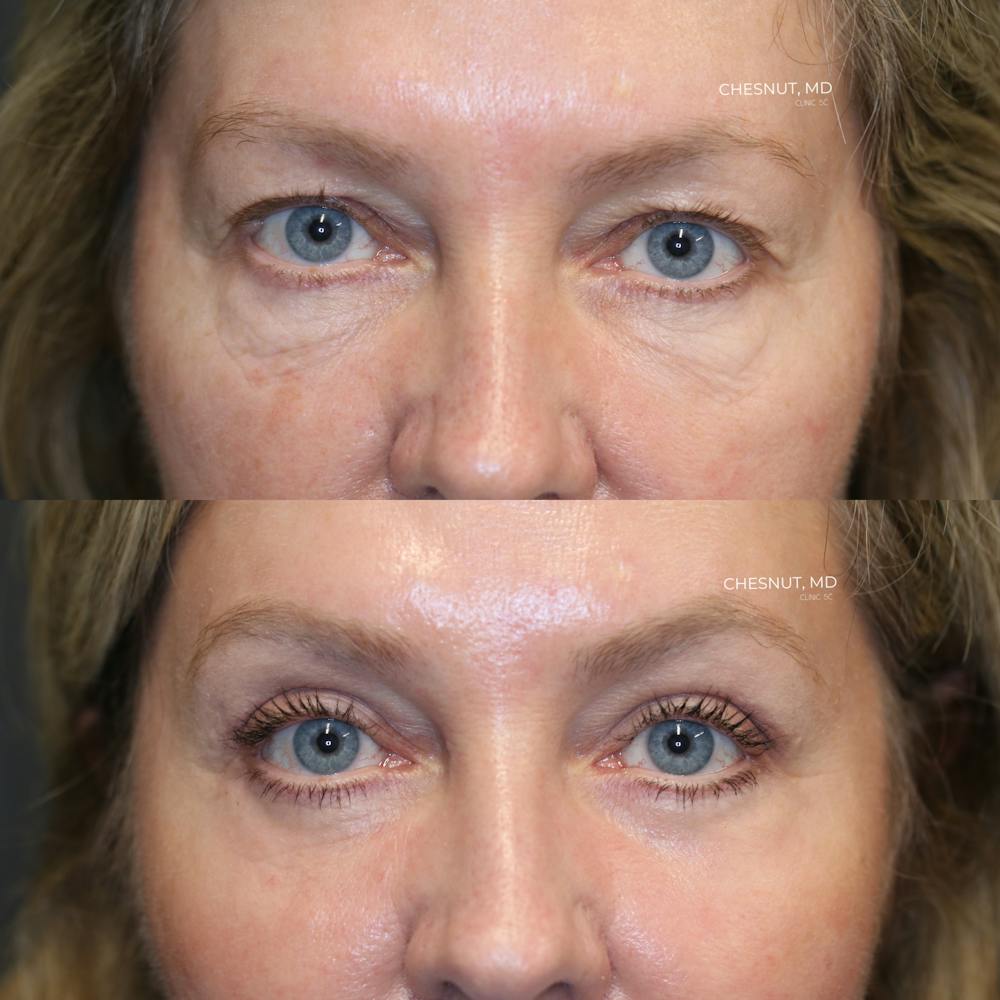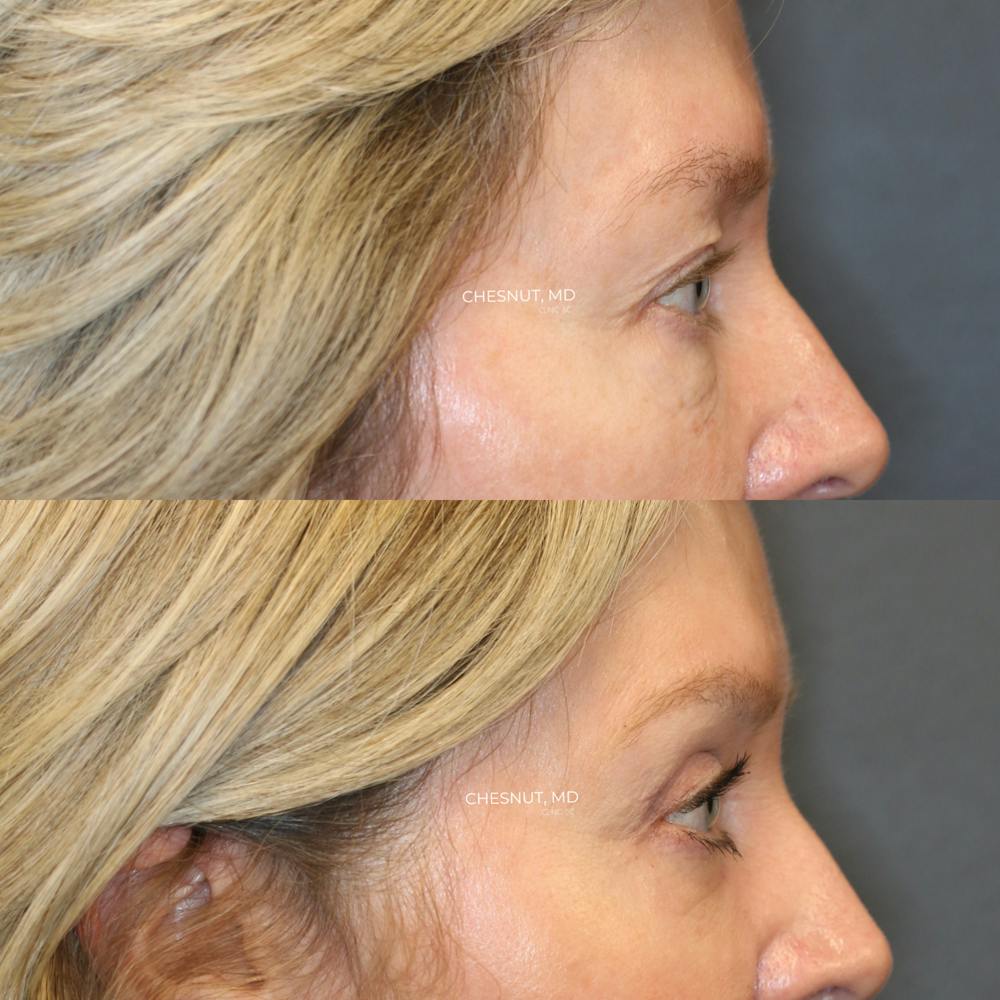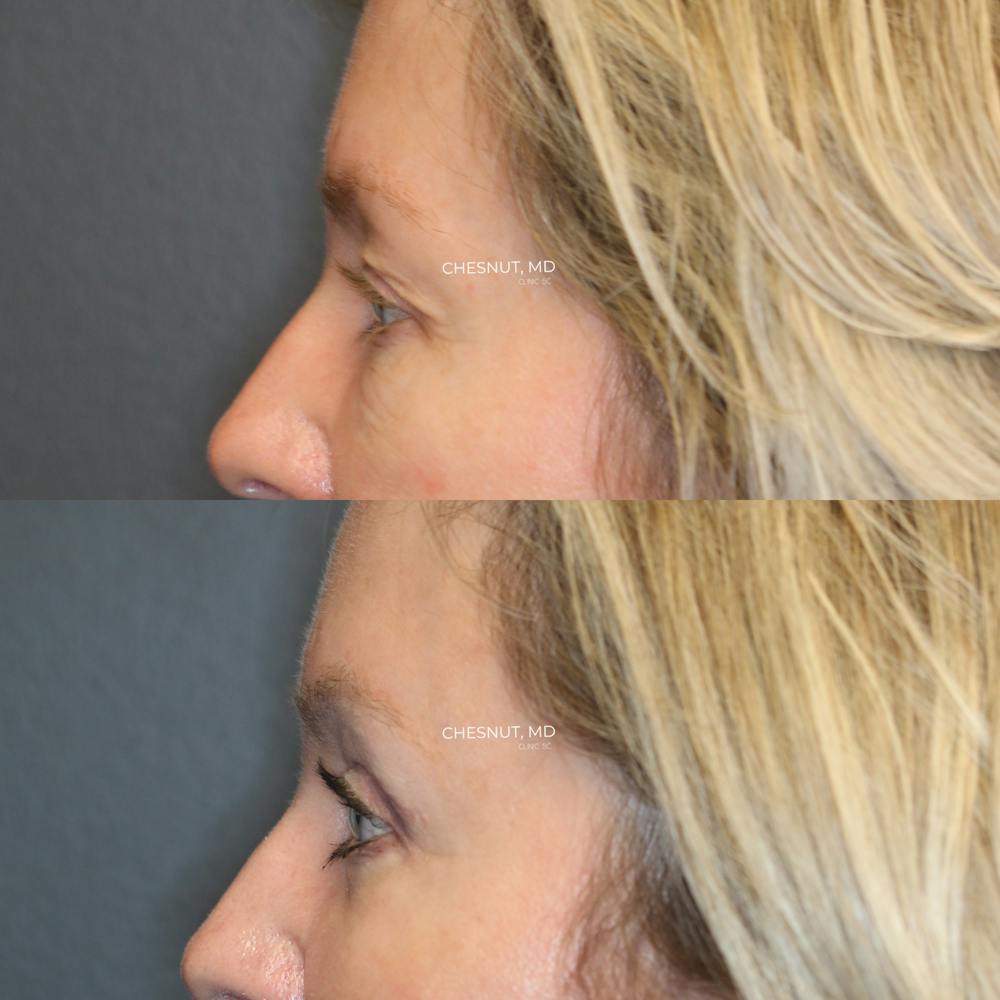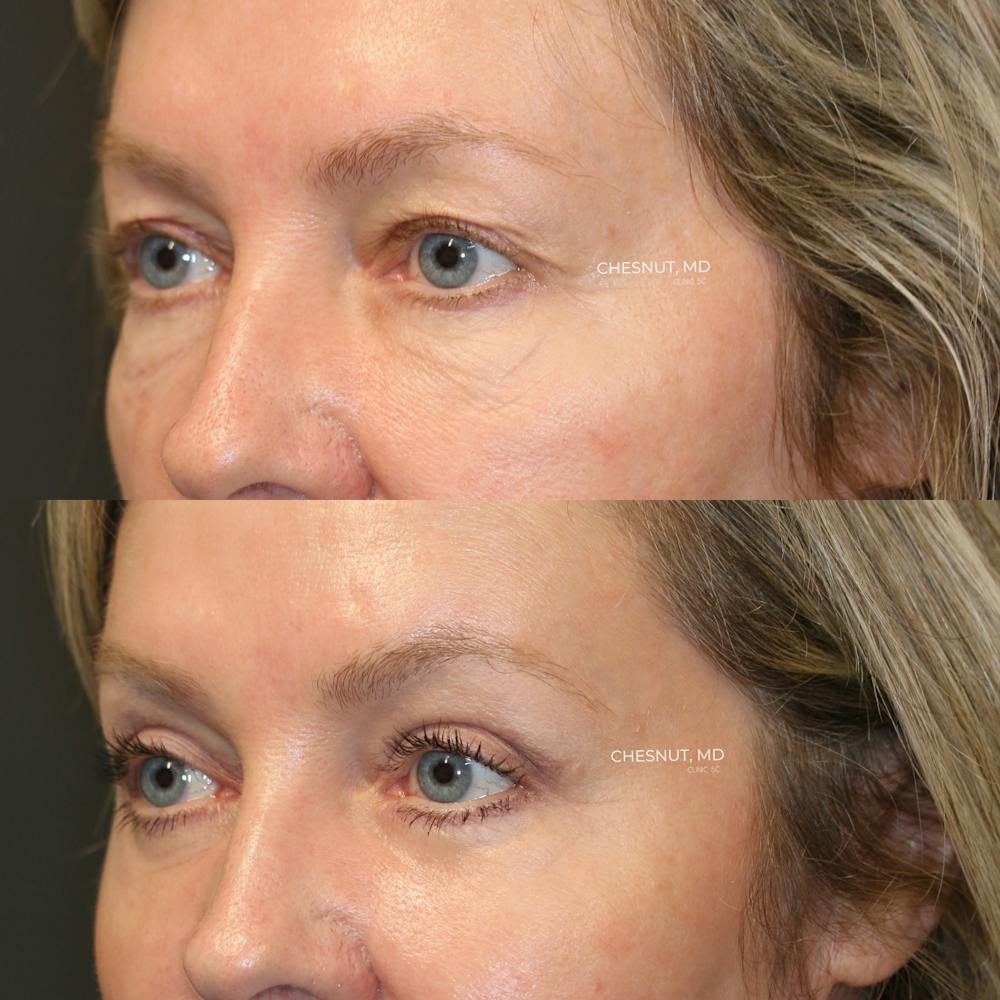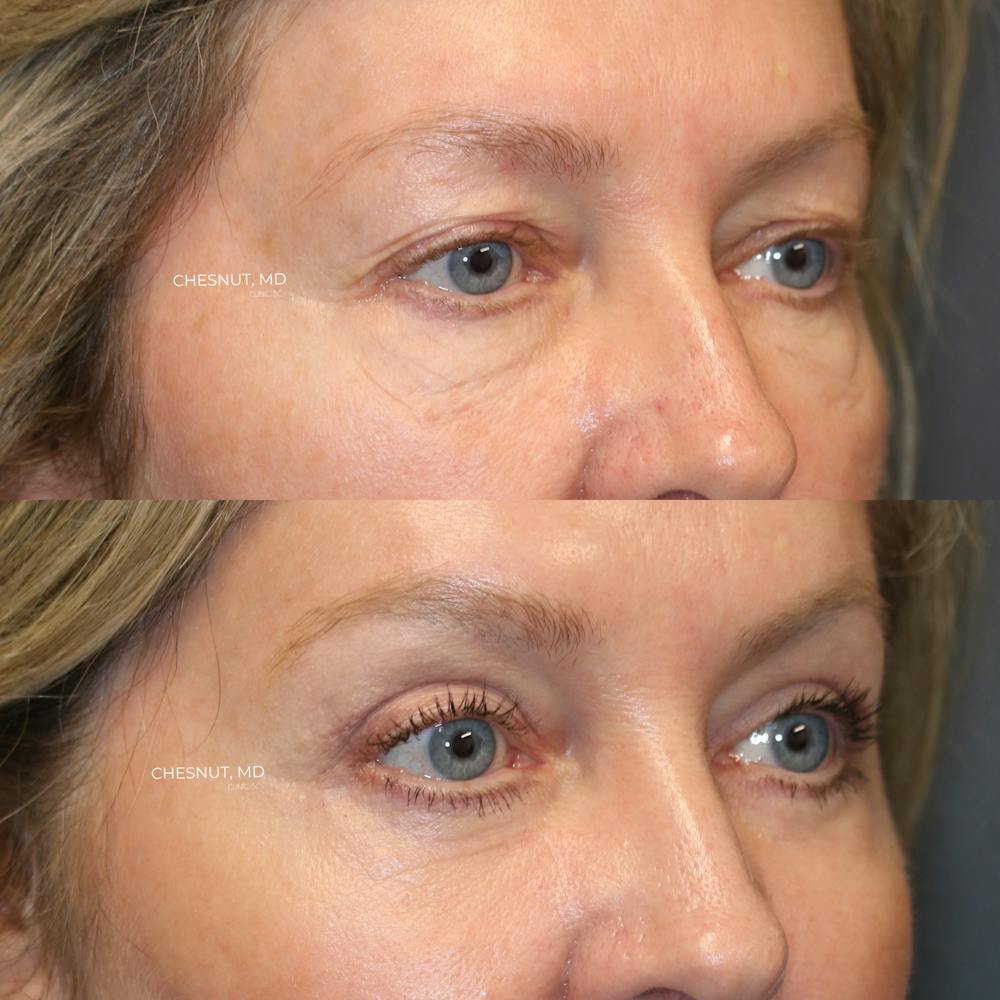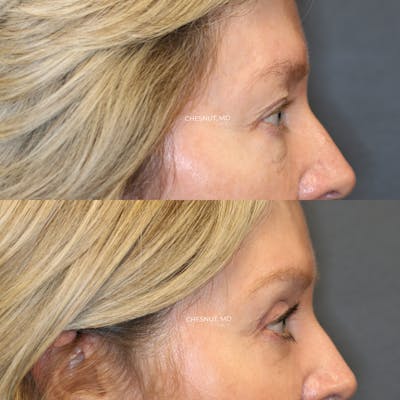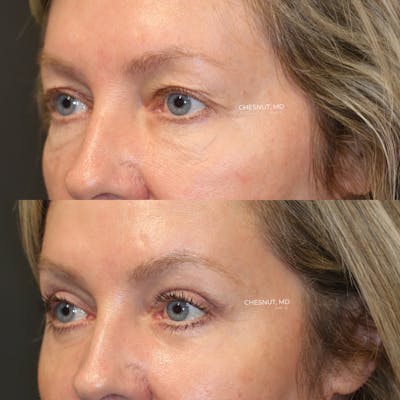 My signature #EnigmaLift with so many subtle details and nuances! For this beautiful woman, we focused heavily on the shape and fullness of both her brows and upper lids. I paired that with a smoothing of her lower eyelid and cheek junction (where filler had failed), followed by tightening and repositioning of her lower eyelid margin.

To see her whole journey from start to finish follow #ChesnutEyeContouring.

Genetically, she had very full upper lids and eyebrows, which we needed to respect as we addressed her aging changes. For me, that meant finding all of the subtle nuances that had changed, including the positioning of her eyebrow fat pads, her intraocular fat pads, and even her lacrimal gland. I repositioned all of those structures, not subtracting volume and cutting them out, but getting them back to their native locations. That is a very difficult proposition, and certainly isn't the norm for most surgeons when addressing eyelid aging!

For her lower lids, I first started by removing prior filler, both manually and with some focused dissolution during surgery. To see more on filler removal follow #ChesnutFilller.


I then took a similar approach to her upper lids by utilizing the volume that she already has and repositioning it, as opposed to just cutting it out, which is again not the norm. She had very full lower eyelid fat pads, and I was able to use those fat pads to reposition into her cheek, simultaneously taking care of her eyebags and her tear trough. Through this scarless approach, I then lifted her midface fat pads, and the combination of fat pad repositioning and a midface lift eliminated any need for volume restoration with fat transfer!