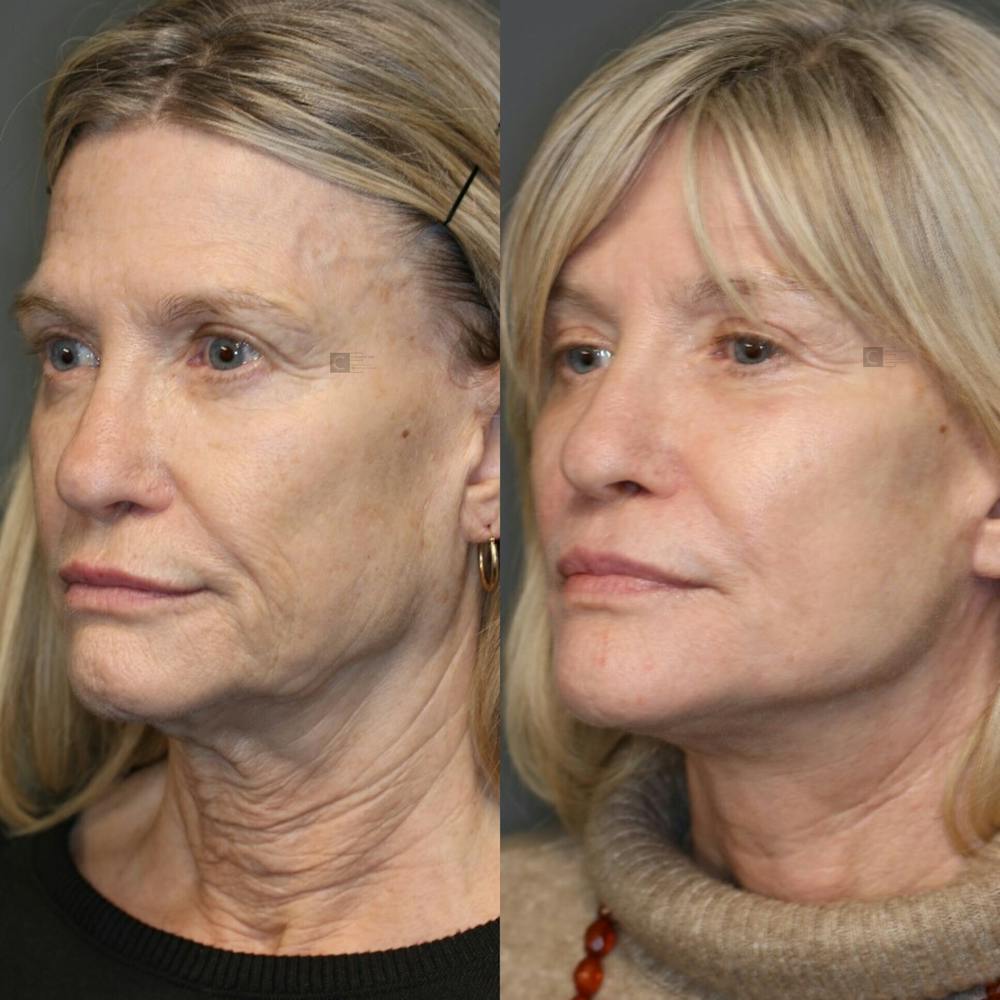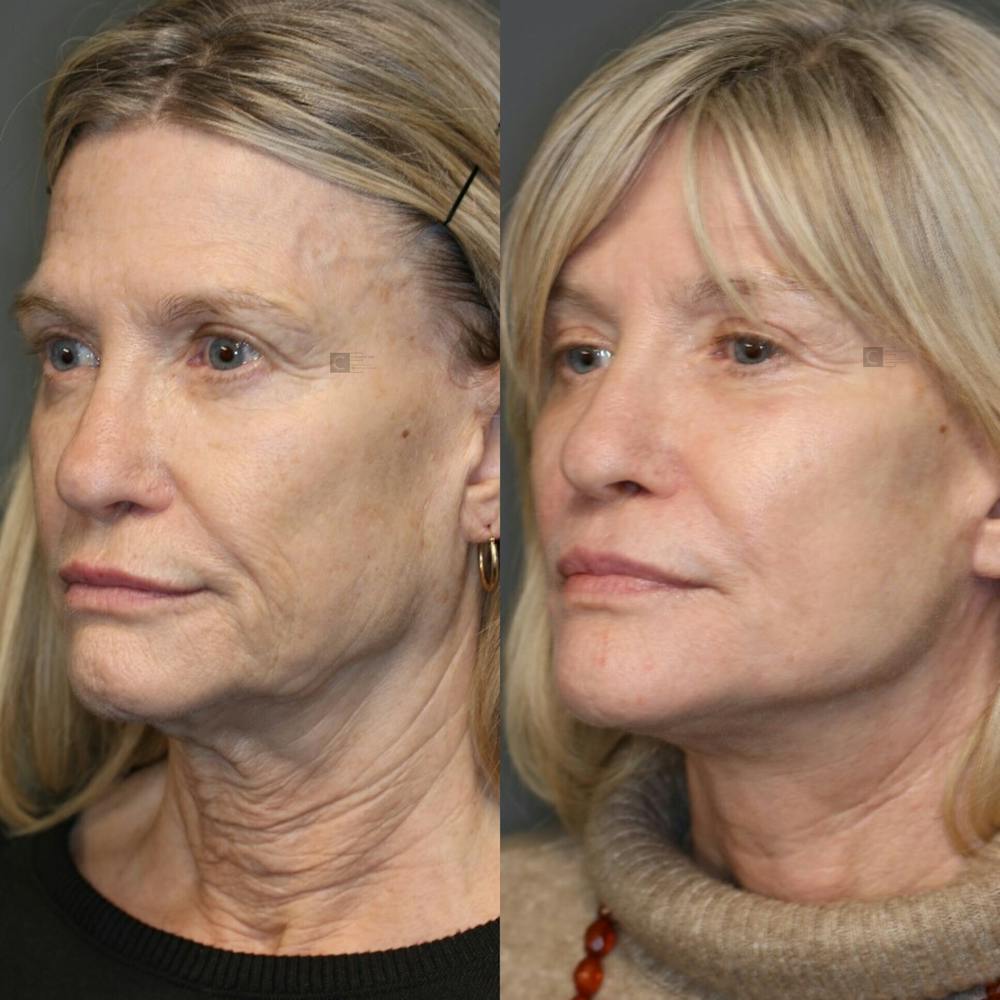 Facelift quiver series, part 6: revision of a facelift in Mexico with a deep plane EnigmaLift. This lovely, spunky and worldly woman had a prior facelift in Mexico with a very well respected surgeon that failed quite prematurely with traditional techniques.

I performed my unique, deep plane EnigmaLift to revise and replace the volume that she already has that was left descended and unaddressed by her prior facelift. Our technique beautifully re-stacked her pre-existing volume along her cheek mound and her jawline - restoring a crisp jawline, redefining her neck angle, while supporting her jowls, smile lines and even marionette lines. I also performed laser resurfacing, as this was very low hanging fruit to add another huge element of improvement for her.

She is so excited with her new outcome, and I'm very grateful to have gotten to know her!