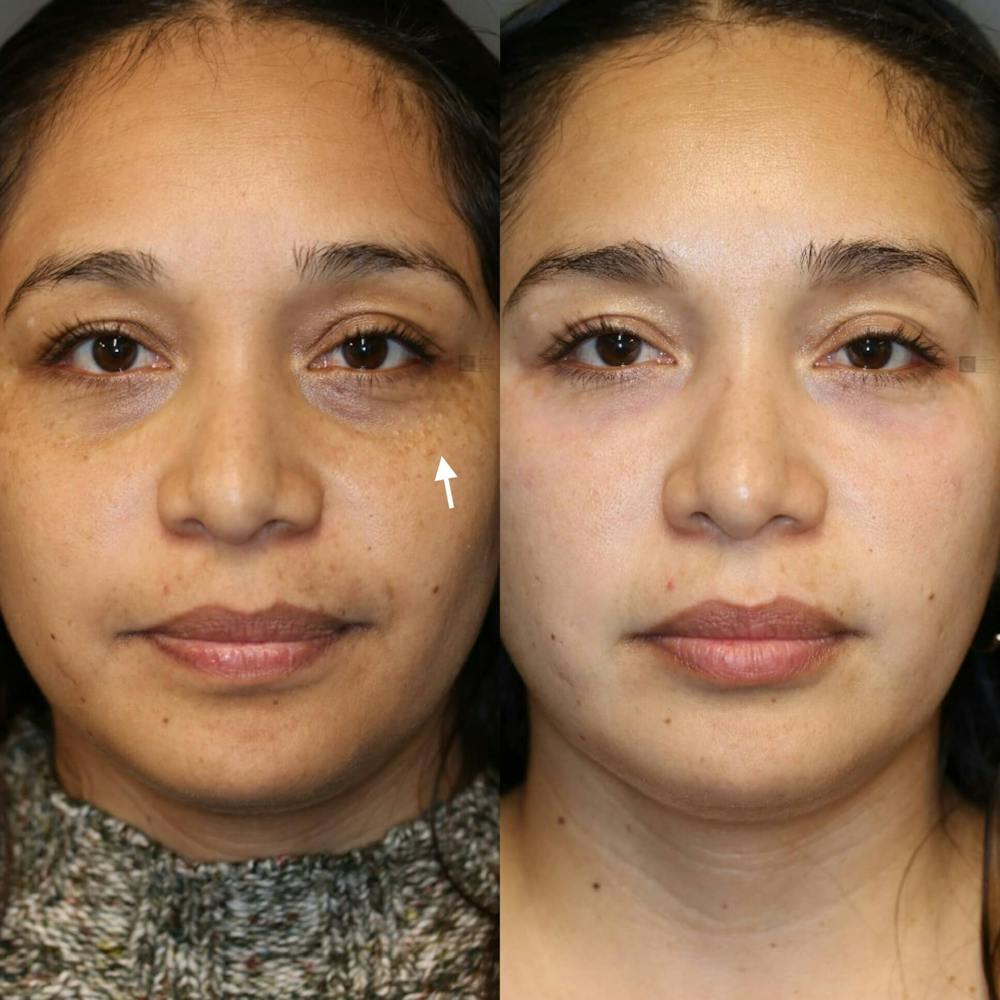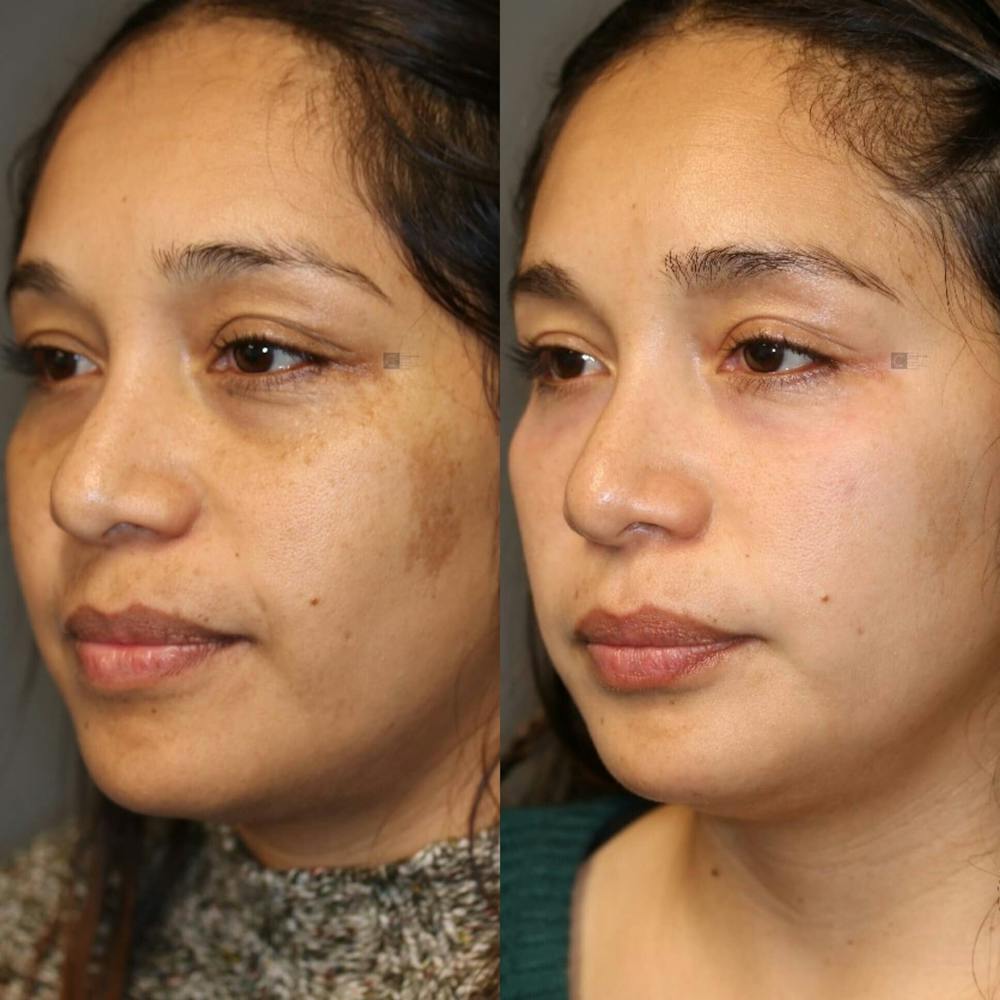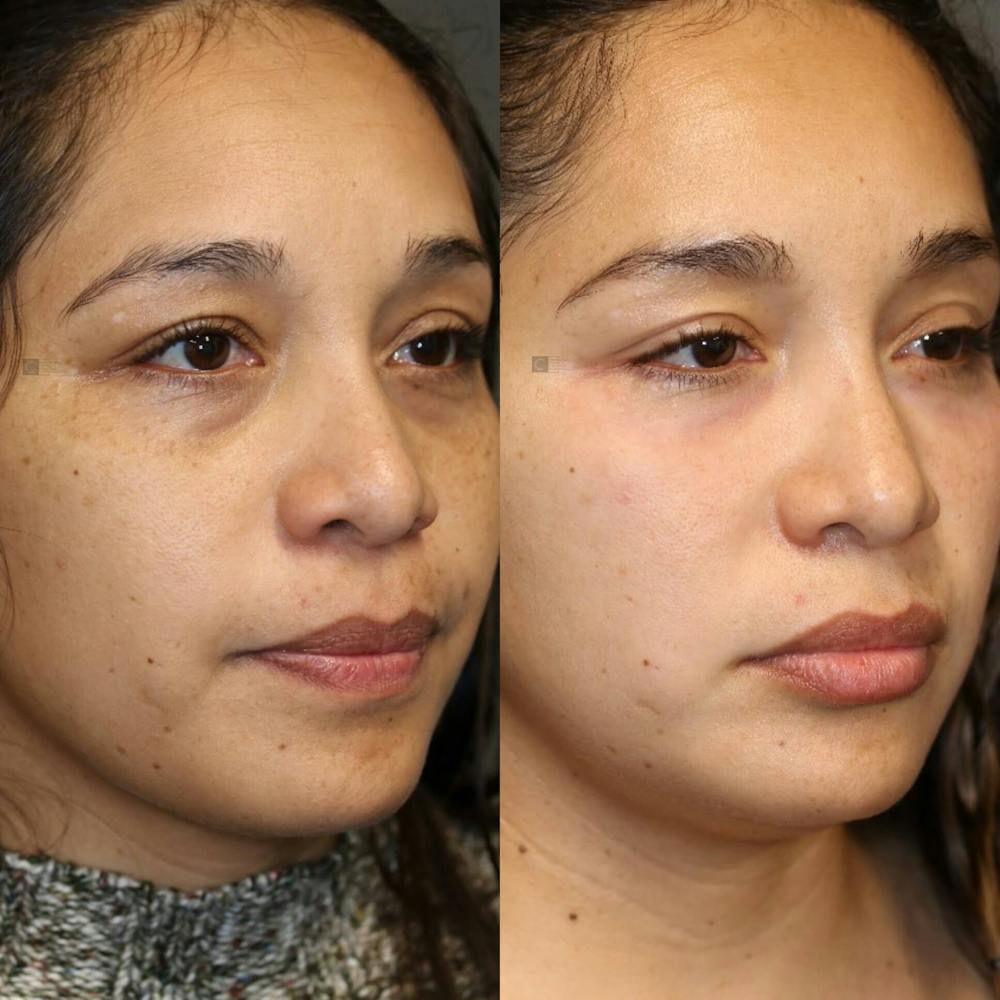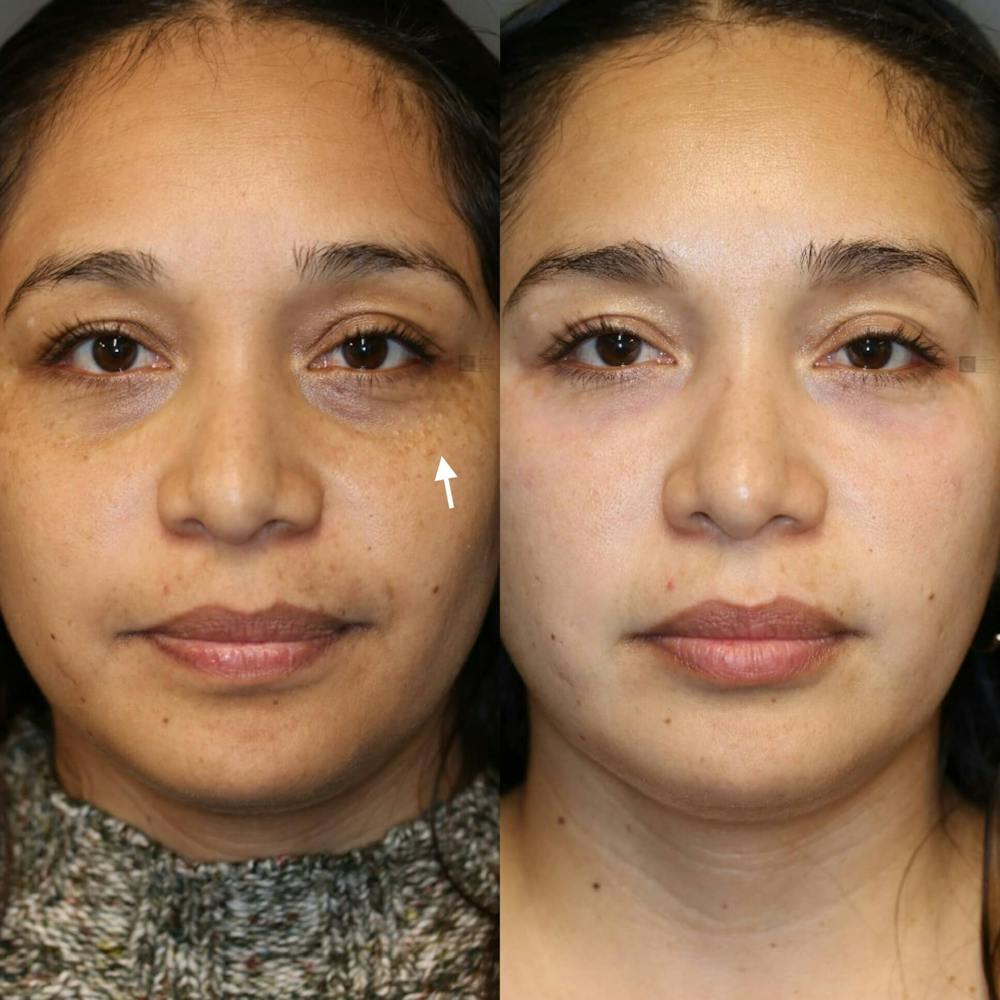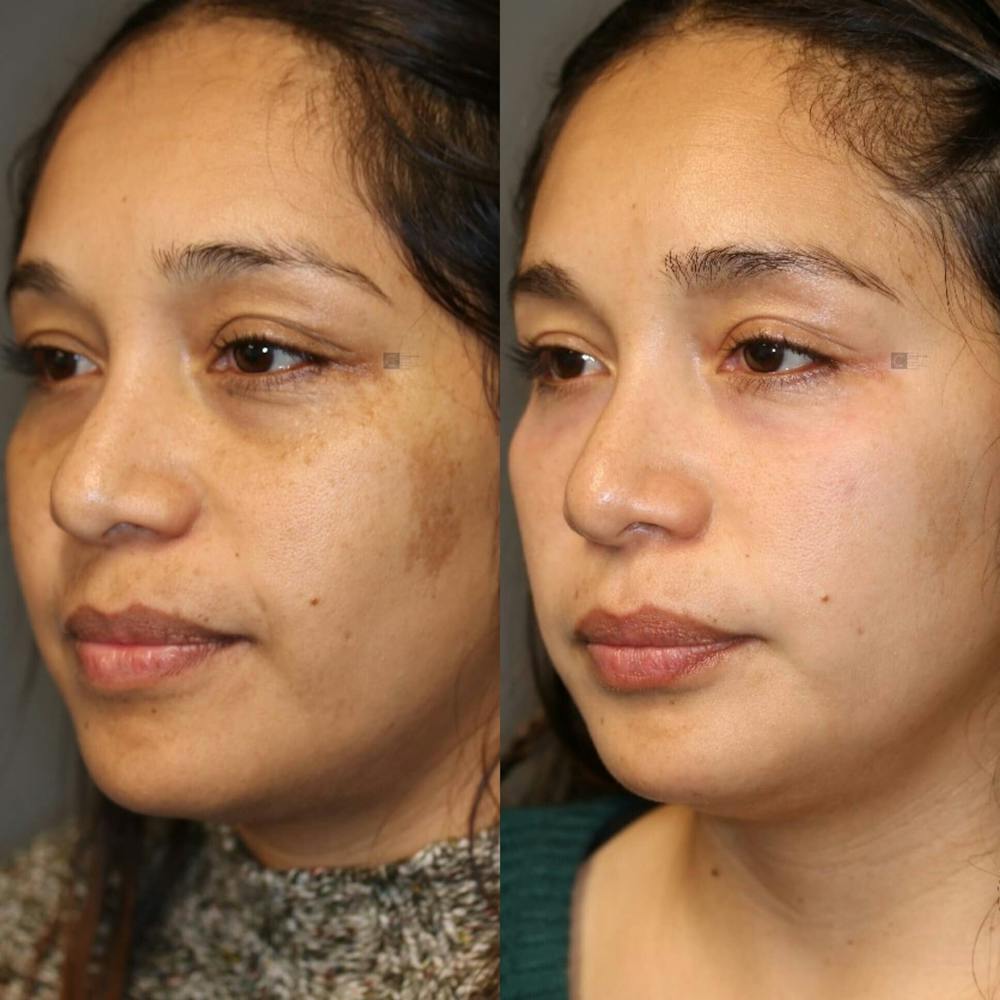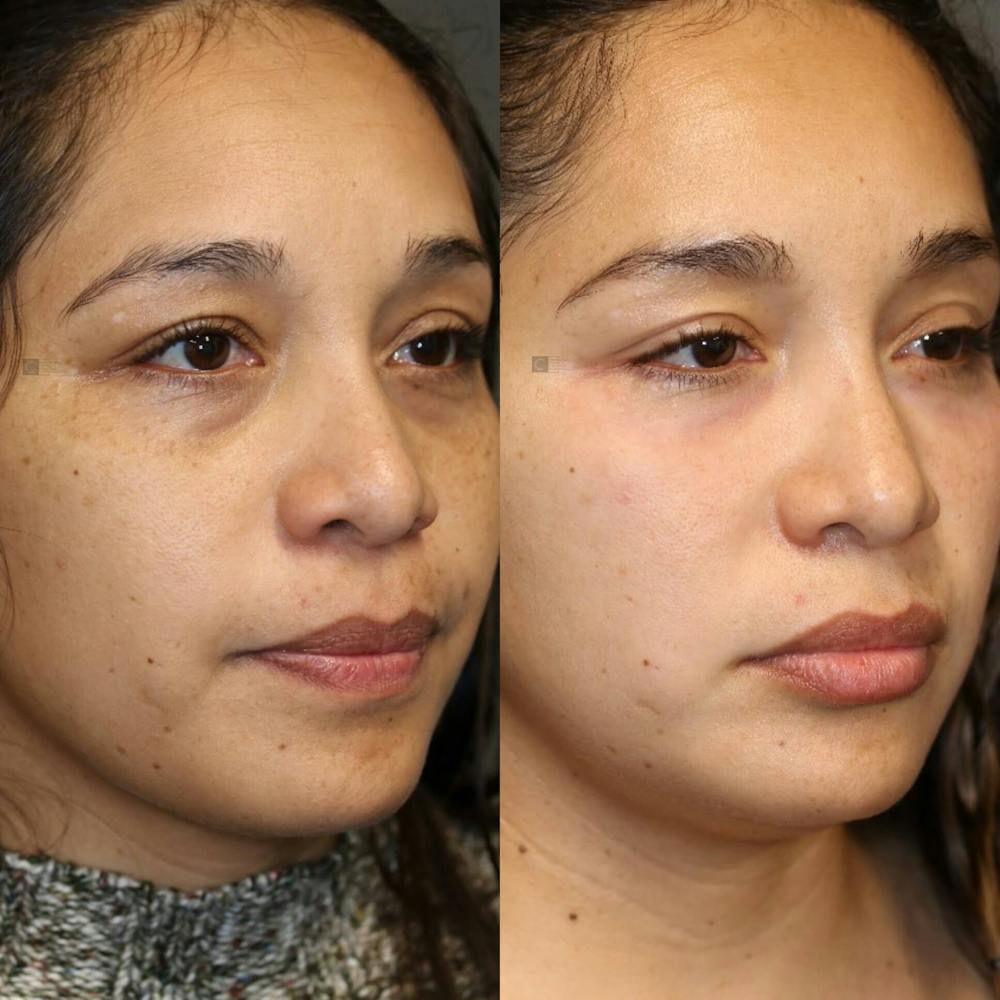 The eyes have it series, part 76: a focus on pigmentation around the eyes and syringoma (arrow) treatment. This lovely young woman wanted to improve the pigmentation around her eyes, which was quite multifactorial in her situation.

Three major factors often contribute to lower eyelid discoloration:

1. Skin pigmentation, freckling, sun damage.

2. Show through underlying muscle or edema, as this is the thinnest skin on our body and has no subcutaneous fat to insulate it from underlying color. I often tell people this is like putting wax paper on a steak, you can often see right through it.

3. Shadowing. This is often the final kicker and exacerbates as our eye bags worsen and we lose volume with age. If you take something that's faint tan or light purple and put it in a shadow, it looks dark brown or dark purple.

In addition to the lower eyelid discoloration, she has a grouping of benign sweat gland tumors called syringomas, which are relatively common to have around the eyes, but very difficult to manage.

For her, I selected a laser cocktail aimed at improving the skin condition, decreasing pigmentation, decreasing show through of the underlying muscle and simultaneously destroying the syringomas. Lasers in a darker skin type are always a significant challenge when it comes to pigmentation, and this is certainly an expert only procedure. It was finished off with some subtle revolumization of her lower eyelids to decrease shadowing. In the end, our mission was accomplished and her results are incredible with no resulting hyperpigmentation!