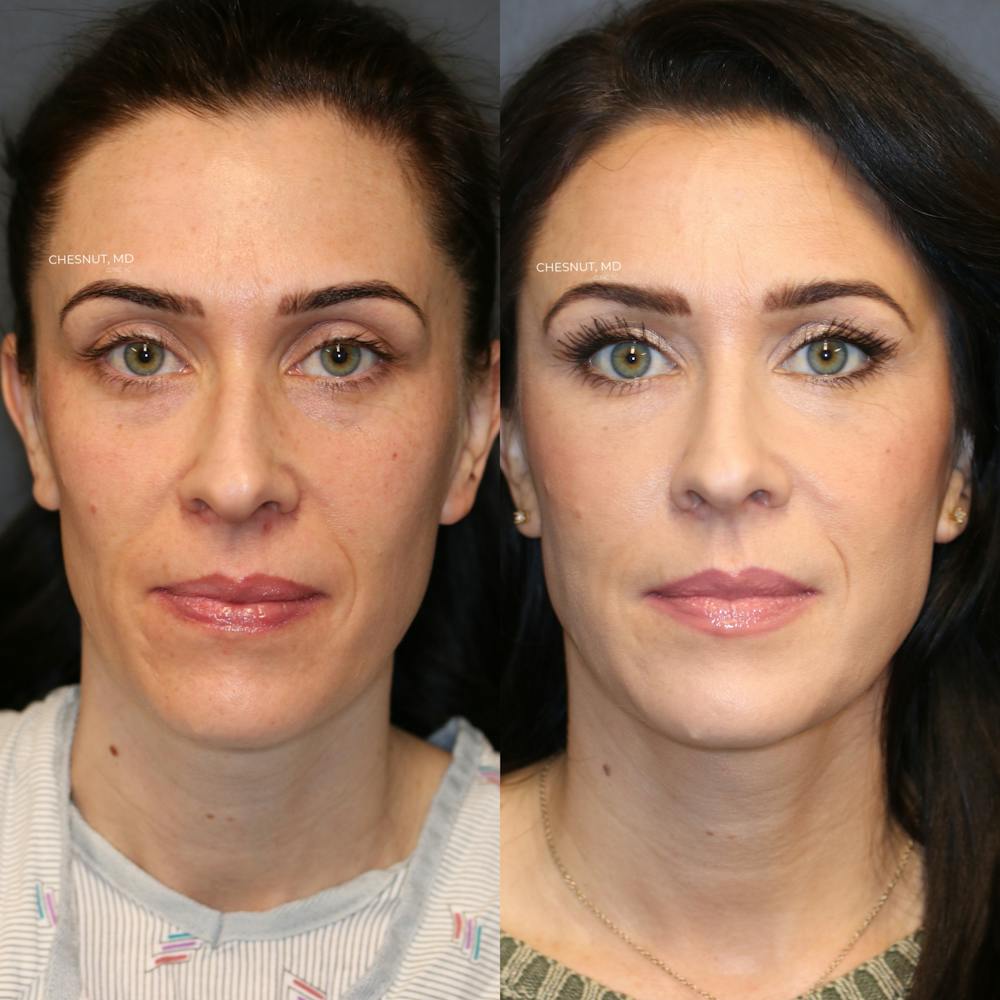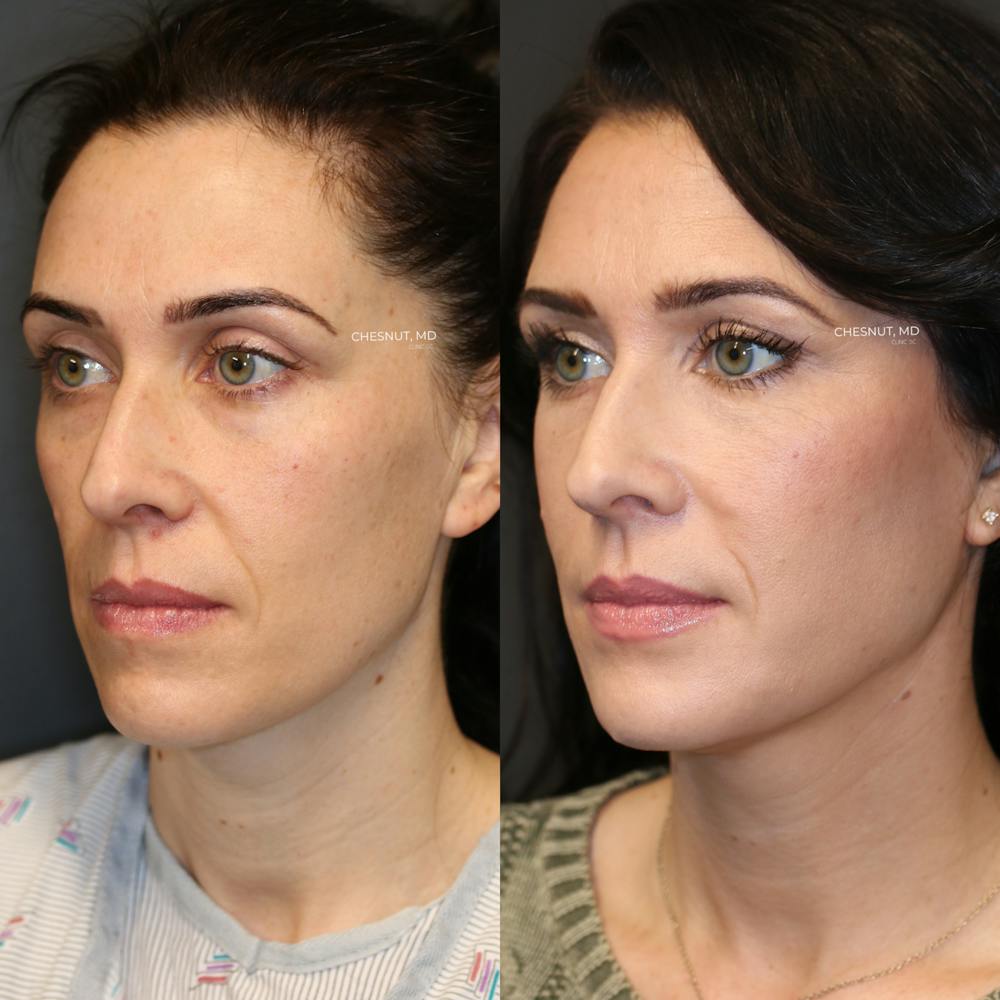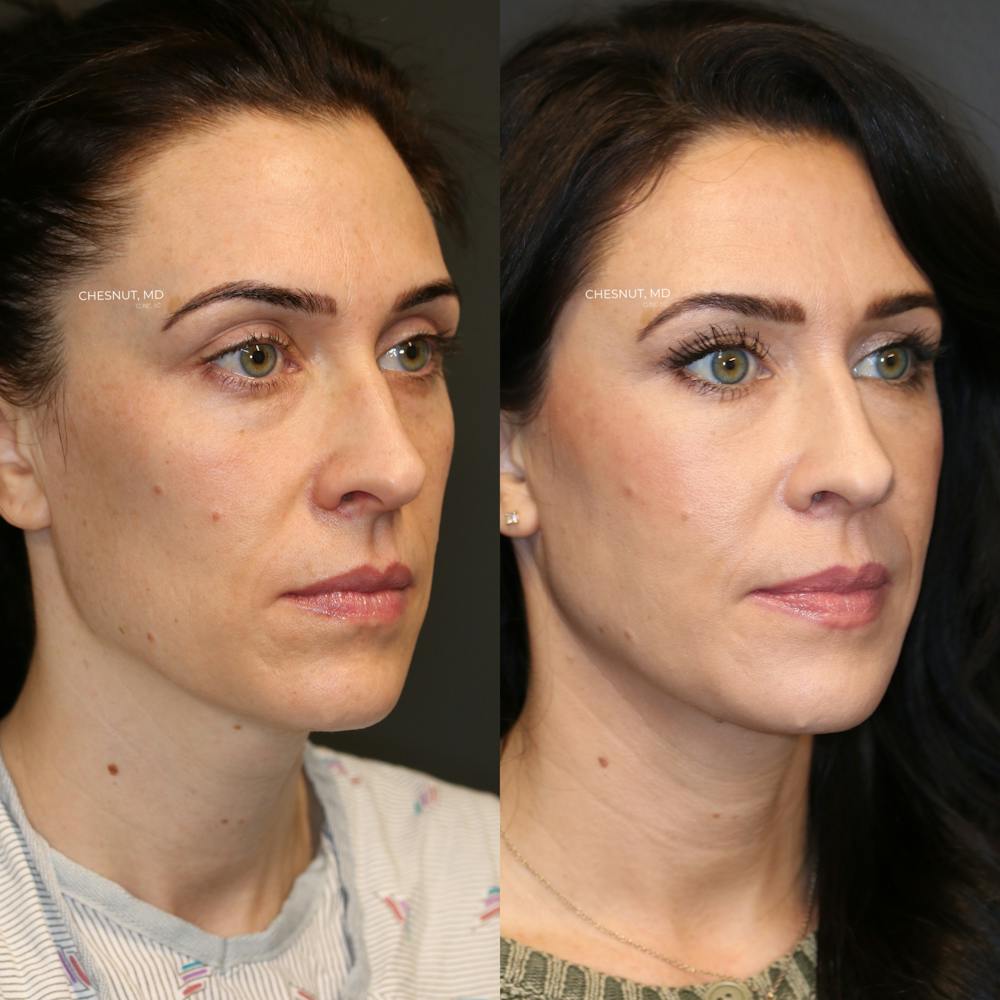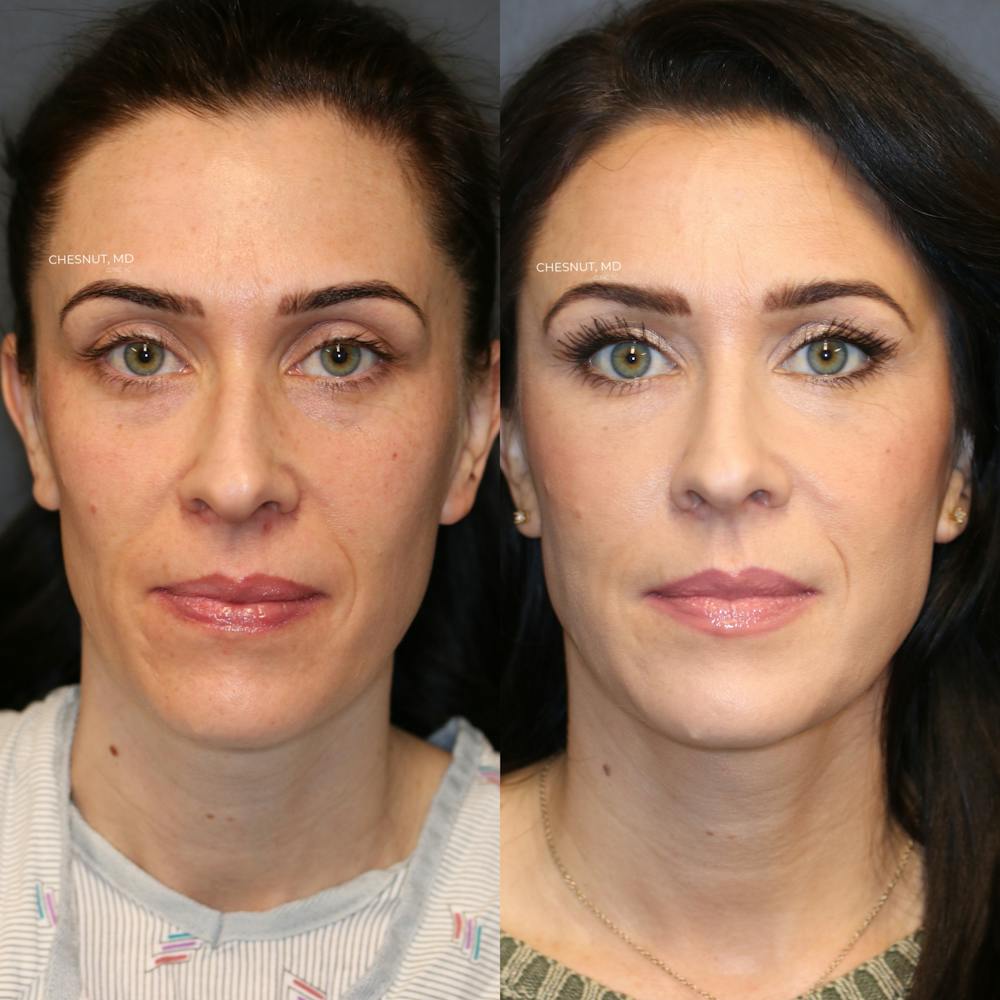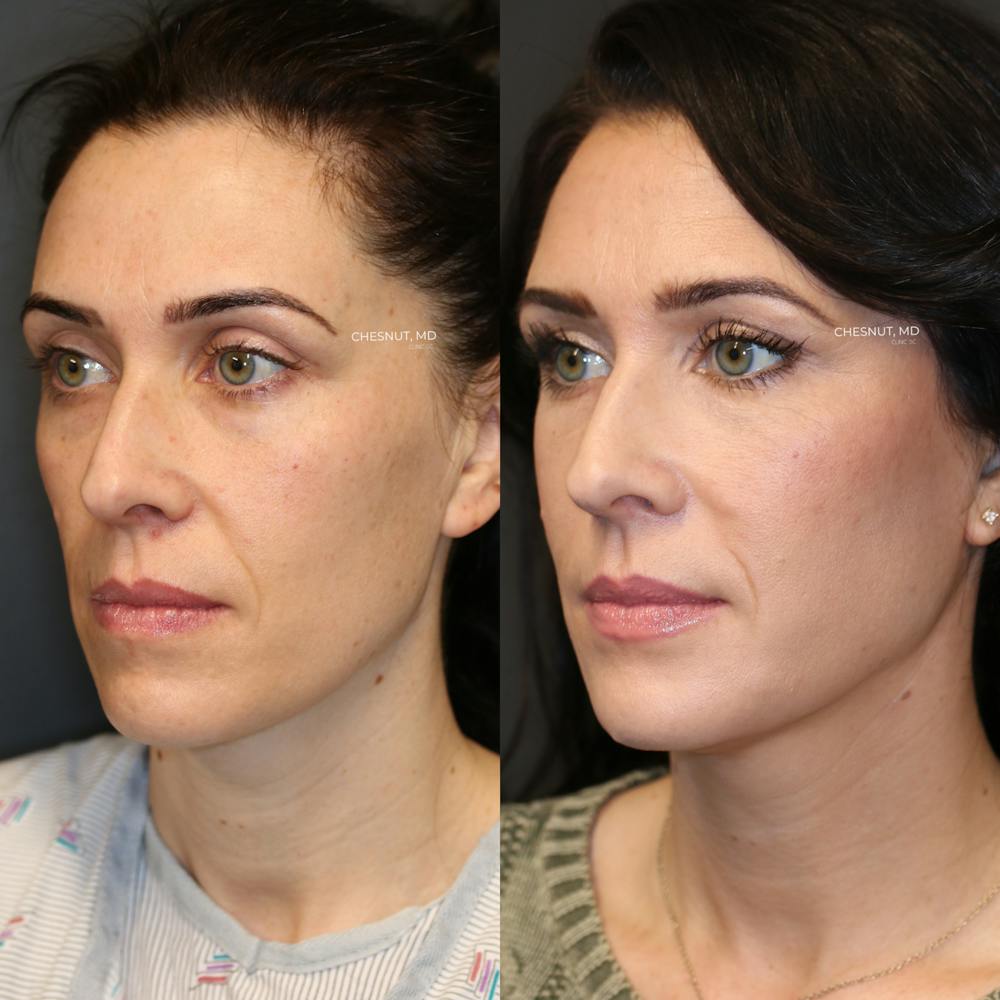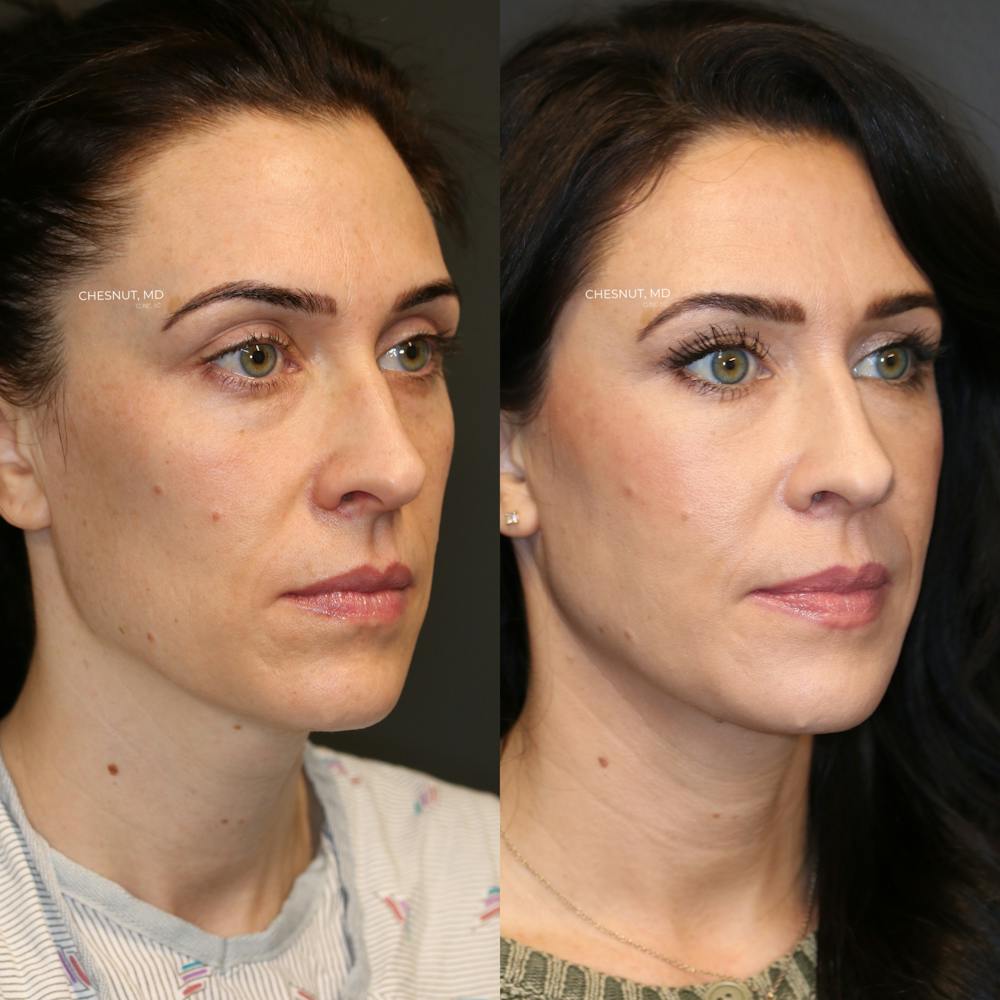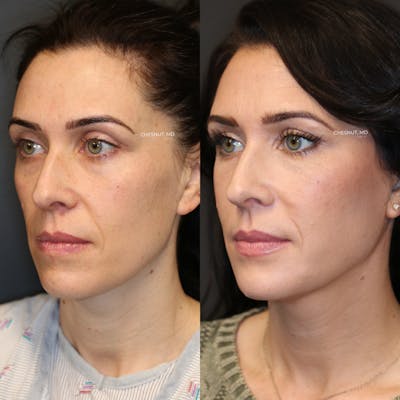 "My lower face and jawline are better than I could have ever imagined!" The follow up you have all been waiting for! This beautiful 40 year old mother of 4 - just 1 month after a #PonytailEnigmaLift - my minimally invasive #EnigmaLift ponytail access browlift, deep mid face lift, jowl lift, paired with my #EnigmaLift deep plane necklift.

Hear what she has to say about the process and follow her whole process through pre-op, the first week of recovery, all the way to final results at #SamsChesnutPonytailEnigmaLift.

At this stage, there's usually still mild swelling and widening of the face, yet you can already see the significant tightening of her neck and how much more stable her neck substructure is, even in down gaze!

Background: This beautiful, 40 year-old mother of 4 wanted to address her early aging changes in a natural and permanent way. A lot of people are turning to fillers and thread lifts at this point, both of which are short term and sub-optimal answers, at best.

We were able to address all of her major areas of concern in a permanent, long-term fashion, while leaving no visible signs that we were there! No visible scars, no scars in front of her ears, a true #EnigmaLift.